Tech Tip Tuesday: Q & A With NTCA Training Director Mark Heinlein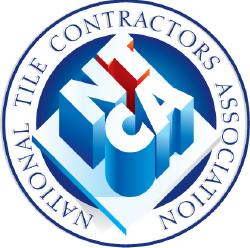 Member Question:
Is there a reference in the NTCA Reference Manual or other publication pertaining to use of waste or fall off that is standard in tile installation?
Mark's Response:
Thank you for contacting the National Tile Contractors Association.
I am not aware of a written recommendation for calculating waste percentages for tile estimates.
My recommendation is:
Straight lay / Basic installations:  5% + sufficient attic stock
Diagonal / Slightly more complex installations:  8 – 10% + sufficient attic stock
Complex designs or patterns:  12 – 15% + sufficient attic stock
The size of the installation will make a difference.  Very large, well planned areas may not generate much waste.
Installations involving hallways and many adjoining rooms may require calculating additional waste.
Careful review of the plans, designs and details is necessary for each job.
I hope this helps.
Mark Heinlein
NTCA Training Director