Tech Tip Tuesday: Q & A With NTCA Training Director Mark Heinlein – 10/24/2017
Member Question:
We are encountering issues with a wall tile installation. I am trying to find out what the wall assembly should consist of in regards to metal studs, horizontal reinforcement, etc.   Your response would be greatly appreciated.
Mark's Response:
Thank you for contacting the National Tile Contractors Association.
Please refer to the Tile Council of North America (TCNA) Handbook Method W243-17 for the details and best practices for the wall installation you are dealing with.  This method requires metal studs to be well braced; 20 gauge (0.033") or heavier; minimum depth 3-5/8" for commercial applications.  The gypsum board must meet ASTM C1396/C1396M with a minimum of 1/2" thickness for single layer applications and must be installed per GA-216.  Maximum allowable variation of the substrate (for the installation of 12"x12" tile) is to not exceed 1/4" in 10' (feet) from the required plane with no more than 1/16" variation in 12" when measured from the high points in the surface.  Additionally, details for movement and expansion must be met as required by TCNA Handbook method EJ-171.
I have attached a photo of the section of the 2017 TCNA Handbook that discusses "Equivalent Gauge" Steel Framing in case that material has been used on this project.
In addition, the NTCA Reference Manual includes an excellent discussion of EQ Gauge steel framing.  It states, in part, that the wall framing should meet a deflection limit of L/360 for the rated load based on the properties of the stud alone.  It further states that it is the responsibility of the design professional and framing contractor to ensure that wall assemblies for tile and stone finishes are designed and assembled to meet performance requirements, and all manufacturers of EQ studs will have the technical data needed for design and confirmation of performance requirements.
I am glad to learn you will be joining the NTCA.  As a member, you will find many benefits including tremendous networking and educational opportunities with many likeminded tile industry professionals looking to improve their level of performance and education based on tile industry standards. Other benefits include receiving a copy of the TCNA Handbook and the NTCA Reference Manual each year with your membership renewal.  I look forward to discussing membership with you next week when you call back.  In the meantime, please visit www.tile-assn.com for more information.  You can view additional member benefits at this link:  http://www.tile-assn.com/?page=Membership  you can also join by clicking on the "Join Now" link found anywhere on our website.
I hope this helps!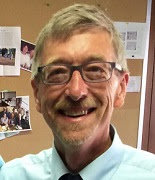 Mark Heinlein
NTCA Training Director