October 2017: TileLetter – Ask the Experts
QUESTION
I have a floor installation with a relative humidity reading of over 90%. Can you advise me of steps I might take to prevent a failure in this installation?
ANSWER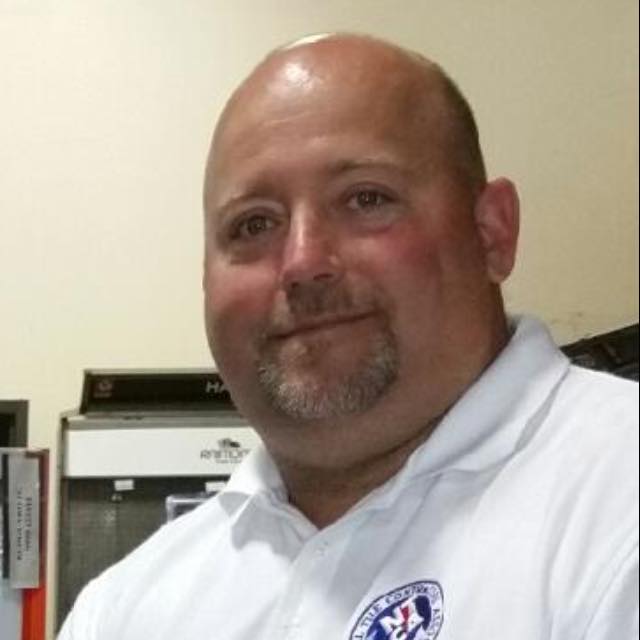 This is a very high reading and beyond the capabilities of most setting materials. In general, most setting products perform well with readings of 3 lbs/1,000 sq. ft./24 hours in calcium chloride test, or readings less than 75% using a relative humidity test. The effect of moisture on floor covering is a huge problem across the United States. Not addressing this issue with a moisture mitigation system will affect the longevity and performance of this installation and probably lead to some type of failure. Some manufacturers have moisture mitigation systems that include waterproofing membrane, and specific thinset mortars that are warrantable up to 12 lbs/1,000 sq. ft. and above 90% relative humidity. My advice to you is to use a moisture mitigation system and the appropriate setting materials that can handle that level of moisture.
There are thousands of setting products that are affected by differing amounts of moisture in a variety of ways. Using the information you have received from a relative humidity test in concert with technical data from your setting material provider is paramount for a successful installation.
– Robb Roderick,
NTCA technical trainer/presenter
QUESTION
I was helping a friend with a concrete shower base install and ran into a problem. We poured the concrete base with the required portland cement/sand mixture at the correct slope. About a month after the tile install, the grout started chipping out. After regrouting it continued to fall apart. We pulled up the tile and it came up pretty easy. It's been about five days now and the concrete still looks wet. I cleared out the area around the drain to make sure the weep holes were clear and they were. Why is the base still wet? I'm hesitant to install new tile on top until it's dry. Help please!
ANSWER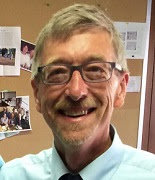 Can you tell me if a pre-slope of a 1/4" per 12" was installed first then a liner placed over the preslope and sealed to the clamping ring drain, then the mud pack over that? Or, was a surface-applied waterproofing membrane installed on top of the sloped dry pack mud bed and sealed via the divot method to the clamping ring drain? If not, the mud pan is going to hold water if there is no membrane channeling it to the drain system.
Showers and pans are complex systems that must be installed properly to protect the rest of the structure they are installed in. I strongly suggest hiring a qualified professional to perform this installation. The NTCA is the world's largest association of tile contractors. You can locate an NTCA Member contractor and a Certified Tile Installer in your area by visiting the following sites: www.tile-assn.com or www.ceramictilefoundation.org.
– Mark Heinlein,
NTCA technical trainer/presenter
RESPONSE
Thanks for the quick reply. It looks like I did all of the correct things outlined in your email with exception of the divot method. Now after reading up on the divot method I have questions. Does it require a drastic slope to the drain as shown in the picture below? Also does this method call for a paint-on membrane to be put on the very top? Let me know and thanks again for your time.
ANSWER
Either a liner on the pre-slope or a surface-applied membrane must be used. Not both. Whichever one is used, it must be properly sealed to the clamping ring drain. The divot allows for using a surface-applied membrane in lieu of a pre-slope and a liner with a clamping-ring drain system. Or, a bonding-flange drain system can be utilized to accommodate a surface-applied membrane.
There are many variables, techniques, best practices and standards that must be considered, applied and performed correctly in every tile installation. Showers and wet areas are especially critical. I suggest contacting a qualified, certified, knowledgeable, experienced professional using the links I sent previously. – M.H.
RESPONSE
Mark, thank you. I did the liner on the pre-slope so I should be okay. I just wasn't sure why the base retained so much moisture even with the liner, slope, and weep holes all in working order.
ANSWER
Drainage issues could potentially be related to the site mix/recipe or consistency of the mix, method of application, etc. Perhaps the problem with the grout could be related to the type and mixing and application of grout or the type and mixing of the mortar and troweling technique used to bond the tile to the mud pack. – M.H.