Bostik Introduces Bosti-FlexTM Plus, a Multi-Purpose Siliconized Acrylic Latex Sealant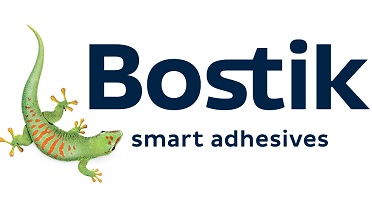 Bostik, Inc., a world leader in specialty adhesives and installation systems for building construction, has introduced Bostik Bosti-FlexTM Plus; a high-performance siliconized acrylic latex sealant. Offering exceptional adhesion and flexibility to most building materials and common household surfaces, Bosti-FlexTM Plus complements various Bostik grout colors and may also be easily painted with latex or oil-based coatings. For both interior and exterior applications, Bosti-FlexTM Plus is mold/mildew resistant, provides excellent elasticity for flexible joints, emits zero VOC's and is easy to apply and clean.
According to Jake Krause, Bostik's Product Line Specialist for Construction Sealants and Adhesives, "The product has been developed for multi-purpose sealant applications that include windows, door frames, sinks, tubs, shower surrounds, countertops and bonding applications for wood trim, ceramic tile and natural stone. The versatility of Bosti-FlexTM Plus along with its ease of use, should make this a go-to product for multiple applications!"
Bostik Bosti-FlexTM Plus is offered in a handy case consisting of twelve, 10.1-ounce cartridges and currently is available in six colors.