TECH TIP TUESDAY: Q & A WITH NTCA TRAINING DIRECTOR MARK HEINLEIN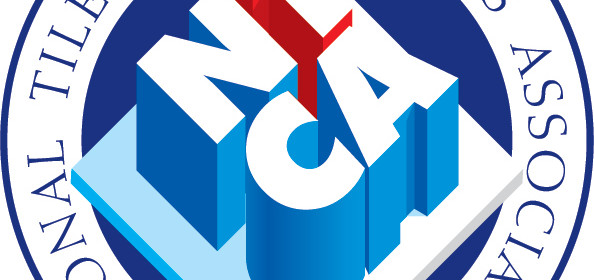 Contractor Question:
Mark,
I am thinking about putting a heating TapeMat in the floor of my bathroom.  The manufacturer's literature suggests a modified thin-set mortar.  I am using a large format tile (12" x 24").  I am placing the tile on a 3/4 inch plywood subfloor with a 1/4 inch Hardy board backer.  The floor is supported by 2"x12" floor joists spaced at 16" on center.  The bathroom is L shaped and is  8'x4' with a 3' L.  The 8' wall is an exterior wall. Would an unmodified mortar work as well? Is it even advisable to use a modified mortar with a large format tile?
Mark's Reply:
Thanks for the info.
Assuming ceramic/porcelain tile is being installed, the industry recognized method found in TCNA Handbook is RH135-16.  The method describes the details for an electric radiant heat system encapsulated in mortar over backer board on a plywood subfloor with joists 16" on center, which is the installation you have described.
It sounds like you are not installing a waterproofing membrane in the system.  In that case, the required thinset mortar for the cementitious bond coat is an ANSI A118.15.  In other words, an Improved Modified Dry-Set Cement Mortar is required.
The mortar you select should have the words "Meets ANSI A118.15" stamped on the package.  Be certain to carefully follow the mortar manufacturer's instructions for the proper amount of water, mixing instructions, slaking time, open time, etc.
You asked whether it is advisable to use a modified mortar with a large format tile.  It is.  In fact, many manufacturers are now producing highly modified mortars specifically designed for Large and Heavy Tile.  You may find mortars labeled as "LHT" for this reason.  These mortars have specific properties to support the installation of large and heavy tiles on floors and walls.  Some allow for a thicker bond coat.  This is the type of mortar I would look for when installing an electrical heating tape mat system in the bond coat layer.
If you are using a membrane in the system, it may be advisable to use a less highly modified mortar (such as an A118.4) or even an unmodified thinset mortar (A118.1).  Check with the manufacturer of the membrane for their specific mortar recommendation.
Please make certain the surface of your plywood subfloor is flat to meet the industry standard tolerance of 1/8" in 10' as required by ANSI A108 before you install the backer board.  This will ensure you have a flat finished tile surface on your large format tile installation.  Use a rapid setting patch material to fill low spots and a belt sander on the high spots of the plywood.  Do not use more or less thinset to help you flatten your installation while you set tile.  Doing so will prove problematic for you and your installation.
Membership in the National Tile Contractors Association is a valuable resource for any professional tile contractor or any contractor who installs tile.  NTCA is committed to improving installations and performance of contractors throughout the tile industry.  Our primary mission is training based on the tile industry standards I have described above.  Every installer should own and be familiar with the standards, methods and details that guide the tile industry.  I would be happy to discuss with you and your tile installation contractors the many benefits of membership in NTCA.  Please feel free to contact me, or Jim Olson at [email protected] for more information.  Also please visit our website at www.tile-assn.com.
The Ceramic Tile Education Foundation (CTEF) supports education and training in the tile industry.  The Certified Tile Installer (CTI) program is a highly sought after certification for tile installers who wish to achieve a higher level of professionalism and recognition in the tile industry.  Please visit the CTEF website at https://www.ceramictilefoundation.org to locate a Certified Tile Installer or contact Kevin Insalato at [email protected] for more information on how a contractor can become a CTI.
I hope this helps.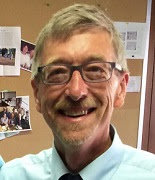 Mark Heinlein, NTCA Training Director