NTCA ANNOUNCES 50TH FIVE STAR CONTRACTOR MEMBER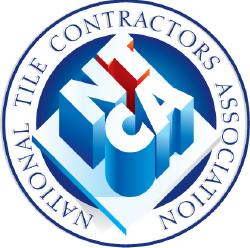 The National Tile Contractors Association (NTCA) is proud to announce the acceptance of Trostrud Mosaic & Tile Co., Inc., as its 50th Five Star Contractor member.
Trostrud Mosaic & Tile Co., Inc., was founded in 1929 by Earl J. Trostrud, Sr., who serves as President, and takes pride in completing installations the correct way, by hiring the best tile setters and finishers, and only using the premium installation products. The company is also led by NTCA Technical Committee Member Brad Trostrud, who serves alongside his father, as Vice President.
To obtain Five Star certification, contractors must be a member of NTCA, and complete an application process that includes submitting examples of work, reviews and recommendations from peers and customers and proven commitment to service, quality, safety and superior job performance. Five Star Contractors are also required to certify a minimum of 10 percent of their installers through the Ceramic Tile Education Foundation (CTEF) Certified Tile Installer program or have completed a Three (3) year Apprenticeship program approved by the Dept. of Labor.
Trostrud Tile has received various awards over the years, most notably, the International Union of Bricklayers and Allied Craft Workers Award for the Best Mosaic in 2015 and the Best Tile Project in 2008. The company also received both TCAA's 1st Place Commercial Project Award and achieved the Trowel of Excellence Certification in 2012.
If you are an NTCA member and interested in gaining Five Star certification, contact Five Star Program Director Amber Fox at [email protected].