NTCA AND DALTILE ANNOUNCE WINNERS OF FREE TRIPS TO TOTAL SOLUTIONS PLUS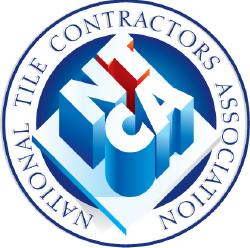 The National Tile Contractors Association and Daltile are pleased to announce the winners of their special association membership promotion to have a chance to win an all-expense paid trip to Total Solutions Plus, the leading management and leadership conference, taking place November 4th-7th at the Marriott Wardman Park hotel in Washington D.C.
Seven winners were randomly chosen out of all new members who joined NTCA in 2017 through August 31. The winners include the following new members:
Chris Burch of Burch Construction in West Henrietta, New York,
Djaci Freitas of DJ Floors in Elk Ridge, Maryland,
Bryan Park of Footprints Floors in Highlands Ranch, Colorado,
Tom Habelt of Habelt Construction in Albany, Oregon,
Bradley Lemmon of Kasen Construction in Warr Acres, Oklahoma,
John Zamorano of Sunnyside Custom Tile & Granite in Fresno, California
Matthew Byars of Tiling Solutions, LLC in Gaffney, South Carolina
Trip benefits include roundtrip airfare for two, three nights at the Mariott Wardman Park hotel, full Total Solutions Plus conference and event registration fees, and a $500 gift card.  As a major sponsor of Total Solutions Plus, Daltile believes that contractors who attend the conference will find the experience to be highly valuable, and engaged NTCA to partner with them in this effort.
The purpose of Total Solutions Plus is to annually bring the ceramic tile industry together to network and learn from each other. Distributors, manufacturers, contractors and more will come together to listen to motivational, relevant speakers, participate in education sessions taught by the best of the best in the industry, network with decision makers and enjoy all Indian Wells has to offer.
Total Solutions Plus is jointly promoted by the NTCA, the Ceramic Tile Distributors Association, the Tile Contractors Association of America, and the Tile Council of North America.  The actual conference and tabletop networking event takes place on November 7th and 8th, while association meetings and activities are held November 5th and 6th.  For more information about Total Solutions Plus, contact Jim Olson at [email protected]