Ask the Experts – August 2017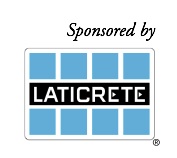 QUESTION
An architect has requested my input relative to developing a labor and material specification for installing new porcelain floor tile over existing granite floor tiles in a high-traffic lobby in a commercial office building. Can you direct me to any relevant literature or information that addresses such applications? Thanks.
ANSWER
I suggest referring your architect to the 2016 TCNA Handbook methods TR611, TR711 and particularly TR712. Please note that if the installation is not, or cannot be made acceptable for tiling over with a thin bed system, Method F111, or another method, may be required.
As described in TR712, it is critical that the existing installation be sound, well bonded and without structural cracks. It must be determined if the existing installation will properly support the new installation. The existing tile and its bond to the substrate and the condition of the substrate will all reflect on the performance of the new installation. If there are existing structural cracks, their cause will have to be explored before using the existing surface as a substrate. It is advisable to consider the need for a partial or full crack isolation membrane. Those methods are F125-Partial and F125-Full in the TCNA Handbook.
Any existing expansion in the substrate beneath the existing installation must be honored in the new installation. TCNA Handbook Method EJ171 will be the reference to all expansion and other types of joints that must be honored and designed and installed into the new system. Note that EJ171 states the architect shall specify the location of any expansion joints and other soft joints throughout the field and other locations such as the perimeter and any change in plane. Have the architect specify in writing (via drawings) where these are to go and which materials and EJ171 details should be used to construct them.
Checking for the ability to bond to the existing tile is imperative. If there are sealers or oils or waxes, etc., on the existing sur- face, they must be removed. If the tile is highly polished, it will likely require mechanical abrasion to allow the bond coat to adhere. I suggest doing a simple bond test by mixing and placing (including keying in) the mortar that will be used for the project onto the surface of the existing tile. Do this in several representative locations. Allow the mortar to cure for several days then remove it to determine how well it was able to bond to the substrate. You can select the trowel you will use for the job, comb the mortar and place a tile on top of the bond coat as a means of checking your coverage and inspecting the overall performance of the bond coat at the same time. Document everything about this test in writing and with photographs. Repeat the test with other materials and
tools if needed.
Depending on the results of the
bond test, it may be advisable to apply a primer that will facilitate bonding. Some setting-material manufacturers have specific primers designed for this purpose. They can recommend their best products (including mortar) for this application. I suggest using a system approach from one manufacturer that includes any primers, membranes, mortars, grouts, sealants, sealers, etc. I advise you to contact the technical representative of your preferred manufacturer about this job. They will be happy to assist you in writing a system warranty specific to this job.
Please also refer to ANSI A108.01 2.6.2.2 as an important reference for this installation.
It is necessary to ensure the substrate meets industry standard flatness requirements found in the ANSI Standards and TCNA Handbook. Please refer specifically to ANSI A108.01 2.6.2.2.
Generally speaking the standard is:
1/4" in 10' for tile with any side 
less than 15"
1/8" in 10' for tile with any side 
15' or longer
Flatness can be checked with a 
10' straight edge.
Financial allowances must be included in the specification, and proposal for labor and materials to flatten and otherwise prepare the substrate must be included in the specification and proposal. 
Tiling over sound existing tile as a substrate is an excellent way to proceed. As with any tile installation, careful research, proper planning, using the recommendations of industry standards, following manufacturer instructions, using a system approach, good communication and documentation before you proceed will mean a great and long-lasting installation and will make all parties happy with the end result. You are already on the right path. I hope this helps!