Q & A With NTCA Technical Trainer Mark Heinlein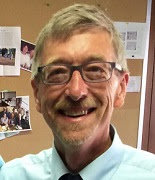 Q:  We have 12 x 24″ and 12 x 36″ that weighs about 4lbs per square foot. We are installing on commercial bathroom walls in a brick layout. Is it standard practice or even necessary to put Hardie Backer Board up first to ensure the tile stays up? A tile installer said he could just install it right over the gyp board, and I disagree.
Please let me know what is regulation or expected for this kind of installation.
A: Here is some information to help you determine whether the gypsum board is the appropriate choice for this installation.
The installation of ceramic tile on gypsum board is detailed in TCNA Handbook Method W243.  As noted in the "Preparation by Other Trades" section of this method, it is very important that the gypsum board has been installed in accordance with Gypsum Association publication GA-216.
GA-216 (which further refers to GA-214) describes the installation details for gypsum board that is to receive a finished tile installation.  It specifies stud size and placement, fastening schedule, board thickness, whether a single or double layer is required and how the joints and fastener heads are to be treated. For example, the face layer joints should be treated with tape and one bedding coat of joint compound (no finish coats) and the fastener heads are to be treated with one coat only.  I suggest checking with the gypsum board installation contractor for this project.  They will be familiar with the requirements of GA-216 and GA-214 and able to tell you whether those requirements have been met on this particular installation.
In addition, the substrate flatness must meet the standard of 1/8" in 10' for installation of large format tile to ensure proper bond coat coverage and a finished surface within tolerance for lippage standards.  (FYI – GA-216 and GA-214 include nominal tolerance requirements for in plane alignment of stud faces before gypsum board is installed.  This is critical to ensure a flat substrate meeting the 1/8" in 10' for a large format tile installation is achieved.)
Since you are tiling in a commercial application, the Environmental Exposure Classification needs to be considered.  Method W243 provides a COM 1 (Commercial Dry) exposure rating.  That means this method is acceptable for tile surfaces that will not be exposed to moisture or liquid, except for cleaning purposes.  Examples of COM 1 exposure include: dry area ceilings; soffits; decorative/accent walls; corridor walls.  Commercial cleaning and maintenance practices typically generate greater water exposure than residential practices.
I suggest that a greater exposure rating for this area may be needed. You mentioned fiber cement backer board. Method W244F provides a COM 1, 2 or 5 exposure rating when fiber cement backer board is installed according to the requirements of the method.  COM 2 (Limited Water Exposure) is for surfaces that are subjected to moisture or liquids but do not become soaked or saturated due to the system design or time exposure.  Examples of COM 2 areas include some backsplashes and other walls such as bathroom walls and wainscots where water exposure is limited and/or water is removed.
I suggest speaking with the GC and architect or owner to determine what the expected environmental exposure for this bathroom is expected to be then select the best method to meet the need.  Either way, make certain the substrate is properly installed and prepared to receive the tile installation.  The flatness requirements of 1/8" in 10′ apply for all substrates to be used for installation of large format tile.
I hope this helps.