NTCA University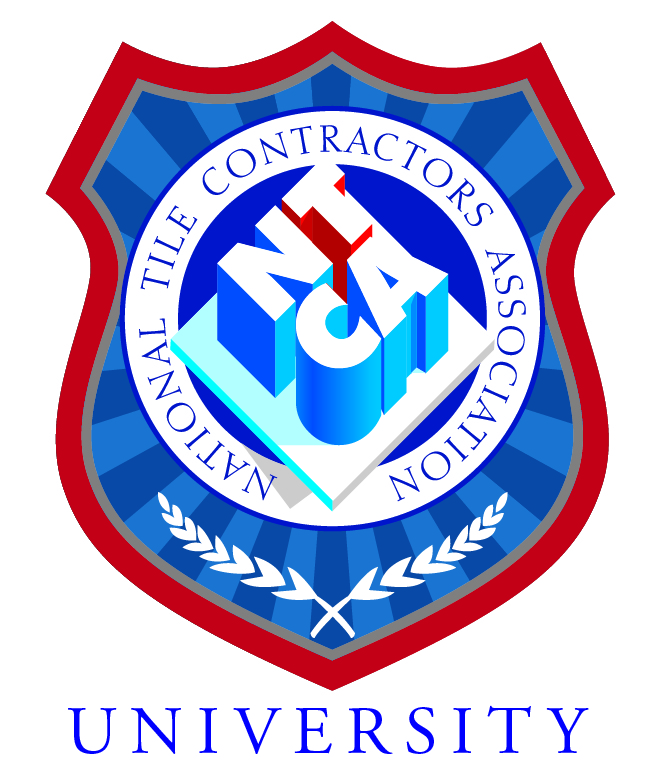 Knowledge is power, the saying goes. And NTCA is doing its best to be sure you are knowledgeable about your industry and your trade, and a powerful force among customers, clients and competitors.
One of the ways NTCA is doing this is through NTCA University. If you haven't heard about this veritable online college, visit www.tile-assn.com for details.
To recap, the first six months of the Finisher Apprentice Program in NTCA University are complete, packed with course content from contractors and manufacturers. There are over 40 courses in the 0 – 6 month Finisher Apprentice Orientation section of the program. Each course ranges from 10-20 minutes in length and has a quiz following to test the learner's knowledge. These courses are, obviously, useful for apprentices, but also for those in the industry for many years since they contain safety and product information that benefits anyone in the trade. For example, if you haven't worked with epoxy grout for a while, you can take a course on it as a refresher.
One of the benefits of NTCA membership is that NTCA contractor members receive special pricing.
NTCA Contractor Members: $99 per company
Associate/Affiliate Members: $199 per company
Non-NTCA Members: $499 per company
If you purchase this subscription, you will have access to all of the online learning content, including anything new that is created, through December 31, 2017. As long as you have internet access, you can view courses from a computer, tablet, or phone.
Visit the NTCA Store at www.tile-assn.com to purchase your NTCA University subscription. And get started pumping up your knowledge or welcoming new apprentices, armed with know-how and information to make your company a leader in the field.
Want to know more? Visit NTCA University Update on page 98 of this issue.