Welch Tile and Marble and Noble Company Team Up To Host Quality Five Star Event in Michigan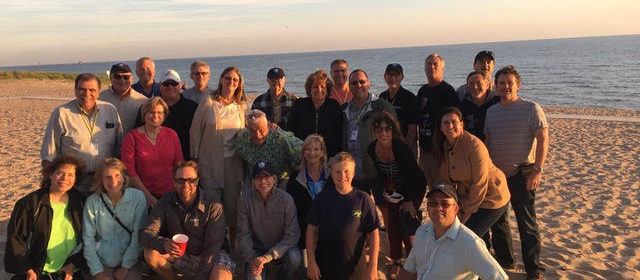 NTCA Five Star Contractors who attended the summer meeting in Grand Haven, Michigan June 7th-9th were welcomed with open arms by management and employees of Welch Tile and Marble and the Noble Company.  The two-day event offered a variety of educational programs, including a plant tour and live demonstrations by the Noble Company, and a complete company interactive session between Five Star Contractors and Welch Tile employees.  By doing this, the Five Star members were exposed to some new ideas for managing a contracting business.  Equally important, Welch Tile was exposed to some different and exciting ways of operating that the Five Star Members were able to share.  Everyone came out of the session energized and supporting this concept. NTCA Five Star Program Director Amber Fox presented new strategic objectives and received feedback from the group.  Capping off the program were presentations on developing a culture in your company that embraces change and outstanding performance by a local general contractor and a lively contractor and distributor roundtable discussion.
The NTCA Five Star summer meeting for 2018 will be hosted by Daltile in Nashville, Tennessee and is currently being planned.