Qualified Labor – June 2017
Certification: education and credentials add value to services offered by Mike Sima, Midtown Tile
By Terryn Rutford, Social Structure Marketing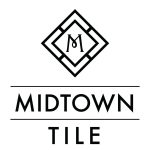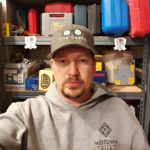 Mike Sima, owner of Midtown Tile in Omaha, Neb., received some hometown advice early on in his career that has stuck with him through the last decade. "Never present anything to your customer that you wouldn't present to your mother," Sima said. This advice has served him well over the years. In fact, Sima credits it for his success as a one-man operation that specializes in residential remodeling and new construction.
Moreover, Sima believes in educating oneself to be prepared for any situation on a job site. This is where becoming a Certified Tile Installer (CTI) comes in.
"I feel like [certification] sets me apart from the trowel-and-bucket guys," Sima said. "I went out to prove to myself (and to my clients) that I have the knowledge and skill set to do my job right. I hold myself to a higher standard."
Certification, presented by the Ceramic Tile Education Foundation (CTEF) provides the opportunity for tile installers to prove their skill and knowledge of tile installation. Becoming a CTI increases one's level of professionalism and allows those certified to offer their clients further proof of their dedication and expertise in the field.
"I wanted to test myself and my abilities," Sima said, when asked why he became certified. "I also use [certification] as a marketing and educational tool. I try to educate every customer about certification and why it is important." Certification and education in general has also increased Sima's bottom line. "I find that the knowledge I have learned, the fact that I am certified, and naturally being a people person has helped me gain the trust of clients," Sima said.
Sima, a member of the Facebook group TileGeeks, found out about certification from his fellow TileGeeks. This highlights the importance of being involved with the industry.
So why should others become certified? "I would tell them to test themselves," Sima said. "Get in there and push yourself. It is rewarding. It is a marketing tool. It is a brotherhood." Sima now uses the NTCA and CTEF logos in his correspondence, and will soon be adding them to his business cards and other promotional material.
Being a NTCA member and a CTI gives Sima a leg up in the industry. "With anything I learn, I feel my work should be valued more," Sima said. "This is just one more reason to feel more confident with my bids for jobs."