Business Tip – May 2017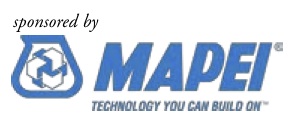 NC changes tax requirements on installation labor
Labor may now be subject to state sales tax
By Paige W. Smith, Neuse Tile Service, NTCA Region 3 Director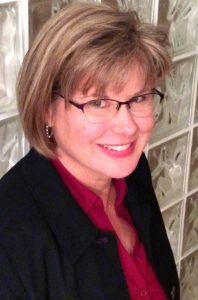 This is an important development in tax laws that affect contractors that is taking place in North Carolina. Important in its own right, it holds even broader importance when one considers that once a single state passes this sort of law, other states will likely consider it or follow suit. Tile contractors should check with their tax accountants about any changes or revisions to laws in their own state related to sales and use tax. Forewarned is forearmed. – Ed.
Tile installation contractors who work in North Carolina should be aware that some of their labor may now be subject to state sales tax. Previous legislative changes had only applied to installers who were also retailers, but, on Jan. 1 of this year a new state law was enacted which requires the application of sales and use tax to all "real property contracts."
The N.C. legislature has come up with its own statutory definitions of "real property," "real property contract," and "capital improvement" as well as a new tax form, E-595E. Tile contractors will most likely fall under the classification of "specialty contractor." There have been several attempts to clarify which types of work are considered repair/ replacement/ reconstruction/ vs. remodeling, but the distinctions remain open to some interpretation.
The N.C. Department of Revenue Directive issued 11/15/2016 included 15 pages of definitions and "clarifications," and on 3/17/2017 another 12-page Notice of "Additional Information" was issued. Accountants in the state have issued differing opinions on which aspects of tile work will be taxable, and contractors will definitely want to get in touch with their own tax advisor.
The new law is very confusing as evidenced by the continued "clarifications." I've been to quite a few seminars on how we should interpret the new statute, and each time the answers seem to be slightly different.
Sales tax on repair work
Generally, for any repair work or replacement of existing tile, contractors should now be charging  — and paying to the state — sales tax on the total invoice amount (both material and labor). The sales tax is based on the rate for the county where the work is done. Most installers will want to become "tax exempt" for their purchases so that some material tax will be paid in as "use tax" and some as "sales tax." It has been explained that those who work exclusively for general contractors will usually be exempt from the new tax on labor IF the tile installer gets the general contractor to complete the "blanket use" portion of the new tax form.
Repairs or replacements in which the tile contractor is including the work of other trade specialists (i.e. a plumber & glass door company) are not so clearly delineated as to whether they are "repairs" or "capital improvements" under the legislation's definitions. I went to a forum in which even the head of the N.C. Sales and Use Tax Division said he was still trying to figure out how to answer many of the construction industry's questions.
For now, contractors should be sure to speak with their local tax advisor, set up a system for tracking county tax rates, and charge sales tax on their work when required. The link to the N.C. Department of Revenue's March notice can be found at www.DORNC.com/taxes/sales/realpropertycontractors