NTCA University Update
Finisher courses benefit anyone new to the industry
By Becky Serbin, Training and Education coordinator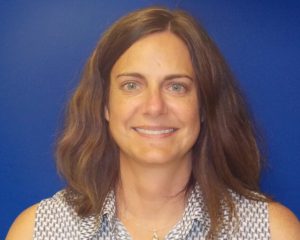 While we work to finalize the 6 – 12 month Finisher courses, let's take a look at two introductory modules: Bonding Materials, and Grout.  Since both of these products will be used on most, if not all, tile projects, each course will have more in-depth information available in future NTCA University modules. You may want to either just stick with the basics, or group some of the more advanced courses together with the introductory information.
Bonding Materials
The Bonding Materials module introduces the learner to terminology and all types of bonding materials that they may see on the job.  And since the terminology can be confusing due to the fact that contractors can use multiple names to describe a product, we made sure that the ANSI standard and product name are both introduced so that there is no confusion for the learner.   We even explained where to find the ANSI standard on the product so they can make sure they are mixing the correct product for the job.  We provided a description of each bonding material, the types of conditions it is typically used in, if there are any safety concerns that someone should know when working with the product, and basic mixing information.  Although your company may not use all types of bonding materials, we still included everything to make sure that the new learner has a comprehensive overview of what is currently available.
Grout
The Grout course introduces the learner to different types of grout. By the end of the module, he or she will have a basic understanding of when each is used.  Since we all know that grout can make or break the tile installation, we took the time to discuss factors such as joint size between tile, stain resistance, chemical resistance, intended use of space that is tiled, UV exposure, and color that could affect your grout choice.  
The learner is also taught the basics of prepping the surface before grouting, such as removing excess thinset and how to hold a float.  Then in future modules, learners are shown how to mix, apply, clean, and resolve issues for each type of grout.
And here is something else to keep in mind — just because these are called introductory Finisher courses – don't doubt that these courses will benefit anyone that is new to the industry.  If you have someone working at a counter, physically calling on contractors, or new to the industry in some other position, these courses provide basic terminology and installation techniques that anyone should know if they interact with a tile contractor.
Remember, you can purchase your all subscription access by visiting the NTCA store.  Make sure that you are logged in to get your introductory pricing.  If you purchase this subscription, you will have access to all of the learning content, including anything new that is created through December 31, 2017.  If you have any questions, please feel free to contact me at [email protected] or 770-366-2566.