Riding Shotgun – Business Tip – March 2017
by Connie Heinlein
Connie Heinlein is the wife of NTCA technical trainer Mark Heinlein. She accompanies him all over the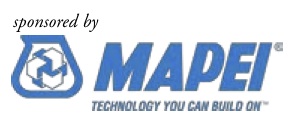 country and assists him as he gives workshops, participates in trade shows and conferences (many of Mark's great photo documentation of his workshops, and people and places he visits is due to Connie's photography skills). Here she shares her perspective on the value of NTCA, as she, "rides shotgun" with Mark. Follow her and Mark's adventures on Facebook. – Lesley Goddin
I spend a lot of time riding in the passenger seat of the NTCA van, traveling all over the country to workshops and trade shows with my husband Mark. Much of that time I watch out the window as the country passes by—rolling hills in Pennsylvania, corn fields in Iowa, mountain vistas in Montana, farms with red barns everywhere, and the ubiquitous truck stops. Sometimes I read or listen to the radio. I never sleep because I don't want to miss anything.
Most of the time I can't help but listen in on Mark's phone calls –what he refers to as the "Heinlein Hotline." He gets a lot of calls from NTCA members and non-members alike. Most of them have a tile crisis. Some just want to chat. I am not always very interested in the conversations
although I have learned a great deal in the past year about many aspects of the tile industry. I know all about mortar coverage and substrate preparation; I understand the basic complexities of a tile installation; I know that a tile job can fail for many reasons. Before I retired last year from my job teaching high school English, I never thought about mortar and grout and did not know the difference between NTCA and ANSI and TCNA.  But like I said, I've learned.  Tile is pretty interesting—maybe not as fascinating to me as literature and grammar, but pretty interesting. All that tile-related chemistry, physics, math and technology makes for some brainy stuff.
So anyway, I often listen in on Mark's calls. — sometimes I even pipe in if it is someone I met along the way like a new member who joined at one of our workshops, or Mark's boss with a  "Hi Jim." Some of the calls are quick; an answer that Mark can rattle off easily. "What is the allowable lippage for such and such?" or "When is Coverings?" Most of the calls involve difficult situations and complicated questions. I remember one from a few months ago about a swimming pool deck that involved multiple calls and research.
Several months ago Mark got a message from a guy in Detroit who wanted to get some experience in setting tile.  He said he loves the tile business and hopes to become certified but needs an opportunity to learn more. The guy asked Mark if he knew of anyone who might help him. I thought that was a pretty big request, that perhaps Mark would diplomatically give the guy some direction toward training materials or an on-line program. I admit now that I underestimated my husband. He spent quite a lot of time with the guy—I now know his name is Alaa Waleed—and discovered what he was looking for and got a sense of his seriousness about learning.  Mark told Alaa that he would think on it, and see if he could come up with someone who might be interested in taking him on.
Some time passed. We went on a couple more trips. I forgot about Alaa Waleed. Mark did not. He had contacted his friend Phil Kozey about Al. Phil is a great guy, an excellent tile contractor, an NTCA State Ambassador, and fellow Michigander. Phil lives downstate. Mark and I live in the Upper Peninsula. We refer to any part of Michigan that lies below the Mackinac Bridge as downstate and we say it with a bit of sympathy, but oh well, not everyone can be a Yooper. But I digress.
Back to Phil Kozey of southern Michigan. I do not know all of the particulars about Mark's communications with Phil. I think that during this time Al called and messaged Mark a few times and Mark called and messaged Phil. We all know how these things can go. Life is busy. And then out of the blue one day in March, we were driving on the Ohio turnpike and Mark's phone chimed that he had a message. He asked me to open it. After all, I was just sitting in the passenger seat, riding shotgun, and staring out the window. The message was from Phil Kozey. Here is what Phil said:
Let me tell you about this guy that we spoke about that said he wanted to learn tile.  He is one of the nicest, eager-to-learn guys I have ever met in my life. After working his butt off for five days straight my
father handed him a paycheck. An hour later he pulls me to the side and hands me back the check and says "I cannot accept this." It meant a lot to me that he was actually there to do nothing but learn and did not want to make any money, but I aggressively refused… and made him take the check.
He came in knowing absolutely nothing, but he is a quick learner and takes great direction and I really think it is going to be a long friendship between me and Al. I just wanted to say thanks for linking us up because it is an honor working with him. 
Of course, after reading that message, Mark immediately called Phil and I listened in on the conversation. Phil told Mark about how he eventually contacted Al and what a terrific person he is and how he is going to make an excellent tile guy.  It turned out to be a heartwarmingly human story about motivation, talent, kindness, and of course, tile. I don't know the conclusion to this story yet. I do know that Phil and Al are now friends and that Al has a future in the tile business. I'm proud of Mark's role in helping make this connection between two good men, and I am proud to be a small part of this NTCA world where stories like this happen all the time.