NTCA New Members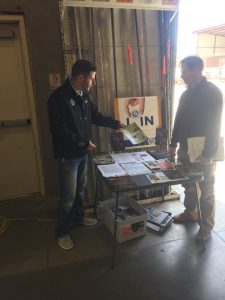 NTCA Oklahoma State Ambassador Chris Abouarrage signs up new NTCA member Jeremy Crim at the Daltile luncheon in Oklahoma City. 
At the Temecula, Calif., Daltile workshop , NTCA trainer/presenter Robb Roderick signed up two new members: Duane Fava of DNA Construction and Jimmy Cabrera of Pacific Surfaces. ARDEX and CUSTOM helped support the workshop.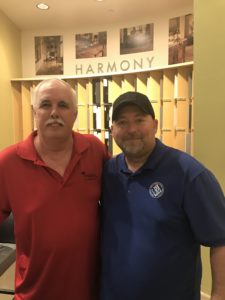 Daniel Ellis (l.) of Imagine Tile & Stone joined NTCA during the San Diego workshop at Daltile Design Center. He's shown here with NTCA trainer/presenter Robb Roderick.
Robb Roderick had a crowd of 20 at Marazzi, Anaheim, with many manufacturers on hand including ARDEX, Schluter,MAPEI, LATICRETE, Merkrete, Alpha Tools, James Hardie,  and Lackmond. Five attendees joined NTCA. Shown with NTCA trainer/presenter Robb Roderick are Chris Johnson of Johnson Tile, Valente Lopez of ETR Development, Ashanti Bayrooti of Lifetime Flooring and Peng Zheng  of Yuchen & Paul Construction. Mike Rubel of Reptile, Inc. also signed up, but missed a photo opp. 
NTCA trainer/presenter Mark Heinlein welcomed new NTCA member Jon Vanarthos of Gemini Home Remodeling, who joined at the NTCA workshop at the Conshohocken, Pa., American Olean Sales Service Center.