NTCA INCREASES EDUCATIONAL WORKSHOP NUMBERS IN 70TH ANNIVERSARY YEAR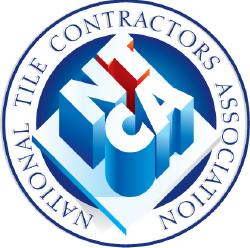 The National Tile Contractors Association (NTCA) will celebrate 70 successful years as a leading trade association in 2017. Each year, the NTCA reaches over 4,000 industry professionals through a variety of educational programs including hands-on workshops, through which it provides training for installers and tile industry professionals on industry standards and how to prevent and address problems on the job. These educational programs are fundamental to the continued success of the association.
Utilizing four trainers, over 140 educational workshops and training sessions are scheduled for 2017, the most training seminars in NTCA history. In addition to record-breaking workshop numbers, for the first time ever, the association will perform training programs in Spanish, to be held in ten locations across the country, where the language is spoken commonly in the construction industry.
A major sponsor of the workshop program in 2017 is Daltile, who will host over 120 programs alone. Additional sessions will be supported by independent distributors including The Tile Shop and Louisville Tile, who are set to host 14 and eight educational events, respectively. "The success of the educational workshops in the first quarter has been so strong, that several independent distributors are working with NTCA to add more events in more locations this year, making it possible that the number of seminars will increase to more than 150 by the end of 2017," said Bart Bettiga, NTCA executive director.
In addition to workshops and educational seminars, trainers also perform custom-sponsored programs and will complete several this year. To learn more about hosting an NTCA workshop, please contact NTCA assistant executive director Jim Olson at [email protected], via telephone at (612) 788-4726, or visit www.tile-assn.com.