Editor's Letter – March 2017
"Spring is the time of plans and projects." ― Leo Tolstoy, Anna Karenina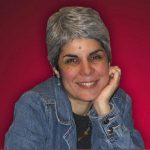 Welcome to spring. The long, dark winter (for some – here in New Mexico, we've had 80 degree temperatures in March already!) is over and the tiling season has begun.
Of course, for most contractors, the tiling season is all year round, though the warmer weather affords some flexibility (and struggles – with wind, humidity, high temperatures, sun and rain) and opportunity for indoor and outdoor tiling projects.
Though warm weather is upon us (or nearly upon us, for those of you in the Northeast), cool weather will come round before we know it. That's why it's worth discussing electric floor warming with your clients. Today's technologies make it easy to install and the benefits of a warm, cozy floor (even enjoyed on cool summer nights) will be appreciated for years to come. Take a look at our Tech Talk section for some discussion of electric floor warming challenges straight out of the NTCA Reference Manual.
Despite the push towards spring, we're taking a look back at The International Surfaces Expo West (TISE West) that took place in the dead of January in Las Vegas. Take a gander at the events and activities that NTCA sponsored and supported at the show, which has really grown into a vibrant and vital opportunity for tile and stone contractors. Our product section this month also contains a sampling of what was seen at the show, both in terms of finishing product and setting materials and accessories.
We also have a fun Business Tip this month – Riding shotgun with Connie Heinlein. Connie is wife and intrepid assistant to NTCA technical trainer/presenter Mark Heinlein, and accompanies him to workshops around the country (many of the excellent photos of Mark you see in TileLetter or on social media are courtesy of Connie). She has a unique perspective on the value of NTCA to installers in the industry, and in the Business Tip section, she shares it with you.
At Total Solutions Plus, Training and Education coordinator Becky Serbin interviewed some of our prominent contractor members on video about the value of being a Certified Tile Contractor. TileLetter freelancer Terryn Rutford has extracted some salient quotes about the importance of this credential and how it helps in business, and presents it as our Qualified Labor story this month.
And in closing, a little tidbit that came to my attention from the Tile Geeks social media group on Facebook.  Schluter's Shannon Huffstickler had shared some information about Tim Daly –known for his role in television hits Wings and Private Practice, and currently appearing as the husband of the Secretary of State in Madame Secretary opposite Tea Leoni– that she had heard during an interview with him on NPR that morning. It turns out that Daly (whose sister is Tyne Daly, by the way) once had a tile company in California called Silver Dollar Tile Company, because they "signed" their work by installing a silver dollar in every floor.
Do you "sign" your work? Send an email to [email protected] and let me know how you make your mark on the installation (apart from your excellent work, of course).
Make this day your best one yet.
God bless,
Lesley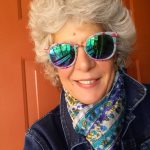 Editor for TileLetter, TileLetter Coverings, TREND and TECH publications.
Lesley Goddin has been writing and journaling since her first diary at age 11, and drawing and sketching since she could hold a pencil. Her penchant for observation led to her becoming a paid professional as a trade journalist, publicist and is editor for TileLetter. She has also written for Guideposts, Walls, Windows and Floors, Floor Covering Weekly, and Low Carb Energy.