NTCA announces highlights for February board meetings
Each month, the NTCA board meets to report on initiatives made in the individual subcommittees for the association and industry overall. Here's a brief summary of works and developments in progress.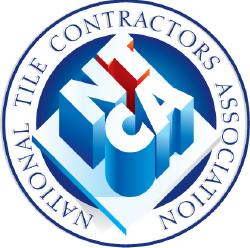 TileLetter Weekly: Allison Morris is NTCA's new advertising and communications specialist. Allison is working with TileLetter editor Lesley Goddin and freelance journalist support person Terryn Rutford in developing TileLetter Weekly content. The new TileLetter Weekly newsletter has been very well received, and NTCA has sold out the sponsorship of the email blast.
Membership:  NTCA has set its goal on reaching 1,400 members for 2017.  The association should be able to realistically assess this goal by the end of March, after the renewal campaign is completed.
FUSE Alliance:  NTCA assistant executive director Jim Olson and CTEF director of training and certification Scott Carothers will attend the FUSE Alliance meeting in Austin, Texas on March 5th-8th.  NTCA Five Star Contractor Mike Castelli of Christian Brothers is a FUSE Alliance Member and will introduce NTCA at this session.  FUSE Alliance is a strong commercial flooring contractor buying group.
TISE West/Surfaces: NTCA had a successful TISE Show in Las Vegas in January, signing up new members, with over 75 board, committee members, and State Ambassadors in attendance.  The tile exposition area at TISE is growing steadily, and NTCA hopes to take advantage of this with increased membership.
NTCA trainers Mark Heinlein and Robb Roderick performed multiple live demonstrations on the Installation Showcase stage.  CTEF director of training and eductation Scott Carothers hosted a CTI certification and CTI Regional Evaluator coordinator Kevin Insalato and Scott trained many regional evaluators here, in efforts to prepare them to be certification testing instructors.
Business Training Programs: The two-day seminar in Dallas Texas took place in Dallas, Texas February 23 and 24 (press time) . Michael Stone of CPR Company offered a program on financial management and profit strategies.  NTCA's assistant executive director Jim Olson and executive director Bart Bettiga attended, along with board advisor John Cox, who was instrumental in getting Michael Stone and NTCA together to develop this program.  Approximately 20 members participated.
Tom Ade Scholarship: If you are a contractor member, don't forget that a family member of yours or any of your employees is eligible for up to $5,000 in scholarship funds from NTCA, thanks to a generous sponsorship from Tom Ade.  Last year, NTCA awarded $7,500 in financial aid to two deserving recipients.  Email bart at [email protected] or pay attention to the NTCA E Newsletter which will contain the application form. It is also on our website at tile-assn.com.  MARCH 1 is the absolute drop dead date to get this scholarship application in.
Coverings: NTCA will be a key sponsor of the NASCAR event taking place at Coverings. This is a new and dynamic sponsorship, creating a simulated NASCAR experience on the show floor. NTCA is seeking sponsor partners to participate in the program. The NASCAR vehicle will be by the NTCA booth near the Installation Stage.  NTCA  is  into full planning for Coverings in Orlando, working on installer and contractor conference programming, NTCA Awards Night, Contractor Days, Live Demonstrations and more.  Coverings is April 4th-7th in Orlando, Florida.  If you have a high quality tile installation, please consider submitting it for CID Awards at Coverings. If you are a Five Star Contractor, send it to Jim Olson at [email protected] for consideration for Five Star Contractor Commercial or Residential Installation Recognition.
CTEF: NTCA is proud to continue to support CTEF through fundraising and program assistance.  NTCA's voluntary postage and CTEF support campaign has already begun, and is paying dividends.  NTCA also helped CTEF to secure additional funding from Coverings for marketing and promotional efforts. Congratulations to Scott Carothers and Christine Whittemore of CTEF for their efforts to further grow certification.  Kevin Insalato is helping to grow the CTI program through regional evaluator training.
Skills USA: Rod Owen, NTCA Five Star Contractor in Atlanta, is working with Georgia Construction Industry professionals to promote a SKILLS USA competition for tile installation.  NTCA training and education coordinator Becky Serbin has been assigned to support Rod in this effort, and NTCA hopes to build on this by encouraging other members to take this initiative in their respective markets.  Helping create awareness in the tile industry for career opportunity is a strategic objective of the association.
NTCA University: NTCA is still on track to complete Year One of Apprenticeship by Coverings, and will begin to work on Year Two Content.  NTCA is also actively working on adding additional sessions.
For more information, visit www.tile-assn.com.