Coverings offers something for everyone in the tile & stone industry. From live installation demonstrations and tours of the show floor, to networking events and live installations, your four days at Coverings will be packed with things to see and experience. Check back often at www.coverings.com to learn details about the programs and for updates to the 2017 agenda.
Audio Tours
New in 2017! Attendees have the opportunity to receive a guided audio tour via the official Coverings mobile app. The pre-recorded tour provides insights into booths and pavilions, extending a thorough introduction to the show floor. With each tour operated through your mobile phone, you have the ability to move the tour at your own pace, or break up the tour across several days.
Coverings Connect
The social media lounge will be refreshed in 2017 as Coverings Connect. The space
will allow attendees to relax, charge personal devices, and network with others. Coverings Connect will present a series of educational seminars, called "Byte" sessions that have a digital focus. Additionally, from 4 – 5:30 p.m. every afternoon, a bar will be located in Coverings Connect, offering a happy hour for you to enjoy a beverage and meet other attendees.
Appreciation Days
Join us for our segment-focused Appreciation Days created to facilitate enhanced learning and networking opportunities for attendees. The Coverings Appreciation Days feature tailored guided tours of the show floor, lunch, focused education sessions and more.
NASCAR Racing Experience
New for 2017, attendees can enjoy a NASCAR Racing Experience right on the show floor at Coverings. With the NASCAR Racing Experience, attendees will have the opportunity to find out what it's like to be a NASCAR driver. Racers with the fastest simulator times each day will win two tickets to the NASCAR events of their choice.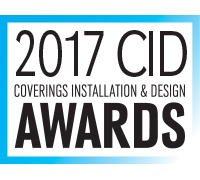 Coverings Installation and Design (CID) Awards
The Coverings Installation & Design Awards celebrate outstanding achievements in the design and installation of tile and stone in both residential and commercial projects. The installer and designer of prize winning projects each recieve $2,500 and a one-night stay in Orlando and more. Submissions are closed, but some see the stunning winners!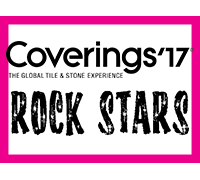 Coverings Rock Stars – An Emerging Leaders Program
The Coverings Rock Stars program is to recognize and engage with the best and brightest young talent in the tile and stone industry, sharing their successes and vision for future generations. The program underscores Coverings' mission to support the growth and success of the industry by recognizing top-notch talent and fostering networking and educational opportunities.
CTEF, CTI and ACT
The CTEF Certified Tile Installer (CTI) program is the only third-party assessment of installer skill and knowledge which is recognized by the tile industry. It also offers Advanced Certifications for Tile Installers (ACT) testing. CTI testing and ACT will be offered at Coverings.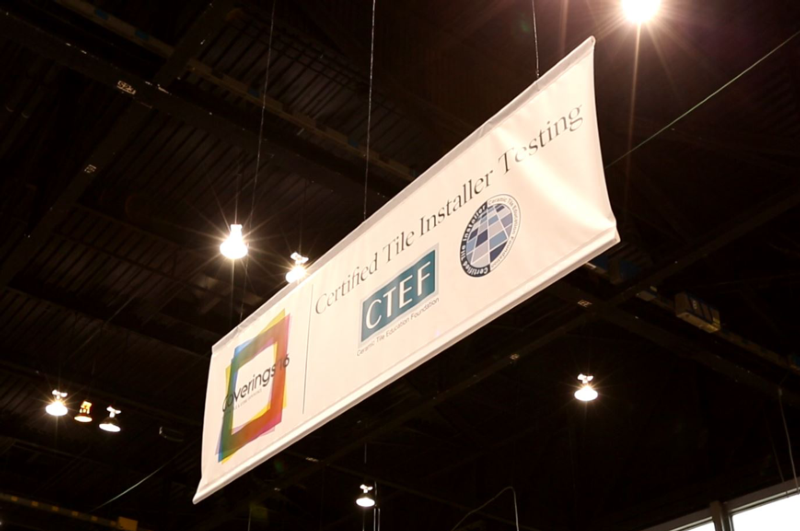 Installation Design Showcase – Tiny House Edition
The Installation Design Showcase is a must-see attraction. For 2017, three tiny houses will be featured onsite at Coverings. NTCA Five Star Contractors and leading designers will partner together and collaborate to showcase the synergy between beautiful design and exceptional installation. Each tiny house will highlight a different design aesthetic and feature tile and stone in a live installation.
Live Installation Demonstration Stage
One of the most popular features at Coverings, these live "how-to" classes offer attendees an up-close look at how top contracting pros handle a variety of challenging tile installations. Attendees will see exactly how to install a wide variety of new products and learn techniques to make tile and stone installation more successful.
SFA & the Stone Zone
The Stone Fabricators Alliance (SFA) is an organization dedicated to the education of the fabricator. The SFA will present ongoing demonstrations and educational "how-to" topics in their booth that are specifically designed for fabricators and installers. They will also be featuring products that were "born on the SFA" (products designed by fabricators for fabricators).
Happy Hours!
Back by popular demand, afternoon happy hours will take place on the show floor from 4:00 PM – 5:30 PM on Tuesday through Thursday. Bars will be located in the Tile Council of North America and Ceramic Tile Distributor's Association booth, the Installation Design Showcase booth and the Social Media Lounge. Grab a beverage and make new connections!
Art Tile Village
The Art Tile Village is a popular destination at Coverings year after year. Located in the Tile Council of North America Pavilion, stop by this space to see the largest assembly of decorative tile artisans under one roof.  Attendees can see tiles from an extensive collection of art studios.