QUALIFIED LABOR – JANUARY 2017
CTEF, NTCA develop Regional Evaluator program to facilitate CTI testing
By Kevin Insalato,
Regional Evaluator Coordinator
The CTEF and the NTCA are listening. The demand for qualified labor is RED HOT. If you are a talented and quality-oriented tile installer, you are in demand. The best way to prove to a dealer, tile contractor or consumer that you are a qualified installer is to pass the Certified Tile Installer (CTI) test.
In the past, the demand for CTI testing outpaced the supply. But NTCA's Bart Bettiga and Jim Olson and CTEF's Scott Carothers heard the screams to be tested and took action. The NTCA has tasked me to develop a plan to meet the demand for testing installers across the United States.
In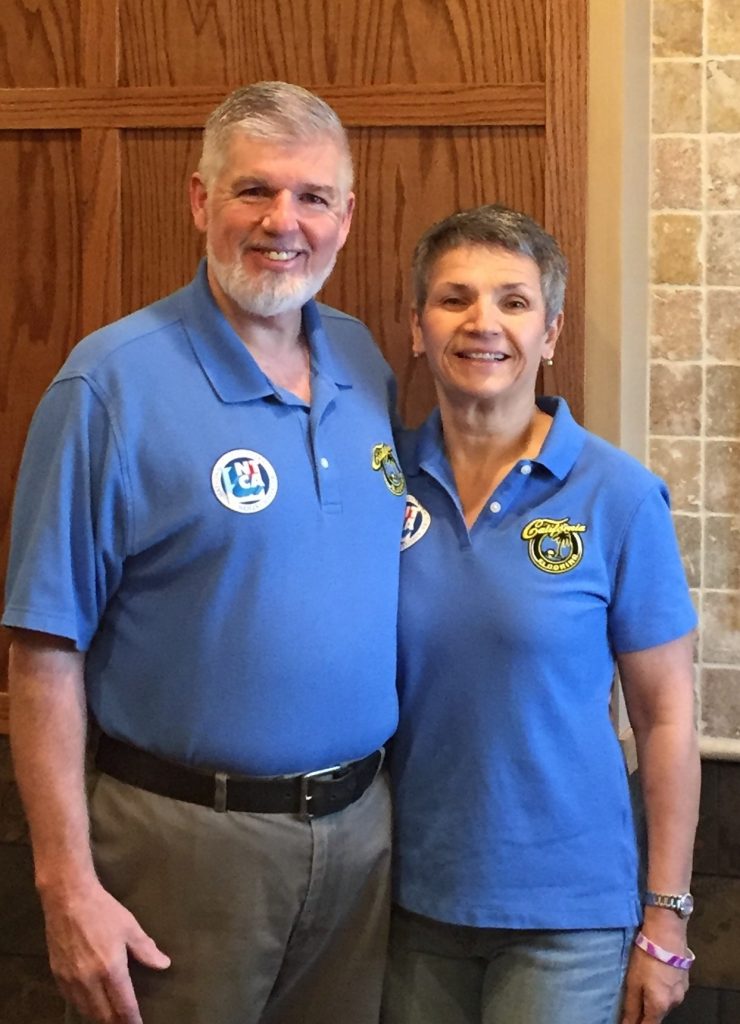 vested in training
My name is Kevin Insalato, Region 5 Director and Board Member for the NTCA. I am the owner of California Flooring, which installs all types of flooring and performs full-bathroom remodeling. Our employees believe in training. Five are CTIs, one installer just took the CTI test, and our newest employee is taking the online Apprenticeship Program at the NTCA University (http://www.tile-assn.com/?page=NTCAU). Two of our CTIs are also ACT-Certified in Large Format Tile. California Flooring is a small residential business.
The CTI Evaluator program expands
Originally, the CTEF had one evaluator, but the demand for additional testing grew that number to four evaluators testing new candidates. We started a Regional Evaluator (RE) program to add and localize our REs. The training for this new group of REs began in November 2016. We held a three-day session for eight new evaluators in Chicago. All 12 Regional Evaluators worked together to revamp the original evaluation program and streamline the testing. Our intention is to provide a grading system that is transparent, fair and maintains the integrity of the CTI test.
The future of CTI testing will continue to pair candidates and distributor / manufacturer host sites. The mobility and regional advantages of our new REs will benefit NTCA members and non-members alike. The honor of hosting a CTI test is now available to those dealers and contractors willing to share their facilities. Contact me at [email protected] and we will get you on the list to be tested.
New program details:
Discounts and coupons
The amazing news about the test is the cost is only $495. This covers both the cost of your written test and hands-on skills test. All the materials you will need to prepare for this test are included. There are also videos available that will assist you to prepare for the hands-on test section.
The manufacturers recognize the importance of this test and support it strongly. You will receive $1,200 in manufacturers' coupons after successfully passing your test.
Great news for dealers or contractors planning to test three or more employees at one time – we have a discount for you. The test price is lowered to $395 and you still receive $950 in coupons for each candidate that passes the CTI test. If you are a large dealer or contractor and we test 10 or more of your employees at one time, your test price is only $295 each, with coupons worth $ 700 for every candidate that passes the CTI tests.
The CTEF wants to continue to thank past supporters of the CTI program. For this reason, after you pay for 10 candidates to take the CTI test, every additional candidate will qualify for the top discount price of $295 with a return of $700 in coupons for every successful test candidate. We will meet your demands and get you tested. The tile industry wants you to become a Certified Tile Installer and they are willing to prove it!