NTCA Benefits Box – December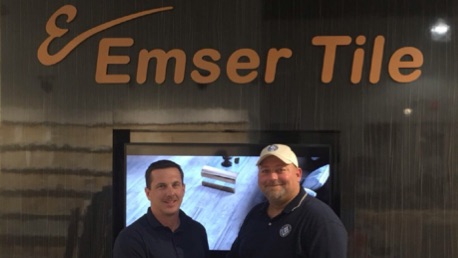 Each month, we select a specific benefit of NTCA membership and present it in detail to give you an idea of how joining NTCA can enhance and support your business.
As a year-end recap, we present the whole range of benefits – and counting – that come with NTCA. We say "and counting" because NTCA staff are constantly working to add even MORE benefits and enhancements to NTCA membership.
If you're more video oriented, visit http://www.tile-assn.com/?page =Membership to see our NTCA Membership Video, debuted in January 2016, that gives you a fast-paced view of all NTCA has to offer. That same page has board advisor Dan Welch's testimonial on how NTCA has helped his business and that of other NTCA members.
There's a whirlwind tour through the benefits membership in NTCA offers you. Want to learn more? Contact Jim Olson at [email protected] or visit the association website at www.tile-assn.com
Education

NTCA Reference Manual: A comprehensive culmination of knowledge and research and development of the Technical Committee members, ceramic tile contractors, distributors, manufacturers and others allied to the ceramic tile industry.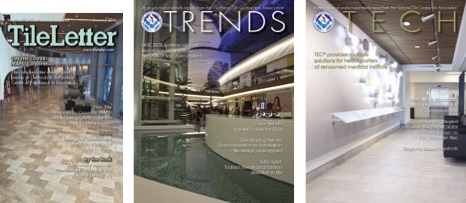 TileLetter Magazine: This publication is geared toward the contractor's business, including installation advice, new technology and products, and best business practices. Published 15 times a year – 12 monthly issues, a Coverings issue and a TRENDS and TECH issue.
TCNA Handbook – The TCNA Handbook for Ceramic, Glass and Stone Tile Installation is a guide to assist in clarifying and standardizing installation specifications for tile. Each installation recommendation, or method, requires a properly designed, constructed, and prepared substructure using materials and construction techniques that meet nationally recognized material and construction standards. All members receive a copy.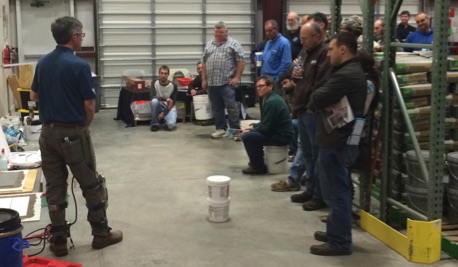 News & Views eNewsletter: Twice monthly, our News & Views eNewsletter is emailed to all members to keep you informed of all industry and association activities.
NTCA Workshops and Webinars and CTEF Educational Programs: We travel throughout the country providing free educational workshops to those in the tile industry, made possible by generous host sites. NTCA also offers free monthly online webinars presented by industry experts, easily accessible via computer at home or office.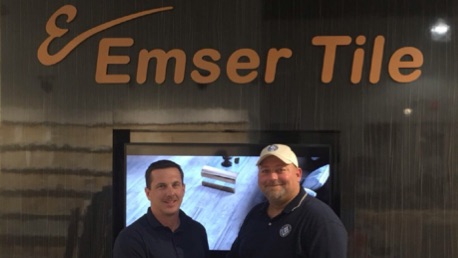 Installation Videos/Tile TV: Available on DVD, NTCA continues to pave the way in technical education with instructional videos for you and your employees. View additional "Tile Tips" and bi-monthly dedicated tile broadcasts at www.iwantmytiletv.com.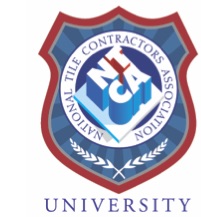 NTCA University Discount – NTCA University offers classes in Management, Marketing and Finance to bridge the gap between a successful tile job and a successful tile business. The current introductory price for NTCA Contractor Members only is $99/year which gets you full, unlimited access to all NTCAU courses for all of your employees!
Tom Ade Scholarship – The NTCA "Tom Ade" Ceramic Tile Scholarship has been established by the National Tile Contractors Association to provide educational opportunities for children or grandchildren of NTCA Contractor Members.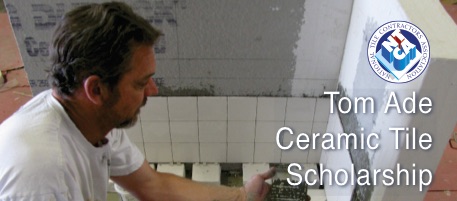 Live Technical Advice – We research your problem and answer your tough questions on a timely basis. If we don't have the answer, we find someone who does. Just email [email protected]
Networking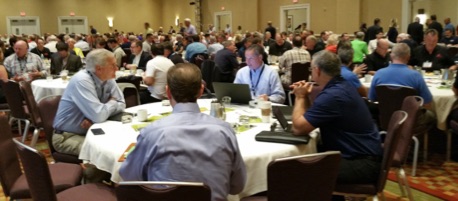 Total Solutions Plus: This annual leadership conference focuses on technical and business education. TSP brings together the industry's leading manufacturers, distributors, and contractors all under one roof for a unique experience.
NTCA Membership Directory: As a member, your listing in the directory is an indispensable tool for referrals to the very best manufacturers, distributors, contractors, architects, designers, and builders.
Working smarter
Partnering for Success Voucher Program: Our manufacturing sponsors feel so strongly about the value the NTCA provides its members that they will more than offset your investment with product vouchers – to the tune of $1,800 a year.
Marketing Program: Professional marketing tools have been designed and written to make it easy, quick and affordable for you to promote your services, whether you are focused on commercial contracts or residential customers.
NTCA Contractors Safety Program: The NTCA Contractor Safety Program is different from other safety programs because it was created to meet the specific needs of tile contractors, and is available only to NTCA members.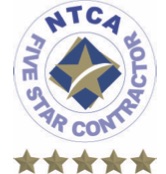 Five Star Contractor Program: Add the NTCA Five Star logo to your already strong list of credentials, heralding your high level of professionalism. Take advantage too of sneak peeks of new technologies and special Five Star Contractor summit meetings to get a leg up on the competition.
Discount for CTI Program – The Certified Tile Installer (CTI ) Program is a National Standard for Tile Installation to ensure that ceramic tile gets installed correctly the first time. NTCA members receive $50 off CTI testing.
Bid RX Prescription Program: BidRx is a secure, internet website that links members with pharmacies, manufacturers, prescribers and payers so all can make better decisions when purchasing prescription medications. Choose among pharmacies that are competing for prescription medication business and get the best price.
PartnerShip® shipping discount program: PartnerShip®, the endorsed shipping management provider of NTCA, offers shipping discounts to all NTCA members on select FedEx® services, as well as savings on less-than-truckload (LTL) freight shipments arranged through PartnerShip. Free, with no minimums required.
Property and Liability Insurance: For NTCA members only, this program covers all aspects of insurance needs for the tile contractor.

LegalShield – IDT Plans/Legal Plans: Everyone deserves affordable legal and identity theft protection.  With LegalShield on your side, you have the power to access legal and identity theft advice and services when you need them, all for one low monthly fee.