Stone – October 2016

Levantina rocks with natural stone for commercial or residences
Levantina (levantina.com), the multinational Spanish-based provider of natural stone, is supplier to the world in terms of natural stone. A recent installation of natural stone at the acclaimed annual Starlite music festival and a stunning installation of Crema Marfil Coto® in a Texas residence demonstrated the breadth of natural stone products from this company.
Starlite Marbella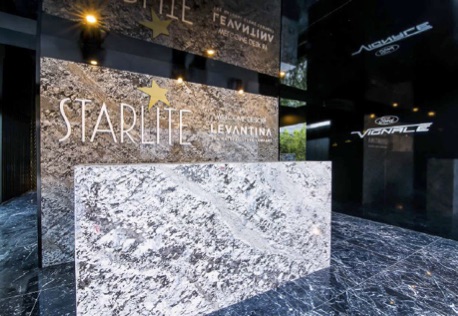 Once again, natural stone products from the company were chosen by architect Héctor Ruiz-Velázquez to embellish the Starlite Marbella (starlitemarbella.com/en/) arts festival that took place in the Nagüeles quarry in Marbella in July and August 2016. He created an astonishing mix of luxury and glamor for the VIP reception area, which houses and becomes a social entrance hall for a very exclusive audience, with granite from the Natural Stone collections from Levantina starring at the welcome desk.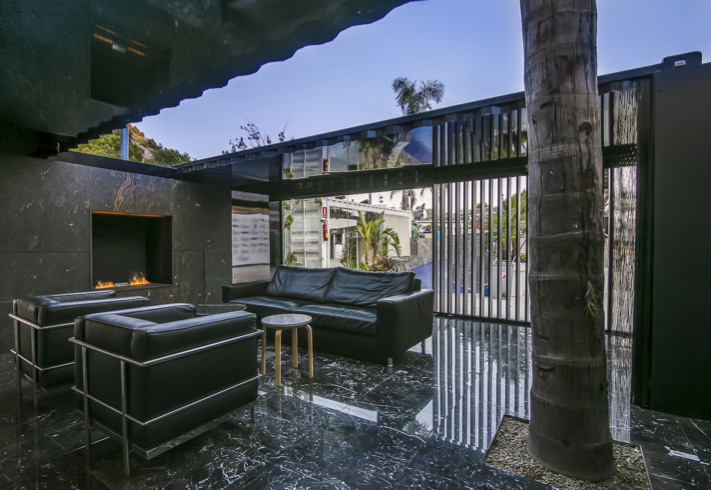 For Starlite 2015, the architect chose Levantina's Crema Marfil Coto to adorn the area at Starlight. "After last year's great experience with the Crema Marfil Coto marble, I wanted to evolve and apply stronger stone, with more personality," said Ruiz, who is the art director of all international editions of the event. "That is the reason I chose granite, unique and exclusive, to provide the welcome desk with a dramatic character."
The whole space seems extracted from the quarry, with chiseled walls and floors integrated with the natural setting with the natural setting and all architectural elements such as desk, bar and fireplace, seeming to rise out of the raw stone itself. The sensation extends from floor to ceiling, and offers a unique feeling of authenticity, exclusiveness and luxury.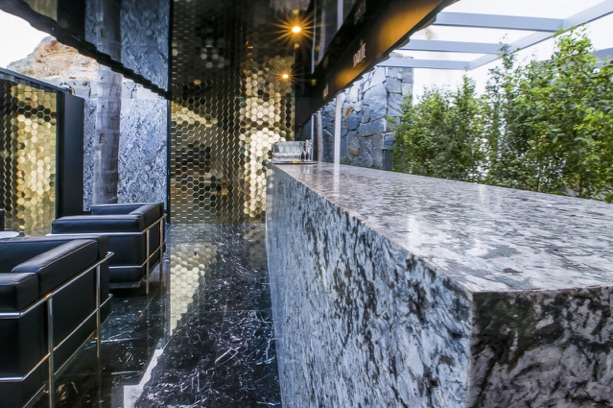 Starlite transcends a simple open-air setting for concerts. It is a meeting place, a social and cultural reference for architecture, haute cuisine, movie premieres, fashion shows, art exhibitions and exclusive parties including a Starlite Gala benefit, hosted by Antonio Banderas.
Westlake, Texas home
In July 2015, 2,500 sq. ft. of Levantina's Crema Marfil Coto was installed in a grand Westlake, Texas, residence. The homeowner wanted a grand and elegant setting for this new home, which include 18" x 18" and 24" x 24" Crema Marfil Coto tile and special cuts for the spectacular staircase crafted from slab.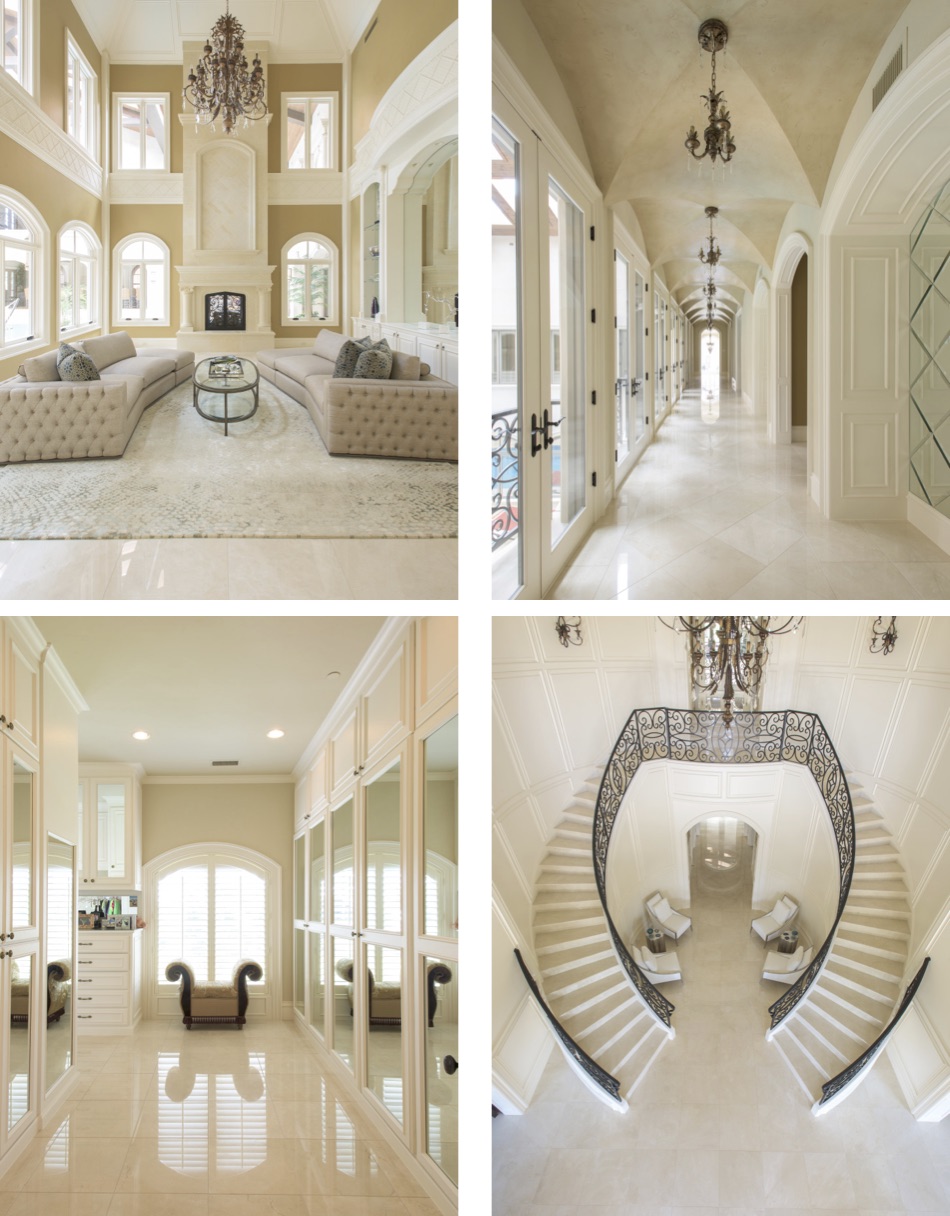 With six factories in Spain and one in Brazil, Levantina's facilities are equipped with the latest generation of technology and its production processes are subject to exhaustive checks to guarantee the highest quality of its finished materials, maintaining ISO 9001 in its facilities that the company's commitment to the continuous improvement of its manufacturing resources. Levantina presently extracts more than 2.2 million m3 a year from its quarries, including the Monte Coto quarry in Alicante, Spain, from which this internationally famous Crema Marfil is extracted.
Logistics for this project were handled out of the company's Dallas, open-to-the-public showroom. The company has U.S. locations in Dallas, Atlanta, Chicago, Austin and a new facility opening in Charlotte, N.C., this year.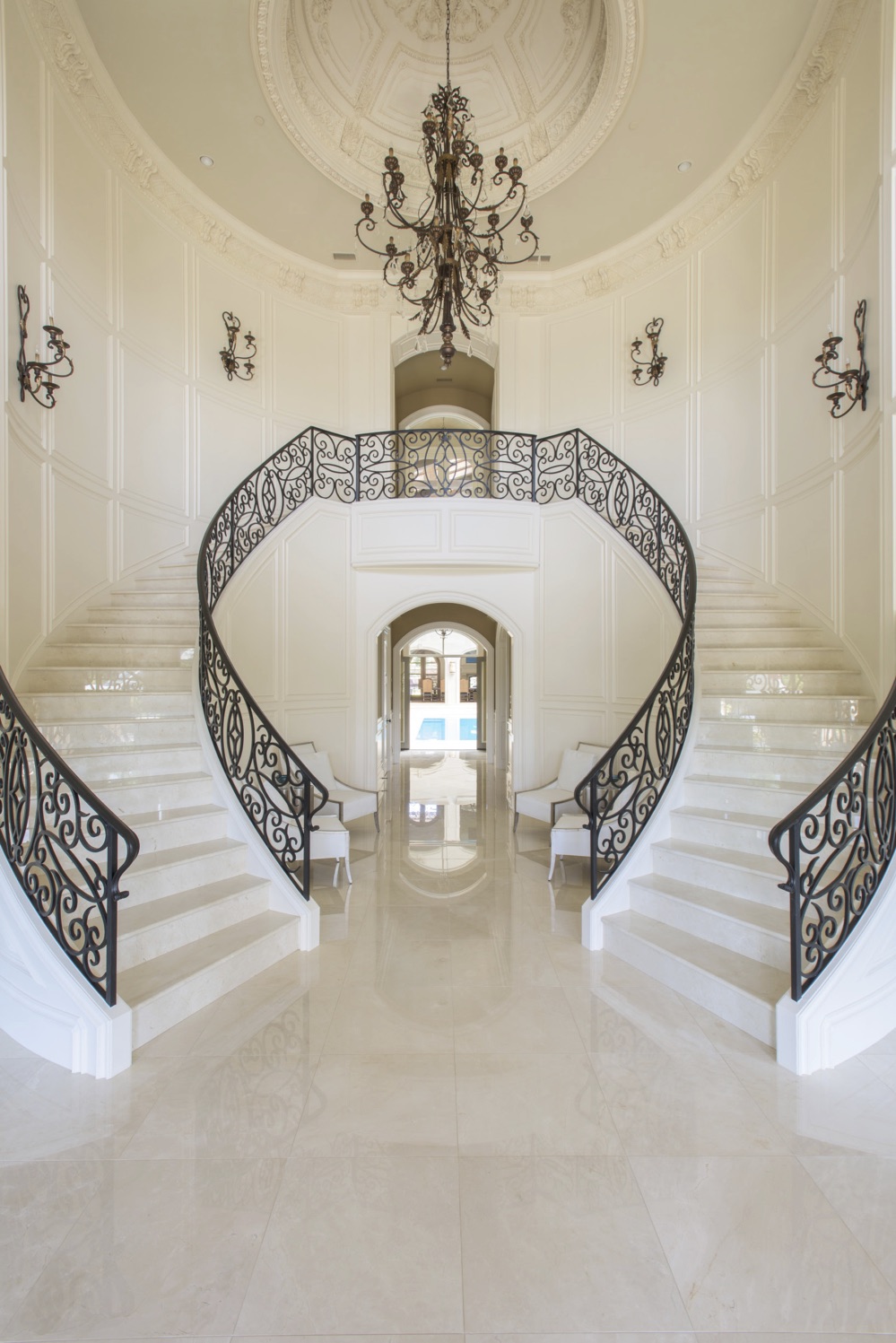 Levantina is a world leader in production, transformation and marketing of natural stone. The multinational, born in 1959, has the world's largest deposit of Crema Marfil marble, located in Alicante. Levantina has many quarries, seven factories and 25 distribution warehouses, with exports to more than 114 countries in the European Union, America, the Middle East and Asia. Levantina's portfolio includes more than 200 different materials, among which Naturamia® Collection and Techlam® stand out.