President's Letter – October 2016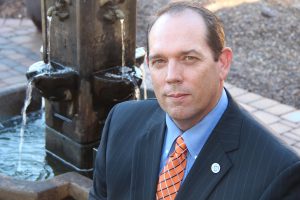 As president of the NTCA it is very gratifying to see our membership grow to almost 1,300 members – in fact it is amazing! The NTCA is the best investment I have made in my business, and I hope most of you feel that way as well.
One question I would like to pose to our contractor members is: "What would it take to get more of you to attend our annual meeting at Total Solutions Plus (TSP)?" We do not get a lot of attendance from our members. We have constantly sent out surveys and asked questions at other tradeshows trying to get more participation for this conference. In the past we have waived the registration fee, given product away and advertised in different media, trying to reach our contractor members. These have not worked very well. Our goal is to have 15-20% of our contractor members attend TSP. This would mean 150-200 contractors.
Some of the most common answers I get from contractors who do not attend are cost and timing.
In terms of cost, a lot of members think that the registration, hotel and traveling expenses are too costly. And members have also told me the time of year is bad; that earlier or later is better for them. Some contractors have told me that Coverings is a better fit.
These reasons and more are all understandable, but I would like to address some of them and give reasons why you should at least try to attend TSP one time.
The educational and leadership opportunities are second to none as pertains to tile contractors. The educational tracks are designed around the tile contracting trade, and address everything from dealing with distributors to documenting issues on job sites.
Networking with the leaders from the distributors and manufacturers of products tile contractors use every day. You get to meet the CEOs and presidents of these companies in a setting that is a lot more intimate than huge trade shows. Receptions and parties are designed that enable you to talk one-on-one with these leaders. You can make contact with them and get a heads-up on new products, and try them before they are introduced to the public. You can even share your thoughts on their products.
The time of year question is interesting. TSP is planned out 12-18 months in advance and we try to distribute the conference in an East, Central, West fashion to hit all parts of the country. The dates are such that they are not too close to Thanksgiving, but also we have to give the manufacturers time to get back from Cersaie (Italy's tile show) at the end of September.
In terms of cost, we have tried to lessen the cost by using overflow lodging at less-expensive venues similar to the Coverings model. Registration costs are put in place for a couple of reasons, to offset the speaker and food costs. Plus we believe that people need to have a little investment in their education. Attending this show is not a last-minute decision; it has to be circled as a date on your calendar.
The most important reason I attend TSP is to network and learn from other tile contractors. There have been at least two occasions where conversations with other tile contractors dealing with my business have literally saved five figures in business losses – this is not an exaggeration at all. Being at TSP saved me big money.
Lastly, as I look back on over 16 events I have attended – nine Total Solutions and seven Total Solutions Pluses – I realize that I would have never had the chance to meet so many like-minded people, mentors and benefitted so much from their knowledge. I never would have had the opportunity to grow as a person or a leader without this conference. Frankly, I don't think I would have ever had the chance to be president of our great association if I had not attended TSP.
It is worth your investment in both time and money, so do yourself a favor, make plans to attend TSP 2017 in Washington, D.C., November 4-7 at the Marriott Washington Wardman Park hotel.
Regards,
James Woelfel, NTCA President
Chairman, NTCA Technical Committee
480.829.9197
www.artcraftgmt.com