Editor's Letter – October 2016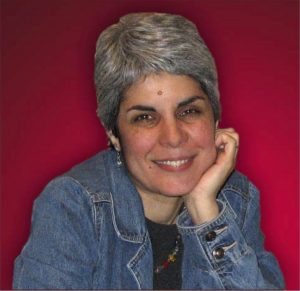 In this issue, we are beginning a new feature: NTCA Previews. You'll find it under the NTCA News section.
NTCA Previews is excerpted news from a monthly report on association activity that executive director Bart Bettiga just started issuing to directors and staff. It gives you an idea of all the things NTCA is actively working on.
This was an eye-opener for me as to the vast extent of everything NTCA is involved in, and I hope it will be for you too. NTCA has its fingers in many pies, with committees for training and education, technical, convention planning, social media, business development, NTCA Reference Manual, finance, membership, methods and standards, and a new one being developed for social media. We have regional and state ambassadors who are supporting education and proper training – as well as NTCA membership – in all 50 states. We have a Youth Leader Scholarship and trainers who are on the road bringing education to local markets, as well as a vibrant seminar program that addresses industry issues with the convenience of a computer and our developing NTCA University program as well – plus we are becoming more of an educational presence at shows that cater to different segments of the industry, such as our participation at the recent Remodeling Show | DeckExpo | JLC LIVE (R|D|J) in Baltimore. It's hard to know EVERYTHING that is going on with NTCA staff, volunteers and officers.
But NTCA Previews is meant to do just that – give you a sense of what your association is doing on a monthly basis to help you be your best in this industry, and help the industry be its best in developing training, standards and addressing issues that cause problems with installations. Check the NTCA Previews each month for ongoing news of new initiatives and updates on existing ones.
The other feature in this issue I'd like to draw your attention to is our annual Women in Tile feature.
We look at female leaders in three companies – J&R Tile, Visalia Ceramic Tile, and Soci Tile & Sink – and the positive, professional contributions they are making to our industry. Women bring a unique skill set to their roles in our industry. Combined with their expertise and success within their companies and in the betterment of the industry as a whole, the women profiled in this TileLetter issue, and in the industry at large, command respect and admiration among their peers for work well done.
God bless,
Lesley
[email protected]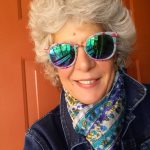 Editor for TileLetter, TileLetter Coverings, TREND and TECH publications.
Lesley Goddin has been writing and journaling since her first diary at age 11, and drawing and sketching since she could hold a pencil. Her penchant for observation led to her becoming a paid professional as a trade journalist, publicist and is editor for TileLetter. She has also written for Guideposts, Walls, Windows and Floors, Floor Covering Weekly, and Low Carb Energy.