Qualified Labor: Edwardo Martinez
Certification provides confidence; shows commitment and excellence
By Terryn Rutford, Social Structure Marketing
Edwardo Martinez and Surfaces 15, the residential remodeling/renovation and commercial company he co-founded two years ago with Greg Twarog in the Chicago area, are committed to standing out in the tile industry. Martinez discovered Ceramic Tile Education Foundation (CTEF) certification through the online Tile Geeks Facebook group and jumped right into the deep end.
Martinez, a second-generation installer who's been a tile setter practically from birth, took the Certified Tile Installer test at Coverings 2016, front and center on the Coverings stage. "I did it backwards," Martinez said, "No studying, no prep work. I filled a spot last minute. I did it to test my skill and knowledge." There is a book to study for the certification and while most people take some time to look it over, Martinez jumped at the last minute opportunity. "I was not planning on taking it, but a post on Tile Geeks by (NTCA State Director, Tennessee) Bradford Denny changed the course of history," he said.
Martinez decided to become certified, "to challenge my personal skill set. I wanted to stand out and be different from any other contractor and show commitment and excellence in my field," he said. Martinez described certification as "the next best option other than being union, in the non-union world."
The tile industry lacks a universal, national licensing regulation. Some states don't have any licensing requirements at all for tile installers. The CTEF certification provides a universal standard, recognized by the tile industry, by which tile companies can prove their merits and consumers can find reliable, skilled installers.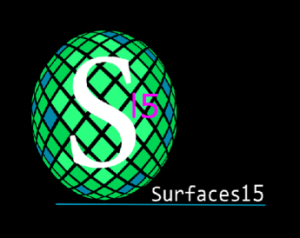 In addition to these benefits, Martinez points out, "[certification] has made making new networking relationships a lot easier." Becoming certified has also provided Martinez with more confidence in his skill set and his status  "as a true professional and industry leader." With certification in hand, Martinez has the justification for charging more for his services, because it sets him apart from the norm. According to Martinez, "By being certified, we are able to impact the labor trade in a way it has not been done before." Having grown up in the trade, Martinez has been in the industry for more than twenty years, but still finds great value in being a Certified Tile Installer. Certification is "well worth the investment and makes you a part of a whole new network," Martinez said.