NTCA University Update – September 2016
New pricing structure for NTCA members and non-members
Thank you to everyone who has been providing feedback on NTCA University. Based on that feedback, we decided to make some changes to the pricing structure of the University. We are offering introductory pricing that will include everything in the University, including the Apprenticeship Program. As we continue to develop content and build NTCA University into a premier site, we wanted to offer this pricing so that you can begin to explore and learn.
Contractor Members: $99 per company
Associate/Affiliated Members: $199 per company
Non-NTCA Members: $499 per company
All subscriptions expire on December 31, 2017*
Please make sure that your NTCA company profile information is correct, up to date, and includes names and e-mail address of all of your employees that you would like to include on your NTCA University subscription. We will then use this list from your profile to provide your employees access to the University courses.
With your subscription, you are able to watch and learn from any courses within the University, as many times as you want during your subscription. And as more courses are added in the University, you will have access to them, too.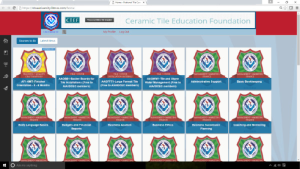 As long as you are able to log into your NTCA account, you will be able to access NTCA University from any computer, tablet, or phone so you don't need to be in the office to learn. If you want to take a course at home on your couch or while on vacation sitting at the beach, as long as you have Internet access, you can learn.
Visit the NTCA store at https://tile-assn.site-ym.com/store/default.aspx? to purchase your NTCA University subscription. Please note that if you are purchasing the subscription for your company, the primary NTCA contact for the company must be the account from which the purchase is made. We will then work with the primary contact to establish all the correct contact information for employees who will be enrolled in the University.
*If you purchase the all access subscription on the member pricing, in order to maintain your access to the site until December 31, 2017, you must also keep your membership active through 2017.
If there is a course that you would like to see available or if you are unsure of the types of courses available, please send me an e-mail at [email protected] or call me at 770-366-2566.