Industry News – September 2016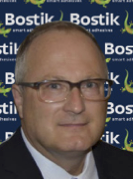 Bostik, Inc. announced that Michael Zaccardelli has joined the firm's Consumer & Construction Business Unit as sales director, North America. He will lead the Pro Distribution business in the U.S. and Canada with regional sales managers Rick Tredwell and Brian Kelly reporting to him. He and his team will also build out Bostik's long-term sales strategy to align with the company's business mission to drive double-digit growth. Zaccardelli comes to Bostik after 17 years with Knauf Insulation, holding positions of salesperson, marketing manager and ultimately national sales manager. Prior to Knauf, he brought his engineering degree to U.S. Gypsum, where he worked for 11 years.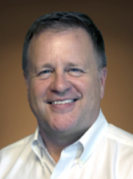 Lackmond Products, Inc. has named Russell Ayers as director of Customer Service, overseeing the company's inside sales strategies and operations for both the Lackmond Products and Lackmond Stone divisions. Ayers brings 38 years of experience working with UPS in sales, operations, marketing and strategy. He also worked directly with many large accounts on growth and efficiency strategies.
Russell and his wife, Siler, enjoy spending time with their two sons. When not working, Russell enjoys college football, camping at NASCAR races, hunting, fishing and house projects.
New Coverings management: Taffy Event Strategies
Coverings, the largest international tile and stone show in North America, has appointed Taffy Event Strategies, LLC (www.taffyeventstrategies.com) as its show management company. Taffy will be responsible for producing Coverings' exhibition and conference program. Coverings 2017 will be held April 4-7 at the Orange County Convention Center in Orlando, Fla.
Coverings is the premier international trade fair and expo dedicated exclusively to showcasing the newest in ceramic tile and natural stone. It has grown to be the most important show of its kind in the U.S., featuring 1,100 exhibitors from more than 40 countries and attracting thousands of distributors, retailers, fabricators, contractors, specifiers, architects, designers, builders, and developers.
The show is co-sponsored by Ceramics of Italy/Confindustria Ceramica, Tile Council of North America, Inc. (TCNA), Tile of Spain/the Spanish Ceramic Tile Manufacturer's Association (ASCER), the Ceramic Tile Distributors Association (CTDA), and the National Tile Contractors Association (NTCA).
Taffy, based in Arlington, Va., is a full-service trade show and management company focused on producing events that inspire audiences, create connections, and deliver results.
"We are delighted to team up with Coverings to help drive its goals and add value for the thousands of the show's exhibitors and attendees," said Jennifer Hoff, president at Taffy Event Strategies. "We are looking forward to supporting the industry as it showcases its truly remarkable tile and stone products, while also fostering business-building networking and education opportunities for today's professionals."
For more information, visit www.coverings.com.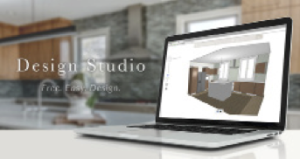 The Tile Shop launches online Design Studio
The Tile Shop, a specialty retailer of manufactured and natural stone tiles, setting and maintenance materials, and related accessories, recently introduced an integrated digital Design Studio capability in all stores and online, allowing customers to personalize and visualize how an entire room or a distinct space will look upon completion of their project. The Design Studio gives customers and sales associates a collaborative platform to create customized 3D design renderings to scale, using specific shopper room dimensions. Shoppers can choose from an extensive selection of The Tile Shop's tile and stone products, trim and grout, visualize various tile layout possibilities and select accompanying furniture and accessories, including lighting. Tile layouts of floors or walls can be changed at the click of a button. The Design Studio is available without an appointment at any of The Tile Shop's 118 store locations, or shoppers can register online at tileshop.com to use the service on a computer or mobile device. The tool's collaborative design capability means that anyone who receives a shared plan can edit it directly. Once a final design is chosen, the Design Studio also has the capability to tabulate exact product quantities needed to complete the project. Shoppers can also request a cost estimate for an individual Design Studio rendering by sending it directly to The Tile Shop showroom in their area or by submitting it online at tileshop.com, and an associate will follow up to provide a project estimate. Alternatively, they can send renderings directly to their preferred Trade Pro for an estimate.
Daltile remodels Vegas, Denver showrooms
Daltile (www.Daltile.com) has officially opened the doors on remodeled showrooms in the Denver and Las Vegas markets. Both locations celebrated with grand opening events in early August. A slab yard attached to a traditional gallery setting at both locations provides a single-source resource for local architecture and design communities.
Multifunctional workspaces, tile libraries, hospitality areas and conference rooms were remodeled with design professionals and clientele in mind.
"We wanted to create inviting spaces that inspire our customers," said Corinthia Runge, manager of gallery and showroom operations for Daltile. "Our new locations were designed by designers, for designers, making it easy to imagine what is possible in any space."
A floor-to-ceiling desert cactus mosaic mural welcomes visitors to the 5,800-sq.-ft. Las Vegas tile and stone gallery, located at 3345 W. Sunset Road, Suite G. Products are artfully displayed on floors, walls and partitions. The space includes a loose tile library and an LCD touch screen that allows customers to virtually flip through the digital catalog, view inspiration gallery images and build out designs with the tile and stone visualizer tool. A custom chandelier made with tile pieces, offers inspiration for guests. The hospitality area features a stunning diamond-matched Aqua Marine Granite backsplash and bright white Morning Frost ONE Quartz countertops. The intimate conference room showcases a striking slab tabletop.
In Denver, the 4,700-sq.-ft tile and stone showroom at 852 S. Jason St., Unit 8, features an entry area with a large stone slab desk with waterfall accent that provides a focal point for visitors to begin their journey through the space. An accompanying fireplace vignette featuring four book-matched slabs warmly welcomes visitors and showcases the striking stone slab offerings.
Dodge receives Architosh
Best of Show award
Dodge Data & Analytics' Sweets apps for Revit and AutoCAD were awarded Architosh's "BEST of SHOW" honor in the Building Information Modeling (BIM) software category at the AIA Convention earlier this year.
Dodge was recognized by the trade publication (which serves CAD and 3-D design professionals) for the elegant integration between Sweets data and the Autodesk applications Revit and AutoCAD, which enables users to bring Sweets' richly annotated products directly into their design tools at an early stage. Launched in January 2016, the Sweets app for Revit provides product integration for the 3-D design software's 400,000-strong user base, while Sweets for AutoCAD, previewed at AIA and launching later this year, offers support for 2-D design projects and will be available to millions of AutoCAD users worldwide.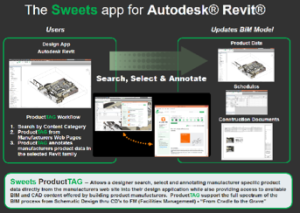 The Sweets apps are a key component of Dodge's commitment to simplify design professionals' workflow by delivering Sweets' richly annotated products right into their design tools. A number of key partner companies have already adopted the Sweets app for Revit, including Allegion, C/S Group, Sloan, Armstrong Ceilings, Excel Dryer, and Maxxon Corporation. Since AIA, other firms such as AMX by Harman, American Specialties, Inc., and Terrazzo & Marble Supply have also begun implementing the new software.