In Memoriam: Kenneth Williams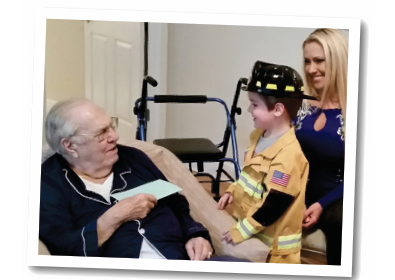 Kenneth Williams, past president of STCA, predecessor of NTCA
February 11, 1925 – June 10, 2016
Kenneth Williams passed away June 10, 2016, in a hospice facility near Atlanta, Ga. He was born February 11, 1925, in Atlanta, and attended Boys High and the Darlington School (Rome, Ga). He was a World War II veteran, serving in the Army Air Corps. Upon returning from the war, he went to the University of Georgia and graduated in just 2-1/2 years!
In 1950, he and his college roommate, Whit Sweetin, formed Williams Tile and Terrazzo, which survives today as Williams Tile and Marble. He served as a trustee on the Bricklayers #8 Board, director of the Atlanta Builders Exchange, director of TCAA, and president of the Georgia Tile and Terrazzo Contractors Association. In addition, he was president of the Southern Tile Contractors Association, the predecessor of NTCA.
Joe Tarver, NTCA executive director emeritus, recalled, "The association was a small 13-southern-states regional group at the time of Ken's presidency, going through some tough times financially and growth-wise. Ken's contributions, before, during, and after his presidency helped immensely in keeping the association afloat. Ken was a consummate professional in every respect during a period when that was not always the case. His appearance, speaking ability, business acumen, and organizational skills helped control a struggling association during some difficult times. Ken was instrumental in consulting with Forrest Attaway, Brannon Murray, and Bob Roberson – names I'm sure you are familiar with – in hiring me, working tirelessly to grow what is now NTCA, and promoting unity within a fragmented industry. Ken was a class act in every respect.
"Not only was Ken president of (STCA) before my tenure, he was also my customer while I was with Misceramic Tile during the late 50s and 60s," Tarver added. "I was an exhibitor at the association trade show during his presidency. I have fond memories of Ken, Whit Sweeten and all the Atlanta tile community. Ken's involvement with STCA and TCAA marked the beginning of serious efforts toward unity in a seriously fragmented tile industry in the U. S. at that time. He will be remembered and missed."
He was very proud of his legacy as a man, husband, father, and teacher. He is loved by those who knew him, and will be missed.