Editor's Letter – September 2016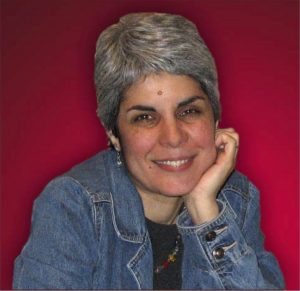 "Learning is a treasure that will follow its owner everywhere" – Chinese proverb
When I talk to my non-industry family and friends about my work, a question I often get is, "How can you write so much about TILE?" The general public sees pretty tile in a home or a store, maybe knows a little about grout, but has no idea about the details and consideration that go into a tile installation.
Indeed, when I was writing and doing publicity about carpet and floor covering for decades, even I didn't dream the tile industry was as intricate and involved as I came to learn. Coming from primarily a retail/sales perspective on floor covering, I didn't realize the precision, engineering, and technical aspects that tile (and stone) installers have to deal with every single day – not to mention the artistry and business acumen that has to come into play. I've said in this column before that it was through attending the NTCA annual conference in Charlotte, N.C. in the fall of 2002 and talking with James Woelfel, that I got insight into the passion and the level of complexity that contractors need to encompass in day-to-day operations.
Add in the constant evolution of manufacturing technology and setting material refinements and you have plenty of material for a monthly (and then some) magazine on this topic!
This month's issue is no exception. We focus intently on membranes and underlayments in this issue, from the MAPEI cover story on the company's ShowerPerfect system, to contributed pieces on crack isolation and permeation by Dean Moilanen of Noble Company, acoustical underlayments by Ryne Sternberg of Pliteq, and our By The Book feature on membrane use in a steam shower, authored by Elizabeth and Dan Lambert, Five Star Contractors from near Vail, Colorado. There's a wealth of information on the fine details of these subjects, for starters.
Then read about a recent gauged porcelain tile installation at the U.S. Tennis Association's training and development center in Orlando. Five Star Contractor David Allen Company partnered with MAPEI and European Tile Masters – with early-on assistance from Crossville – to install Fiandre 5' x 10' Marmi Maximum Premium White tiles – 3 floors up. All partners putting their heads together made this installation a huge success.
And one of our stories this month is a preview of Total Solutions Plus – the eventual evolution of that NTCA conference I attended 14 years ago. The opportunities here for education and connection with colleagues and suppliers are immense. If you are still on the fence about attending, please read Bart Bettiga's article and then go to www.ctdahome.org/tsp/2016 to register.
There are lots of opportunities to learn more about our venerable industry – that's what NTCA is all about. Whether it's workshops or webinars, educational programs, conferences, or publications, NTCA has got it all going on to help you excel in your trade and get support while doing it.
God bless,
Lesley
[email protected]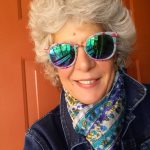 Editor for TileLetter, TileLetter Coverings, TREND and TECH publications.
Lesley Goddin has been writing and journaling since her first diary at age 11, and drawing and sketching since she could hold a pencil. Her penchant for observation led to her becoming a paid professional as a trade journalist, publicist and is editor for TileLetter. She has also written for Guideposts, Walls, Windows and Floors, Floor Covering Weekly, and Low Carb Energy.