Tech Talk – August 2016
Exterior porcelain rainscreen wall systems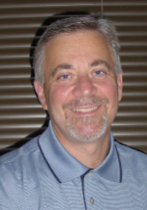 By Rich Goldberg, AIA, CSI –
Professional Consultants International LLC & PROCON Consulting Architects, Inc.
(Editor note: This is the third in a series of three articles by Rich Goldberg about exterior ventilated façades. This installment examines a case study project incorporating a ventilated porcelain rainscreen exterior wall system.)
Introduction
The first article in this series appeared in April 2016 TileLetter, and provided an overview of exterior ventilated porcelain rainscreen wall technology, including exciting new developments in porcelain panel sizes, thicknesses, and systems for precise engineering and mechanical attachment of porcelain panels to building façades. The concept of "ventilated rainscreen" walls was explained, including the benefits of ventilated wall cavities and continuous insulation to meet strict energy code requirements.
The second article appeared in June 2016 TileLetter, and explored the challenges facing the tile industry with rapid changes in tile technology and consumer demand.  To survive, we must adjust to some rather uncomfortable changes. The ancient proverb "Live by the sword, die by the sword" is certainly in vogue today as all industries are struggling to survive by making drastic changes to adjust to entire new technologies. Our design and consulting firm is no different, as we are in the process of making a challenging and complex transition to designing and engineering ventilated porcelain facades.
In this installment, we will explore a case study of the design and construction of a cutting-edge school building project. I will share with you some of the behind-the-scenes design and engineering of a typical ventilated porcelain rainscreen wall system, as well as a pictorial sequence of the project under construction.
CREC Museum Academy
Bloomfied, Conn.
The case study project is the CREC Museum Academy in Bloomfield, Conn., currently under construction. The Capital Region Education Council (CREC) Museum Academy offers education outside the traditional learning environment for 522 students in grades PreK – 5. By opening up the worlds of history, visual arts, living museums, performances and exhibition, students have a forum to develop their own curiosity about the world in which they live.
The design concept for the 75,000-sq.-ft. building follows the philosophy about fundamental changes in elementary level education. The exterior façade was designed around the ventilated rainscreen concept not only for functional reasons (ventilated cavity for ideal thermal and moisture control, energy efficiency of continuous insulation and air/moisture/vapor barrier, ease of access for maintenance), but also for conceptual reasons (expression of embracing new building technologies, curiosity of "how buildings work").
The exterior façade contains approximately 35,000 sq. ft. of porcelain panels in addition to insulated glass windows and curtain walls. The porcelain panels are mechanically attached to an aluminum sub-frame, both of which were precisely engineered by PROCON and prefabricated by manufacturer Crossville-Shackerley. The system, commercially known as the "Sureclad® System," was selected not only because of the ventilated rainscreen capabilities, but also because of the design attributes unique to this system: 1) access to remove and replace any porcelain panel, 2) flexibility for adjustment in all dimensions, and 3) properly designed components to allow for coastal wind loads, differential thermal movement and seismic activity.
Design and engineering
The fact that this wall system is completely pre-fabricated eliminates many of the typical field fabrication challenges for tile contractors. However, the trade-off is the challenge associated with complex coordination and understanding of dimensional tolerances and as-built field conditions – you simply cannot make any significant cuts to fit in the field, and the proper handling to prevent breakage due to lead times for prefabrication is critical. Another attribute of the Crossville-Shackerley Sureclad system was quick turn-around fabrication at their U.S. facility.
Figure 1 is an example of the precise design and engineering of the aluminum sub-frame for a full-scale mock-up of this project. The elevation of the framing indicates the placement and precise dimension of each component. Despite our precise design, the construction of the back-up wall (metal studs and gypsum sheathing) was out of plumb as is all too common with most field-constructed rough wall systems.
Construction sequence
Figure 2 shows the application of the air/moisture/vapor (AMV) barrier to the back-up wall sheathing. The AMV is a critical component of the continuous thermal and moisture-control function of a ventilated rainscreen wall. Even the penetrations for the aluminum support brackets fasteners through the AMV must be considered, as well as thermal breaks (green plastic isolation pads) between the aluminum brackets and the structural back-up wall. Air/moisture/vapor control is now highly regulated by building codes as well as by fire codes (NFPA 285).
Figure 3 is a view of the support bracket installation. The ease of installation of the porcelain panels is critically dependent on the layout and precision alignment of these supports.
Figure 4 shows how the windows have a sub-frame which envelope the ventilated cavity and allows the window to be flush with the porcelain panel surface. The sub-frame contains continuous flashing and waterproofing to tie in with the AMV. Windows can also be recessed using a similar metal frame or porcelain panel returns.
Figure 5 illustrates the installation of vertical T-shaped structural supports. These vertical supports serve several functions: 1) to allow attachment of the horizontal channels to which the porcelain panels are attached; 2) to transfer wind and gravity loads to the underlying structure, and most important 3) to provide adjustment of plumb and flatness alignment to underlying walls, which often exceed acceptable tolerances.
Figure 6 is a view of the installation of continuous insulation. Our firm always recommends that architects use mineral wool insulation in ventilated rainscreen wall systems. This is first and foremost because this material is completely fire safe, unlike foam insulation, despite dubious manufacturer claims for open-jointed ventilated-cavity wall systems. This material is also available with a black painted facing, so that no yellow, pink or other shiny material is exposed to view through open joints between the porcelain panels. The insulation is continuous, with the exception of thickness of the brackets and vertical T-shaped supports, which is allowed under strict energy codes.
Figure 7 is a leading edge view showing the installation of the horizontal supports for the porcelain panels. You will note that these aluminum supports are provided in a black anodized coating so that no shiny aluminum is exposed to view through open joints between the panels; this is the only exposed metal along horizontal joints. The Sureclad system design is unique in that there is only one horizontal support rail per tile panel course, compared to all other systems which 1) require two horizontal rails for each panel, and 2) once a panel is in place on a two-horizontal rail system, there is no room to lift up and remove a panel once the panel above is installed. The one-horizontal rail profile allows panels to be secured by engagement into a channel contained in the top of the horizontal rail profile, then tilted up into place and secured with a stainless steel fastener through the open joints between the panels into the lower portion of the horizontal profile to receive the panel above.
Figure 8 shows how once all of the underlying components are in place and properly aligned, the installation of the porcelain panels is incredibly simple, with very high production rates – the façade literally looks substantially complete in a matter of days! As discussed in the April 2016 article, the porcelain panel technology is advancing at a rapid pace, and we are already developing design and engineering requirements as well as handling and installation details for mechanically attached large-format porcelain tile panels similar in size (3 x 10 feet / 1 x 3 m and greater) to those currently available in large-format thin porcelain tile panels (LTPT). Anticipate the inevitable changes to the tile industry and seize the opportunities!
Richard P. Goldberg, AIA, CSI, NCARB is an architect and president of Professional Consultants International, LLC – Connecticut, and PROCON Consulting Architects, Inc.-Florida, both building design and construction consulting companies. Goldberg specializes in exterior building envelope systems, with sub-specialties in concrete, porcelain tile, natural and engineered stone, brick and concrete masonry, terrazzo, glass and waterproofing material applications.
Goldberg holds National Council of Architectural Registration Boards (NCARB) certification, and is a registered architect in the U.S. in multiple states, including Connecticut, New York, New Jersey and Florida. He is a professional member of the American Institute of Architects (AIA) and the Construction Specifications Institute (CSI). Goldberg participates in numerous tile industry standards committees, is a National Tile Contractors Association (NTCA) Recognized Industry Consultant, and received the prestigious NTCA Ring of Honor Award in 2014.