Editor's Letter – July 2016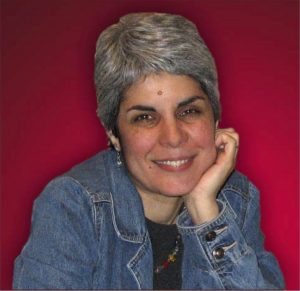 "Learning is the only thing the mind never exhausts, never fears, never regrets."
– Leonardo Da Vinci
---
On June 8, I attended a Continuing Education Program, held in Albuquerque, NM, and organized by NTCA State Director Karl Parker and a group of manufacturers. This is a follow up to the first Continuing Education Program that Parker organized, and took place in March and focused on uncoupling. If you missed the write-up, you'll find a review in the Coverings TileLetter issue.
Yesterday's eight-hour session focused on waterproofing. Though it was a little more sparsely attended than the March event, I can assure you that those who invested the time came away with a tremendous wealth of knowledge, and opportunity to meet manufacturer reps up close and personal. We also learned about the Construction Industry Division (CID), State of NM developments in re-instituting certification and licensing requirements for tile contractors (after the GS03 license was recently dropped). Representatives of the CID attended to learn about what our trade actually does – and why we contend that a plumber is not able to do a tilesetter's job of installing showers and pans. More than once they expressed how detailed and precise our trade is and what it involves. Parker himself explained that a test is in development, with support of NTCA and local manufacturing reps, for the "license to prove general knowledge and two years minimum as the lead setter." There will also be meetings to explore moving installation of the pan, water testing, and backer boards to the setter's license, versus the plumbing license.
Participating manufacturers, who gave short PowerPoint presentations followed by live demos of products, included MAPEI, USG, CUSTOM, Noble, wedi, Schluter, TEC, Blanke, ARDEX, Bostik, and LATICRETE. The demos were outstanding. With each demo, I thought, "Now THAT is a foolproof method…" and then with each NEW demo, I learned more and more about the features and benefits that each product provides.
Bottom line – in this 21st century, be assured that there are 21st century, high-tech products that have been engineered to make your life as a tile installer easier – and to ensure the end-user will have a problem-free shower. From warranted products, to system warranties that go from 5 to 10 years to the life of the installation, to those that not only cover the tile, setting materials and labor in the rare event of a failure, but that will also cover any DAMAGE resulting from that failure. These are phenomenal products. I was blown away by the level of research and development that goes into each and every one of them and the reps who are supremely versed in the needs of this industry and how their particular product can offer advantages and benefits.
As Schluter's Tim Whittington said, "Every one of these products is phenomenal, if you do it correctly." Every one of these products are great products, if you use them right. And there is a ton of choice from fabric membranes to liquid trowel-on membranes to closed cell, cement-covered foam shower system components.
There are a couple of rules of thumb. As Tim Ellison of ARDEX emphasized, "READ THE BAG." His talked centered on knowing the product and asking the manufacturer for clarification or help if you have a question – they are only too happy to send a rep to work with you to be sure your installation is problem free from the get go. If only every industry (hello, computer industry!!!!) supplied the level of support these manufacturers do.
Also, if you are an NTCA Member, take advantage of your Partnering for Success vouchers to try a new system and see how that works for the kind of jobs you do.
As editor of this publication and a faithful attendee at industry events like Coverings, Total Solutions Plus and TISE West, I am aware of the vast offerings for different product categories in this industry. But it was really interesting to see the light come on for contractors who had never heard of, or been exposed, to a particular setting material company's products as they learned about the possibilities these products held on their jobs.
Kudos to all the manufacturers who willingly played together in the same arena, revealing their products in an open forum. And also to all the competing contracting companies in the same market who came together to learn and grow and better the industry with their knowledge. And of course, thanks to Karl Parker, whose passion and intense dedication to this industry inspired him to develop this continuing education series. Next on tap? It could be grout…stay tuned for more information.
God bless,
Lesley
[email protected]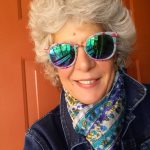 Editor for TileLetter, TileLetter Coverings, TREND and TECH publications.
Lesley Goddin has been writing and journaling since her first diary at age 11, and drawing and sketching since she could hold a pencil. Her penchant for observation led to her becoming a paid professional as a trade journalist, publicist and is editor for TileLetter. She has also written for Guideposts, Walls, Windows and Floors, Floor Covering Weekly, and Low Carb Energy.