Editor's Letter – August 2016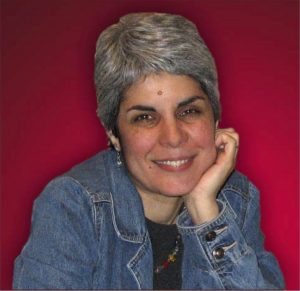 Never doubt that a small group of thoughtful, committed citizens can change the world; indeed, it's the only thing that ever has. – Margaret Mead
Individual commitment to a group effort – that is what makes a team work, a company work, a society work, a civilization work. – Vince Lombardi
Every month or so, all the NTCA staff members, together with Scott Carothers and Cathey McAlister of CTEF, come together in a phone conference to update each other on what we are working on and progress made since the last meeting.
Yesterday (June 28) was one such staff meeting. I am always amazed at all the things everyone is working on – updates and additions to our NTCA University; expansion of our on-the-road and webinar educational opportunities and private training sessions; NTCA presence at Surfaces, Coverings and A&D events; the expanded reach of the NTCA Reference Manual, which by next year will be published in Australia and Canada in addition to the U.S., with the intent of translating it to Spanish for dissemination in Mexico; more timely publishing of TileLetter and its associated publications TRENDS and TECH.
One fact that always strikes me is the update on our membership, and this is always something I want to share with our members and our readers as a testament to the strength and reach of our association. So I will do so with the latest figures here:
As assistant executive director Jim Olson (who oversees our membership activities) reported yesterday, NTCA gained 22 new members in June, largely through the efforts of our technical trainer/presenters Mark Heinlein, Robb Roderick and CTEF's Scott Carothers on the road. At the end of May 2015, NTCA had 974 members, but this year we have 1170 members. Overall this year, we are up 200 members, about 100 new members and 100 retained members.
Why is this important? The more members we have, the greater the body of knowledge, expertise, involvement and energy to influence the industry in the direction of what benefits tile installers, and the more people have a voice. And what benefits tile installers ultimately benefits the entire industry – tile and stone and all the amazingly engineered setting materials are wonderful products, but without an installer who knows which products to use for which application, the entire project can be reduced to a massive, costly failure.
I've said this before, but there are many situations in our lives where we feel relatively powerless (or we scratch our heads – witness the presidential election process this year: yowza.). But the NTCA offers a true opportunity to make a difference and to shape the future for the trade. The brilliance of NTCA members, working together, has made huge strides in methods, standards, certifications, publications and products that – when heeded – spell the difference between the unskilled and the professionals.
If you are passionate about your industry – and your own business – consider investigating what NTCA offers you. Visiting www.tile-assn.com is a great place to start.
God bless,
Lesley
[email protected]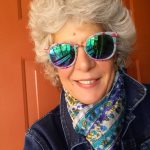 Editor for TileLetter, TileLetter Coverings, TREND and TECH publications.
Lesley Goddin has been writing and journaling since her first diary at age 11, and drawing and sketching since she could hold a pencil. Her penchant for observation led to her becoming a paid professional as a trade journalist, publicist and is editor for TileLetter. She has also written for Guideposts, Walls, Windows and Floors, Floor Covering Weekly, and Low Carb Energy.