By the Book – July 2016
Ceramics vs. Porcelain: Examining Performance, Assessing Needs of the Consumer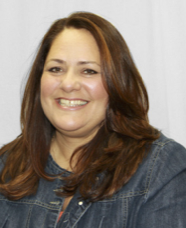 by Marianne Cox, director of marketing, Interceramic USA
In an industry where we are conditioned to believe that porcelain is far superior to ceramic, we must ask ourselves if this is a true statement. Why? Because it is not.
There is no disputing that any form of tile (ceramic or porcelain) can be manufactured poorly while others are manufactured reputably. There is also no disputing that ceramic and porcelain live on opposite ends of the price spectrum. How do we fairly compare the two? We must discard two trains of thought. First, technically speaking, we eliminate from consideration any tile that does not meet ANSI A137.1. If tile fails to meet these standards, we should never consider it for any installation (Exception: some specialty tiles where the performance parameters are not relevant, such as using Saltillo tile in some residential installations). Second, let's eliminate the thought that the goal is to make money or upgrade for sake of making money, with no thought to the needs of the homeowner.
Before we address what should be the true debate of the ceramic vs. porcelain conundrum, we should address the technical attributes of ceramic tile. ANSI A137.1 clearly defines TILE as "a ceramic surfacing unit, usually relatively thin in relation to facial area, having either a glazed or unglazed face and fired above red heat in the course of manufacture to a temperature sufficiently high to produce specific physical properties and characteristics." Porcelain is defined as a "type" of ceramic tile, and the only differentiation between the two as outlined in ANSI A137.1 states porcelain is "a ceramic tile that has a water absorption of 0.5% or less that is generally made by the pressed or extruded method…".
That's it. The only difference. All other technical attributes from breaking strength to abrasion resistance offer clarity to the performance of the tile over a period of time. Therefore, some ceramics may perform as well as or better than some porcelain without meeting the </= 0.5% water absorption criteria that separates the two. It should be clear that ceramic tile, depending on how it is manufactured, will perform at different levels, some better than others. The same can be said for porcelains as well.
Ceramic performance criteria and the needs of the consumer
Let's focus on the performance of ceramic tile. Can some ceramic tiles, manufactured by innovative companies, perform at the level of porcelain? Is it possible for some ceramics to test at or higher than porcelain for breaking strength? Yes. Is it possible for some ceramics to test at or higher than porcelain for abrasion resistance? Yes. Can some pass the freeze/thaw test? Yes. Meet or exceed threshold for DCOF? Yes. Can some ceramic tiles be installed outside? Yes! Yes!
Now, going beyond the tech talk, where does that leave us? It means we satisfy the NEEDS of the customer. Even if we break it down into residential vs. commercial, it is still not black and white.
Sure, some commercial installations may require more technologically advanced porcelains, like an unglazed through-body porcelain. However, most commercial projects do not. There are ceramic tiles offered in the U.S. with low water absorption, high breaking strength, superior scratch resistance and that can be installed outside. These ceramics will certainly hold up under the conditions found in many commercial installations.
Residentially, the NEEDS of the customer should be the primary goal. Homeowners are typically upgraded from ceramic to porcelain during the selection process. They are told that porcelain is going to outperform and outlast ceramic tiles. That's not necessarily true. Many ceramics today are produced using similar raw materials, fired at the same temperature, and use the same printing and glazing processes. Many ceramics today will perform as well and last as long as most porcelains. Many ceramics today meet the needs of the homeowner in terms of on-trend designs and durability, yet offered at an affordable price. That means they often have better designs than porcelain, perform like porcelain and last as long as porcelain. Aside from the obvious, why push a homeowner to porcelain?
For example, when choosing windows for your new home, if you are given the choice of the standard durable windows or upgrading to bullet proof glass, realistically, what would you choose for your home?
The takeaway? Find a reputable ceramic tile manufacturer that will provide you with fact-based information to support the obvious…ceramic is an option to porcelain for most of your residential and commercial projects. You'll have an opportunity to provide your customers with the beautiful product they desire, at a value. If you need advice on where to start your search, feel free to connect with me at [email protected].