Member Spotlight – March 2016 – All American Design and Construction LLC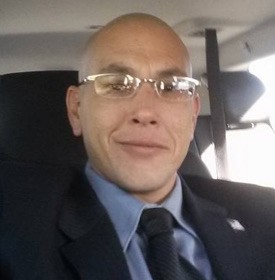 All American Design and Construction LLC

After working for different vendors for a series of years, Karl Parker reached his limit, vowing to never work for anyone else again. In 2009, he founded All American Design and Construction LLC (www.aadnc.com) in Albuquerque, N.M., targeting clients who wanted kitchen and bathroom remodels.
"My goal is to provide excellent customer service and a quality product at a reasonable price," Parker said. The attention to detail Parker invests sets his company apart – "not just in craftsmanship, but in relationships as well," he said. "I believe that quality comes from being attentive to personal relationships with my employees, clients, and distributors. I work to make sure there isn't a breakdown in communication and that we fully understand what each one of us needs from each other. "
All American Design and Construction holds a GB98 commercial general contracting license. "Throughout my experience in construction I have really fallen in love with the detailed work of kitchen and bathroom remodeling," Parker added, emphasizing that the company tends to focus on those areas even though it can perform other services.
Parker said that he doesn't shy away from difficult projects. "The bigger the problem, the messier the job, the more I'm into it," he explained. "I love a challenge. When a client has a vision of what they want, we discuss how we can make what they want happen. If we need to adjust the goals, I will discuss what options we have. I educate my clients about our capacity and what solutions would work the best for their homes. All American Design and Construction LLC reflects a lot of my personality. For one, I'm OCD! I have great attention to detail. All of my work reflects a high level of attention and care."
His perfectionism has paid off – All American Design and Construction LLC celebrated its fifth year running as an Angie's List Super Service Award recipient.
Although Parker has only been a member of NTCA for a little over a year, he already has signed on as a State Director for New Mexico. He was inspired by the values NTCA espouses. For instance, he said, "I value networking with likeminded people and believe that everyone can benefit from bouncing ideas and issues off each other. I also believe in qualified labor (Parker himself is a Certified Tile Installer) and that those in our industry should be properly trained. When providers know the dos and don'ts of the industry, our reputation as an industry grows and helps everyone. Personally, I value education, information about products and continued growth as a business owner."
Peer support is a key benefit from NTCA membership, according to Parker. "I have created new friendships, and the education that I get from other members is invaluable," he said. "Through NTCA, I have the opportunity to come out and start the Continuing Education Program. Without the leadership of NTCA and my role as the State Director, I would have a harder time uniting people in the industry."
Parker's Continuing Education Program launched earlier this month, with a focus on uncoupling membranes. "This is the first time an event like this is offered in the state of New Mexico and we look forward to having more," he said. Parker plans three to four annual workshops that will team manufacturers and distributors to present smaller-scale technical programs and hands-on demonstrations for the tile industry as a whole: inspectors, installers, sales teams, designers and more. "These are planned for neutral territory where anyone and everyone can feel comfortable showing up."
Paperface challenge produces stunning results
Pictured is the company's very first paperface mosaic installation, that was very detailed and problematic at times, according to Parker.
"We needed to find a thinset that cured a pure white since our client was in love with the color of the tile and was concerned with the hue changing," he said. "We were to follow the design and wainscot the entire bathroom. There were several issues with the framing of the walls being out of plumb and the tiles coming off the paper as they were cut. We had several areas where the tiles had to be scribed to fit and not look odd."
Parker's team spent countless hours hand setting individual 1" x 1/2" tile up the walls in tight areas. Parker and the customer were happy with the results – and working this project expanded Parker's expertise. "We learned a lot from this install, and now have a better idea about how to attack a similar project like this in the future," he said. "It certainly raised and tested our skills, and we are very happy to have been able to take this project on."