Editor's Letter – March 2016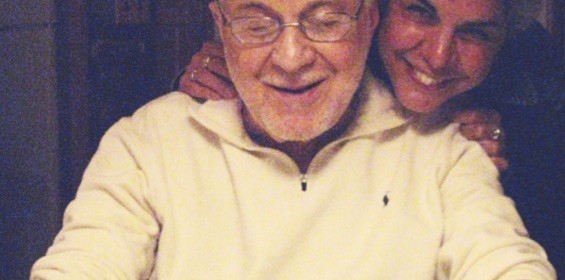 "Great things are done by a series of small things brought together."
– Vincent Van Gogh
This column comes to you courtesy of a conversation I had with Jim Harrington, Sr., of Professional Consultants International, inspired, posthumously, by my dad.
First, a little background. On January 29, immediately after Surfaces and as soon as the airports were clear from the major snowstorm that hit the Northeast the weekend of January 23, I flew from NM to NJ to be present with my dad while the pulmonary fibrosis he had battled for many years weakened him and finally claimed his life. While it was a time with him I will treasure, it was also a harrowing experience to watch his life systematically drain away, even as I navigated through the labyrinth of Medicare, hospital and nursing home care, communication with his doctors, and the gamut of emotions that resulted for my mom and me. Before I go on, I want to thank the NTCA staff and contributing writers for their immense loving patience with and support for me for those six weeks, as well as the support from many in the industry. And I want to extend apologies for delays in getting TileLetter, TRENDS and Coverings issues to you this year – I was juggling deadlines during this process and did not always hit the mark.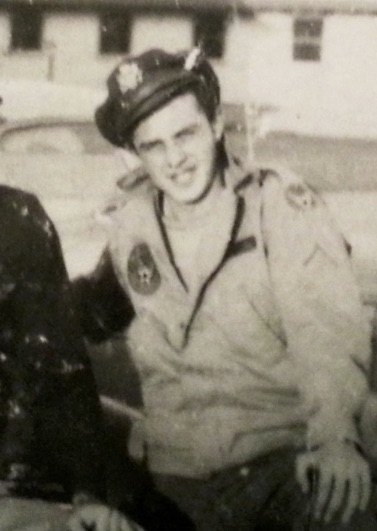 During this period, I engaged in an email exchange with Jim Harrington about our late dads, who had both served in the Army Air Corps in WW2. Both our dads provided "behind the scenes" support for the war effort – Jim's dad inspecting planes coming through Hickam Field in Honolulu and mine packing parachutes. We conversed online about how these support roles saved lives.
Jim shared about a seminar a friend had attended given by a pilot who had been shot down. This pilot had the occasion to meet the soldier who packed his parachute. "The pilot pointed out (correctly) that without the guy packing the chute doing his job correctly, he would not be here," Jim wrote, pointing out that "many of the combat vets were always willing to acknowledge the importance of every cog in the machine to the success of their mission."
And this is where this column relates to our industry, and even your business. In each situation – business and personal – everyone plays an essential part. I saw that first hand in my recent experiences at the nursing home, where LPNs and CNAs did indispensable services for my dad that ensured his safety and comfort. I saw it with friends and family: those who drove me to the nursing home when I didn't trust myself behind the wheel of a car due to lack of sleep; those who accompanied me to visit in the last days as a support; some who fed me; or put me up in their home; those who sent notes of encouragement or traveled many miles to be with my mom and me; and of course my sweetie who held down the fort at home and flew out for the funeral, and the friends who looked after our cats while he was away. I saw it during the whole funerary process as each funeral professional from the funeral home to the cemetery helped to create an honoring tribute to my dad. One of the things I feel is so much gratitude to all involved.
Your business may not be a life or death situation, but the health of your business is important. It's important for your customers' satisfaction, for your employees' financial health and that of their families, for the ongoing prosperity of the company that you may have built, run or work for. And each role is essential. Try doing without the foreman, or helper, or receptionist or designer for a day or a week and see how things fall apart.
So, this is a call for bringing gratitude more consciously into your day-to-day operations for everyone who makes up your team. Gratitude for all those who dedicate themselves to making your business run smoothly, whether they are high-profile employees or those who keep things humming behind the scenes.
Merriam-Webster defines cog as "a subordinate but integral person or part;" oftentimes the emphasis is placed on "subordinate," or being "just" a cog, but in this column, I'd like to place the emphasis on "integral." No matter who you are or what your role, you are important. Don't let anyone tell you otherwise. It couldn't get done without you. And beyond the immediate task you are accomplishing in the situation, you may have no idea of how far reaching your effects may be. Thank you for all you do.
God bless,
Lesley
[email protected]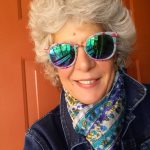 Editor for TileLetter, TileLetter Coverings, TREND and TECH publications.
Lesley Goddin has been writing and journaling since her first diary at age 11, and drawing and sketching since she could hold a pencil. Her penchant for observation led to her becoming a paid professional as a trade journalist, publicist and is editor for TileLetter. She has also written for Guideposts, Walls, Windows and Floors, Floor Covering Weekly, and Low Carb Energy.