What is the standard grout application to prevent lippage?
Question
Our house is currently under construction. The contractor applied a 1/4" grout for the 7" x 20" wood look-alike ceramic tile. We want to know the standard application of grout for this kind of tile to prevent lippage. Hope to hear from you soon. Thank you.
Answer
Grout is an important structural component of the tile installation. Grout joint size is determined by a number of factors such as the grade of the tile, variation in tile thickness, warpage (cupping or bowing) within each tile, wedging (variation in a tile's facial dimensions), installation pattern, and others. Depending on the quality and grade of the plank type tile you have described, we often see many physical variations that must be accommodated.
While design preferences and final appearance are also important considerations, the installer must factor all the variations to determine the appropriate grout joint width that will produce an installation with allowable lippage. Without personally knowing the factors of your installation, a 1/4" grout joint is not uncommon and may be the most appropriate.
– Mark Heinlein, NTCA presenter
Question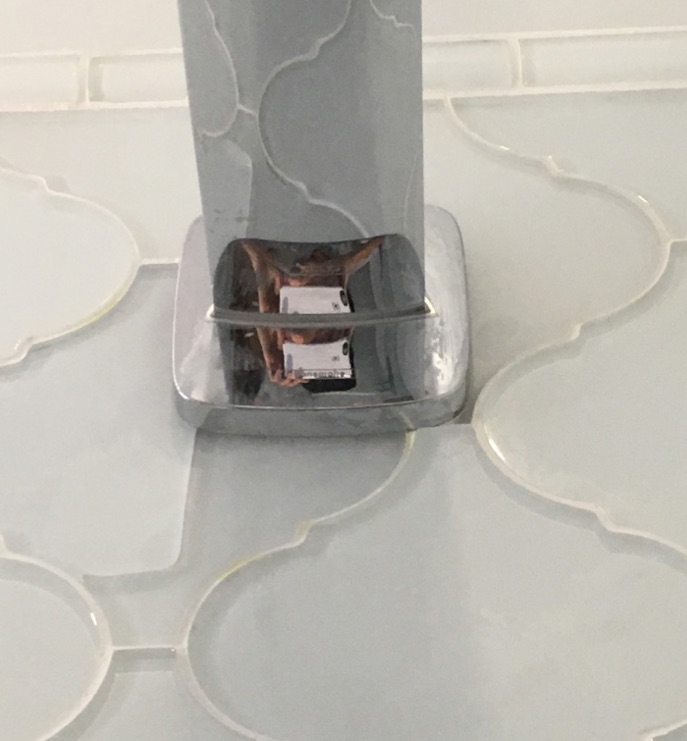 We have had a lot of difficulty with two tiles that keep breaking with our shower install. We have no choice but to cut the glass tiles because there has to be an opening for the water. We've followed all of manufacturer's suggested techniques: wet drill, drilling from the back etc. Do you have any suggestions?
Answer
Glass tile, particularly large format as these seem to be, can be extremely difficult to cut successfully. You stated that you are using wet drilling, so that leads me to believe you are using a diamond core bit (possibly 1-1/4"). You need to ensure that the hole saw is sharp (new diamonds exposed) so undue pressure is not exerted on the tile while being cut. Sharpen a diamond core bit (or diamond blade) by wet cutting several times through a very abrasive material such as an aluminum oxide rub stone or a piece of concrete cinder block. When you wet cut the tile, you need to use LOTS of water, as any heat build-up can result in failure. Also, drill very, very slowly, again to not exert undue pressure on the tile. It seems that cutting from the front AND back of the tile can usually give a successful result. Mark the tile on both sides, wet drill slowly half way through the face side of the tile and stop. Turn the tile onto its face, preferably on a towel to avoid scratching, and slowly wet drill from the back of the tile to meet the cut you previously made. This trick usually works.
One further point: many diamond core bits on the market come with a masonry type pilot bit. This bit needs to be removed for glass tile (and really any tile harder than a 4" x 4" or 6" x 6" talc body tile). Begin cutting with the core bit by holding the drill at a slight angle to the face of the tile, and with a steady hand, begin the cut. After cutting in about 1/16", start slowly rotating the drill more and more upright until you have created a completely circular kerf. You may then begin drilling perpendicular to the tile (exerting very little pressure).
You probably do not have an abundance of extra tiles, so hopefully this will work for you on the first try. If you still experience cracking of the tile, you may need to enlist the help of an abrasive waterjet cutting company. Most cities and even towns have one these days. Just mark the tile, take it to the waterjet guys, and for a nominal fee they will make your cut. This method of cutting puts almost zero pressure on the tile.
I also noticed from your photos that the tile had cracked under an installed plumbing fixture. Tub spouts usually screw into place, and it is very easy for an installer to slightly over-tighten the fixture to get a nice tight fit, resulting in cracking. It is much better with glass tile to leave the fixture one revolution loose and to use a 100% silicone sealant (caulking) between the fixture and the face of the tile.
Hope this helps, and feel free to call me with additional questions.