Editor's Letter – February 2016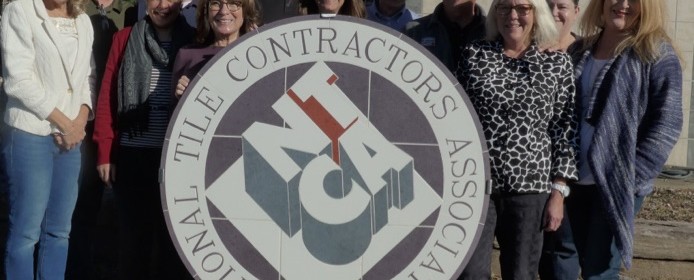 "We cannot solve our problems with the same level of thinking that created them." 
– Albert Einstein
A couple of topics for this letter.
First, I want to post this photo, taken in December 2015 at association headquarters in Jackson, Miss., of the brand new, updated NTCA logo and most of the NTCA staff and distinguished guests. The porcelain logo was created for the association by Tom Ade and Filling Marble & Tile in Egg Harbor City, N.J. It just so happened that the installation of the logo coincided with a visit of most of the staff to headquarters for year-end meetings, planning, and a holiday dinner. Shown are (l. to r.): Sandy Bettiga, Bart Bettiga, Lesley Goddin, Mark Heinlein, Mary Shaw-Olson, Jim Olson, Becky Serbin, Scott Carothers, Michael Whistler, Jill Whistler, Tricia Moss and Michelle Chapman. Missing is Lisa Murphy, NTCA accountant, and Joe Tarver, NTCA executive director emeritus.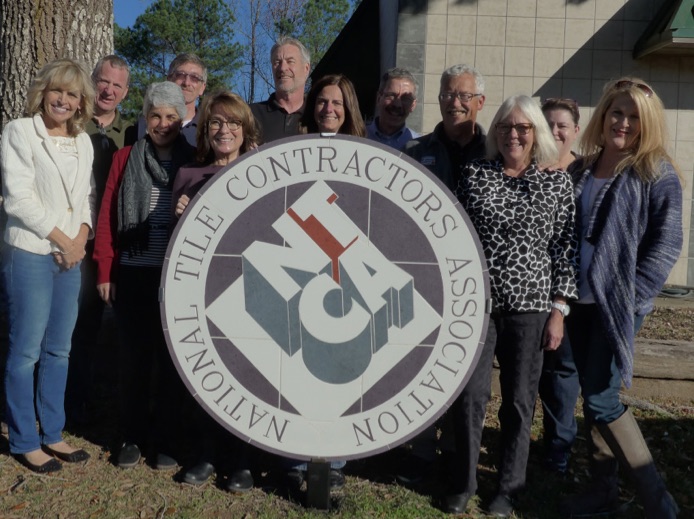 Second, I want to further the discussion, started in the December Editor Letter, about solutions to the labor shortage in the U.S.
Just this second week in January, we received a report from the Associated General Contractors of America that showed in December, construction firms added 45,000 workers, as construction unemployment continued its decline from 8.3% a year ago to the current 7.5%.
One of the telling aspects of the report, however, was this statement: "Association officials noted that most contractors remain concerned about shortages of available construction workers, noting that 70% of contractors report having a hard time finding workers. They urged federal, state and local officials to act on measures outlined in the association's Workforce Development Plan to support new career and technical education programs. In particular, they called on Congress to enact needed reforms and increase funding for the Perkins Career and Technical Education Act."
SEVENTY percent. That's huge. I don't currently have a figure for the tile industry, but I suspect it would be in a similar ballpark. Which brings us back to the December letter.
We received a lot of feedback to this letter – phone calls to Bart in the office and emails to me – thank you for reading and sharing your thoughts! Some respondents were very favorable to the idea of exploring the possibility of importing labor in the form of skilled, certified Mexican workers on a temporary basis to help alleviate some of the immediate labor shortages that are plaguing our industry; some also cited personal experience with excellent work of Mexican laborers they had worked alongside.
Others misunderstood the intent of the letter, fearing an influx of unskilled, undocumented workers, which was never part of the original discussion. But the point was made numerous times about the importance of developing U.S. resources, whether in trade schools, recruiting ex-military – goals NTCA is involved in at various levels, including our online apprentice program in development. And in fact, NTCA president James Woelfel added this comment:
"Young African-American males between the ages of 16-19 are unemployed at the rate of over 20% according to the Bureau of Labor Statistics, young women are in the same range. Here in Arizona young Navajo males are at around 70% unemployment, these numbers are staggering.
"Have we as an industry done our best to reach out to these diverse groups? I don't think so. Are we selling our own citizens short? We need to do better in outreach to the younger people in our country, no matter the ethnicity (Ed. note – And, I would add, the gender). We have plenty of opportunity in our industry to employ young Americans."
Well said, and great points. And yet I can't help thinking that while all the plans to develop U.S. resources are good ones that should definitely be pursued, this issue is that educating, training, enticing and convincing U.S. citizens to enter the field, obtain necessary training and certification and make tile setting their life's work takes a long time. Certainly, a great goal to shoot for and to attract more U.S. workers into the field from trade school paths, ex-military, inner city populations.
Yet we have an immediate need  – a NOW need – for workers. SEVENTY percent of construction contractors report a shortage. Would a program to certify skilled Mexican workers to help alleviate this situation be able to be implemented more quickly? That is anyone's guess. But it might make sense to initiate efforts on both fronts. Once any obstacles are overcome in getting these trained workers here legally, we would be working with a population that has the desire to work in this field vs. starting from square one when it comes to plans to recruit U.S. workers.
I invite continuing discussion on this topic, and let's see what arises!
Lesley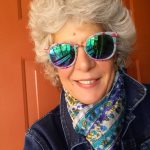 Editor for TileLetter, TileLetter Coverings, TREND and TECH publications.
Lesley Goddin has been writing and journaling since her first diary at age 11, and drawing and sketching since she could hold a pencil. Her penchant for observation led to her becoming a paid professional as a trade journalist, publicist and is editor for TileLetter. She has also written for Guideposts, Walls, Windows and Floors, Floor Covering Weekly, and Low Carb Energy.