Developing Trends – TRENDS 2016
From inspiration to installation – tile design unwrapped
How the pros at Dal-Tile cull global trends to cultivate designs for the U.S. market
By Shelly Halbert, director of Product Design, Dal-Tile Corporation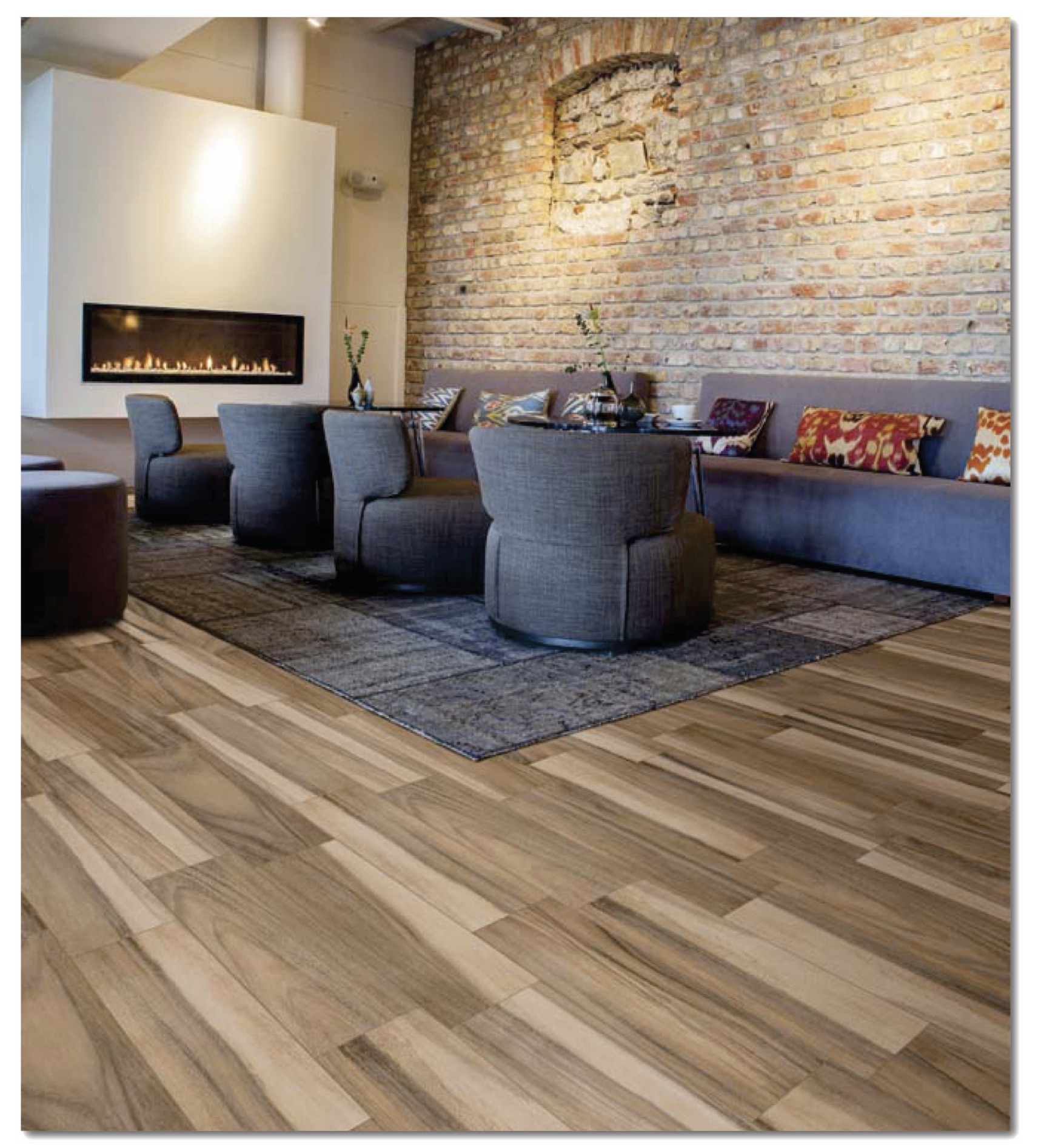 Every great design starts with an inspiration. From art, to fashion, to engineering and interior design, an end product doesn't simply appear, it comes with a story to tell.
Most people don't think too much about what the surface underfoot or on the wall would say if it could talk, but the origins might surprise you, and become the center of conversation.
At Dal-Tile, our inspiration for new tile designs can come from cosmopolitan to couture to cutting boards, as we create new collections to adorn the floors and walls of commercial and residential spaces.
Roots in the motherland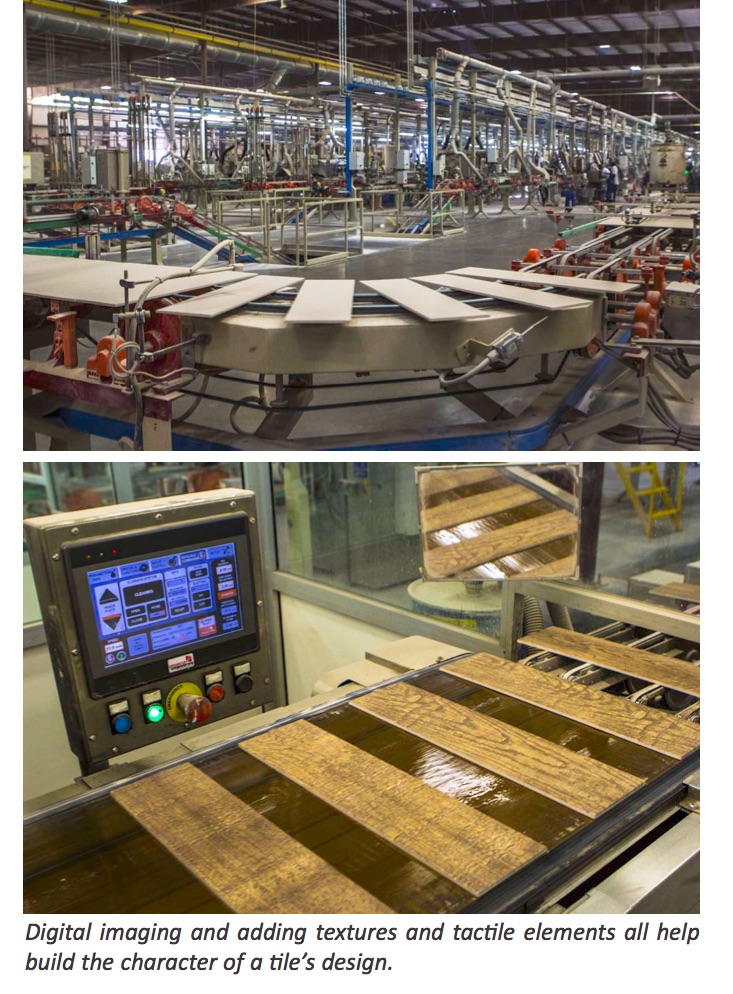 We tend to start in the motherland of tile, Italy. Our Marazzi brand was born there, and we naturally gravitate back to our roots to learn the tricks of the trade. At least twice a year, our design team visits the city of Sassuolo, the tile design and manufacturing capital of the country.
We meet not only with the Marazzi Italy team, but also local design studios that source rare European materials. They reproduce the materials as graphics for tile manufacturers, providing textures and imagery not available on a global scale. When rollers were the sole form of printing, these design studios were essential to obtaining new designs, however, with the sophistication of digital printing technology, we can now produce our own images or customize those that are sourced, resulting in an even wider array of looks available.
The largest tile show in the world, Cersaie, takes place in Italy each fall, and we take the cutting edge trends from the show back to our design boards as inspiration. Traditionally, European style has set the stage for trends, and the rest of the world followed. However, we have recently seen more European manufacturers and designers flock to the Coverings show stateside, borrowing looks from the U.S.
Dal-Tile's manufacturing facilities in China, Russia and Mexico also give us a feel for design trends in those regions, and serve as inspiration in our designs domestically.
There is a lot of inspiration that can be gleaned domestically as well. Associations, like the Color Marketing Group, set the tone for hues, and we participate both in creating the forecasts and following them through in our designs.
Back to the U.S.: local influences inspire design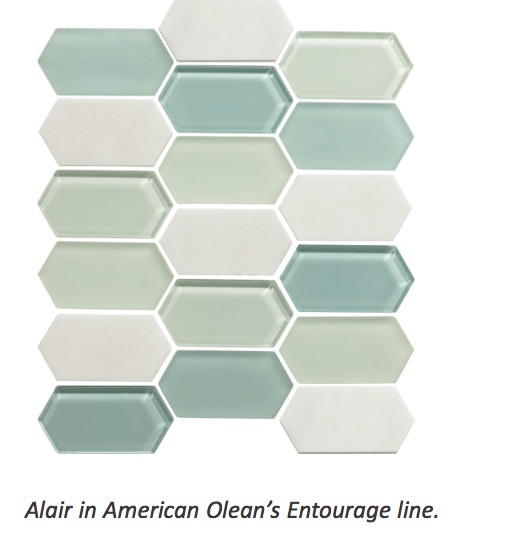 Additionally, visiting model homes and showrooms across the country gives us a feel for trends in various regions. It is interesting to see varying tastes in the Northeast, Midwest and West Coast. California is quick to adopt new trends, while the Midwest harbors late adopters. Larger format tiles and lighter colorways help beat the heat in more arid climates.
We find inspiration in the everyday as well. A beautiful cutting board inspired a member of our design team to create Daltile's Acacia Wood collection, and we recently scanned metal plates from an antique store to get a patina look for a new print.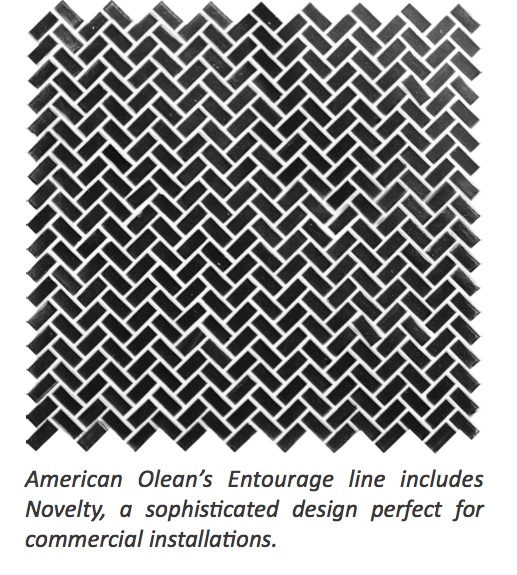 Getting technical – digitizing design
Once we find an inspirational material or image and scan it in to a digital file for printing, we still have a lot of work to do. The structure – or the material base the graphic is printed on – can be designed to have ridges, bumps and other textures, giving the design not only a visual, but tactile enhancement. Once printing is complete, the finishes and glazes can also add another element of detail to the design. A single graphic can look very different depending on the surface, and glaze you apply.
With the design layers finalized, we decide where the tile gets produced based on a variety of factors. One interesting element that determines location is the type of clay needed to create the tile. Dal-Tile's manufacturing facilities in Alabama source clay locally, and the material there is very different from what you find underfoot in Texas. Size is also a factor. We're excited to open a new manufacturing facility in Dickson, Tenn., this year, that in the future will produce tiles as large as 72 inches.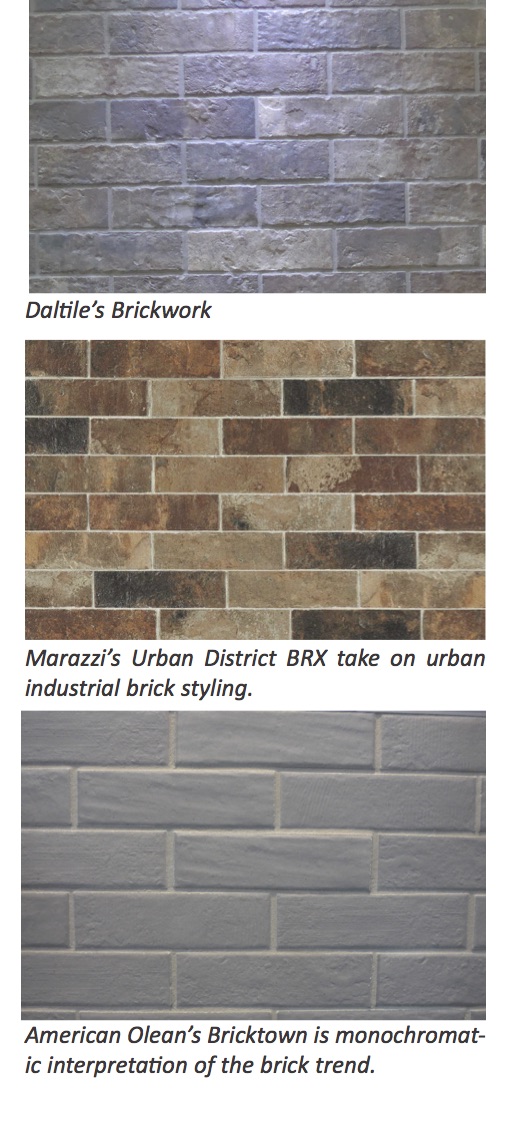 Then comes branding and selling the product. With four strong brands in the Dal-Tile family (Daltile, American Olean, Marazzi and Ragno), it is hard to play favorites. Luckily we don't have to. Each brand has a unique personality. For example, if the design is bold and very trend forward, Marazzi is a natural choice, whereas a more sophisticated, monochromatic design works well for American Olean's commercial applications.
A great example of this is our new brick-look collections for Daltile, Marazzi and American Olean. They each reflect the trend, while showing a unique variation of it. American Olean's Bricktown is monochromatic, Daltile's Brickwork is versatile and classic, and Marazzi's Urban District BRX is a striking variation of urban industrial.
Inspiration is limitless and the tile industry has a lot of new trends coming down the pipeline.
We're seeing larger, and larger format tiles being manufactured domestically, while at the same time smaller formats and unique shapes are taking hold. Popular rectangle and subway tile will see competition from classic squares, hexagons and abstract shapes. As with fashion, a lot of bygone era looks are coming to the forefront.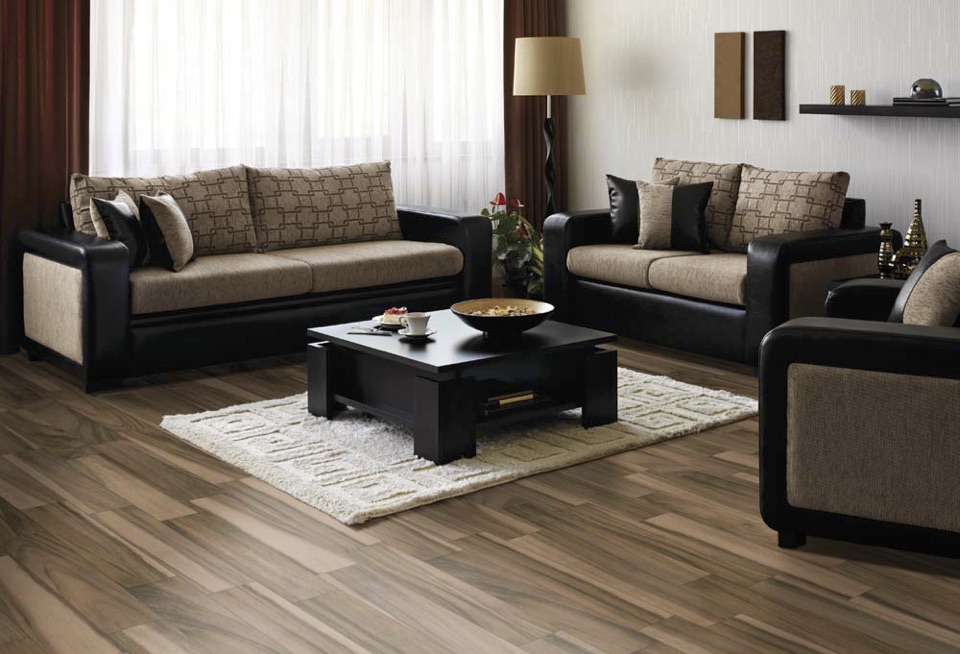 One thing is for certain; tile will always have a tale to tell.
Shelly Halbert is director of Product Design for the Dal-Tile Corporation, the largest North American manufacturer of ceramic tile and natural stone products. Halbert, who earned her degree in Interior Design from University of Louisiana, began her career in the tile industry when she started with Marazzi 19 years ago. Before becoming a product designer, she worked in sales and managed showroom room design for the Italian inspired company. As product designer, Halbert believes in rolling up her sleeves and being hands-on with the products she develops. From the shape to color, she loves being involved in every aspect of her products.