Coverings Industry Ambassador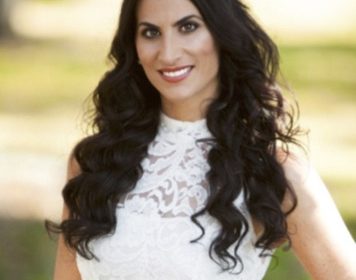 Welcome to the show!
By Alena Capra, CKD, CBD
I'm so excited to be working with Coverings as its Industry Ambassador again this year. Last year's show in Orlando was a great one, and I'm looking forward to Coverings 2016 in Chicago this April.
I love Chicago – it's such an amazing city, with great design resources, and beautiful architecture. As a designer, visiting there is always such a huge source of inspiration for me, and I often get a chance to source many of my materials at the Merchandise Mart, one of my favorite design centers in the country. Prior to the show, I will be traveling to speak to groups of designers and architects in the Chicago area, about all of the upcoming tile trends they will see at Coverings in April.
This year's show is extra special for me, since I am also going to be participating in the Installation & Design Showcase (IDS). Years ago, I was part of the very first IDS, and it's exciting to get a chance to be part of it once again. It's an added bonus to be paired with the same amazing team of installers – Artcraft Granite, Marble & Tile Co. We'll create a boutique store setting with Ceramics of Italy tiles and MAPEI materials! I can't wait to see all of the participating designers' and installers' creations come to life at the show! Besides my vignette, other teams include: Susan El-Naggar from Healing Environments, partnering with Trostrud Mosaic & Tile Co., to create a spa lobby with Crossville tile and MAPEI setting materials; FGM's Raegan Porter partnering with Welch Tile & Marble on a bar/lounge project using StonePeak tile and H.B. Fuller setting materials; and Sharon Exley from Architecture is Fun, working along with Grazzini Brothers using Florim tile and LATICRETE setting materials to design and craft a hotel lobby setting. Read more from these IDS designers in the Q&A in this issue.
I also can't wait to see all of the new tile introductions, which always get me thinking ahead about how I can incorporate them into many of my future design projects. There are so many great tile trends to look forward to seeing this year at Coverings, as well as numerous educational seminars to get your CEUs, and a host of networking opportunities; I am hoping to see you all there! You don't want to miss it!