Business Tip – February 2016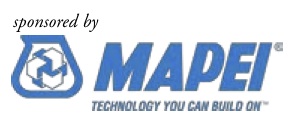 The power of a single thought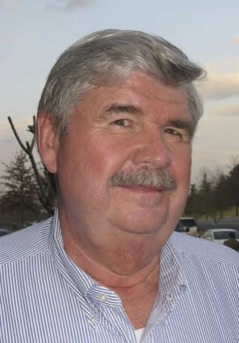 By Steve Rausch
It's Saturday morning and I'm wondering: Can a single thought begin a snowball of momentum for yourself, your family, and co-workers? And is the timing of that thought key?
I'll explain in a minute but first let me tell you two stories of senior marketing professionals who were given news about a recent re-organization. Neither was surprised that there was a re-org at this company, or that their role could be impacted.
The first was told her role would be eliminated. After the shock wore off, she decided to leave with the same integrity and positive outlook that she had demonstrated during her 30 years with the organization. She thanked the CMO and others who had been part of her journey. She committed to transitioning her work at the highest level of excellence and for the highest good of the company. She tucked in a trip to Hawaii for good health and continued to be available even after her official time had ended.
So what happened? She was immediately sought after to sit on boards, and when her former company threw an incredible party to celebrate her and her life-long contributions, she realized her relationships and reputation remained as stellar as when she was an employee. This was  a great asset for her next career phase, and held relief and enthusiasm for the team that stayed behind. They will not hesitate to reach out to her in the future for business opportunities because of how she exited. Her enthusiasm must have sent a tsunami of positive outlook to the team, much like a departing employee who is disgruntled sends a flood of negative outlook to those remaining.
Those of us living in Georgia just saw another example of this power when Coach Mark Richt of the University of Georgia Football team was released recently. Coach handled the transition in a positive and powerful way, praising the university, the football program, and even expressing understanding of the reasoning behind the decision yet disagreeing (obviously) with that decision. Coach Richt was picked up within a few days by another major university – University of Miami – and will, I'm certain, continue to provide young men with a positive and inspirational role model.
The second story also comes from that same corporate re-organization we discussed earlier. I had previously spoken to another marketing manager in another country of this company and he had shared his concern of the re-org. He had deep expertise in his field but he said he had trained up some of the finest professionals so if he was de-employed the business would be in excellent shape. I spoke with him six weeks later and the joy in his voice was so intense I nearly choked up. He wasn't de-employed. He was given more responsibility and easier international travel. He said he was so happy that on Monday morning he woke up at 4 a.m. to get to the office by 5 a.m. because he was so excited to start his day! And this is a 30-year veteran with the company! No doubt, that enthusiasm was a contagious influence!
I was floored when I realized that I had uncovered what seemed to be a critical business principle – that smart people actually set up the reality of outcomes for themselves even if they don't choose the situations in which they find themselves. And this wasn't being a Pollyanna. I'm just an outside observer – a vendor – watching this unfold. No one was aware of or trying to impress me.
So I started to wonder, is there a critical moment in time when these people chose to be positive, optimistic and take the high road?  We all know plenty of situations, work and personal, of people who receive "negative" news and then let that news destroy their next phase in life, almost to a self-fulfilling prophecy.
I am certainly not a psychologist, but I came across a recent article that might explain the "how to" behind the positive response to build amazing life momentum. The article notes that there it is scientifically proven that the thoughts one holds in mind before going to sleep profoundly impacts one's attitude and energy the next day. Positive, grateful thoughts prepare an individual to have a positive, energetic, day full of gratitude; worry thoughts wind up producing more worry upon awakening.
Now the people in the reorganizations mentioned above probably established their outlook early or over their entire life. But for those of us who worry or wonder whether or not to take the high road, perhaps this little exercise of controlling the single last thought before we go to sleep at night might tap us into the momentum that positive outlook brings! I certainly don't see any downside of focusing on this and it seems to me the "upside" could be incredible. Let's all try this starting today.
Steve Rausch has been involved in the tile and flooring business for over 30 years and is currently an industry consultant specializing in sales, marketing, and interpreting technical issues in understandable terms. You can contact Steve at [email protected] or 404-281-2218.