Tech Talk – January 2016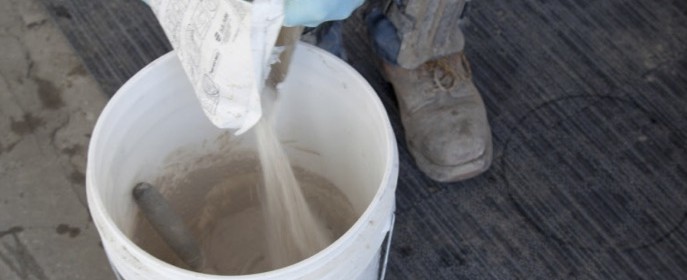 Selecting the right grout for the job
By Tom Domenici, TEC Western Technical Manager, H.B. Fuller Construction Products
It's easy for contractors to get lost in the sea of grout product offerings. While grout color is crucial to design, grout type is integral to tile installation performance and longevity. Using the proper grout for a job helps ensure a successful tile installation – it's only a matter of learning what grouts work best for specific applications.
Cement grouts: sanded or unsanded? 
Cement grout, which is made of cementitious powder, is easy to work with and is traditionally valued by contractors. Cement grout is mixed with water, and is then slaked and remixed before application. This allows the water, portland cement and other ingredients to react properly for a successful installation. Cement grout can be either sanded or unsanded.
Unsanded cement grout is designed specifically for grouting small joints up to 1/8" wide. Unsanded grout is often used on walls, tub enclosures and countertops. It also can be used for grouting marble and other natural stone floor, where sanded grouts could scratch delicate tile surfaces. Unsanded cement grout should not be used on grout joints greater than 1/8" in width as it may shrink or crack.
Sanded cement grout can be used for grout joints 1/8" wide and larger. Sanded grout is primarily used for floor tile applications or for walls and countertops with wider joints. Sanded grout should not be used on certain tile surfaces, including sensitive glazed ceramic tile, glass, marble, stone and agglomerate tile as it can scratch, stain or damage the tile surface. Follow tile manufacturer recommendations or test a small area prior to use to determine its suitability.
Ready-to-use grouts 
Ready-to- use grouts can provide a crack/shrink/stain-resistant grout solution for time-sensitive installations. Premixed grouts are often used in both interior and exterior environments. Unlike cement grout, ready-to-use grout doesn't require mixing with water. The pail can be simply opened and the grout applied – saving mixing time. In addition to time-saving benefits, another advantage of ready-to-use grout is that unused portion of the product can be sealed in the container and can be reused later for touchups or other jobs.
Epoxy grouts
Made of epoxy resins, epoxy grout is extremely durable and virtually stain proof. It is ideal for environments that are exposed to harsh conditions or chemicals – such as commercial kitchens and restaurants. However, epoxy grout may be difficult to work with during installation.
Whether it's cement, ready-to-use, or epoxy grout, taking the time to properly select a grout suitable for a specific job is critical to a successful installation.
The TEC® brand is offered by H.B. Fuller Construction Products Inc. – a leading provider of technologically advanced construction materials and solutions to the commercial, industrial and residential construction industry. Headquartered in Aurora, Illinois, the company's recognized and trusted brands – TEC®, CHAPCO®, Grout Boost®, ProSpec®, Foster®, and others – are available through an extensive network of distributors and dealers, as well as home improvement retailers. For more information, visit www.hbfuller-cp.com.