By the Book – September 2015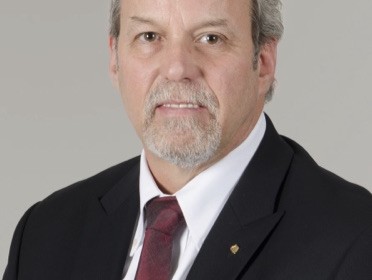 New classifications added to the 2015 TCNA Handbook to identify submerged installations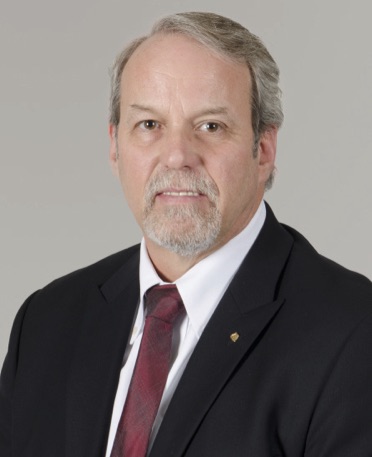 By Jim Whitfield FCSI, LEED AP; MAPEI manager of Technical Services
In 2011, the TCNA (Tile Council of North America) Handbook Committee replaced the wet area classifications in the Wall Tiling Installation Guide with new, more specific Environmental Classifications.
Previously, the TCNA Handbook for Ceramic, Glass and Stone Tile Installation only classified methods as suitable for dry, limited water exposure, or wet conditions. The classifications introduced in 2011 and still in use are: Res1 and Com1 (dry conditions), Res2 and Com2 (limited water exposure), Res3 and Com3 (wet conditions), Res4 and Com4 (high humidity, heavy moisture), Res5 and Com5 (high temperature), and Res6 and Com6 (exterior).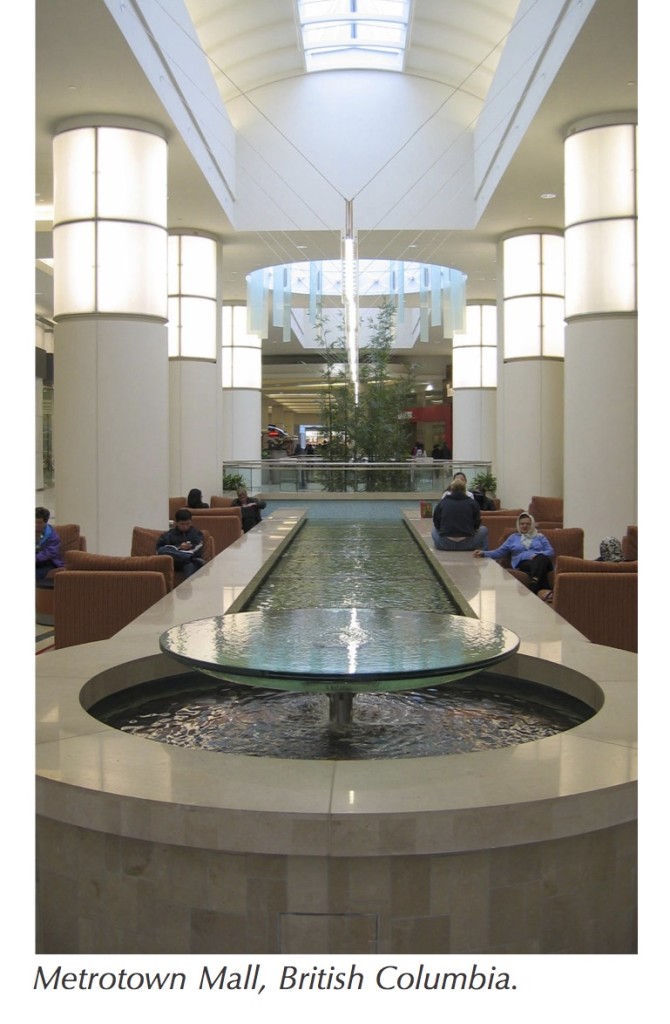 This revision, formulated by the TCNA Backer Board Subcommittee, added clarity to the TCNA Handbook by better defining the conditions that each installation method can be expected to withstand, particularly with respect to heat and moisture exposure. With the 2011 revision, a design professional could more easily select a TCNA method for residential and commercial construction to accommodate the expected conditions.
In 2015, the classifications Res7 and Com7 – for submerged conditions – were added to further improve the Handbook's Environmental Exposure Classification system. As one  would expect, the new Res7 and Com7 classifications were added to the three Handbook pool methods: P601MB-15, P601TB-15, and P602. In making this addition, the classifications already attached to these methods (Res3, Res4, Res6, Com3, Com4, and Com6) were not removed, as Handbook methods often have multiple classifications to denote the various expected conditions. For example, an indoor enclosed pool with a tiled deck is subjected to high humidity and heavy moisture, consistent with the Res4 and Com4 Classifications. Similarly, many pools are exterior, making the Res6 and Com6 classifications applicable.
When you see Res7 or Com7
A main consideration for submerged installations is product selection, as not all mortars, grouts, tile, etc., are suitable. Mortar manufacturers typically recommend thinset mortars meeting ANSI A118.15 or ISO C2S2, as listed in the Handbook pool methods.
For ceramic tile, the ANSI A137.1 standard for ceramic tiles says that, when using sheet-mounted tile, only certain types of sheet-mounted tiles are suitable for use in pools and other Res7 and Com7 areas. Specifically, it says, "Tile manufacturers must specify whether back-mounted or edge-mounted tile assemblies are suitable for installation in swimming pools, on exteriors and/or in wet areas. Back-mounted tile with paper on the back side shall not be installed in wet areas."
In communicating whether or not a particular line of mounted mosaics may be used in pools, some manufacturers differentiate between the waterline and the area below the waterline, and allow some sheet mounted tiles to be used at the waterline, but not below.
There is no restriction in ANSI A137.1 regarding the use of unmounted ceramic tiles in submerged installations.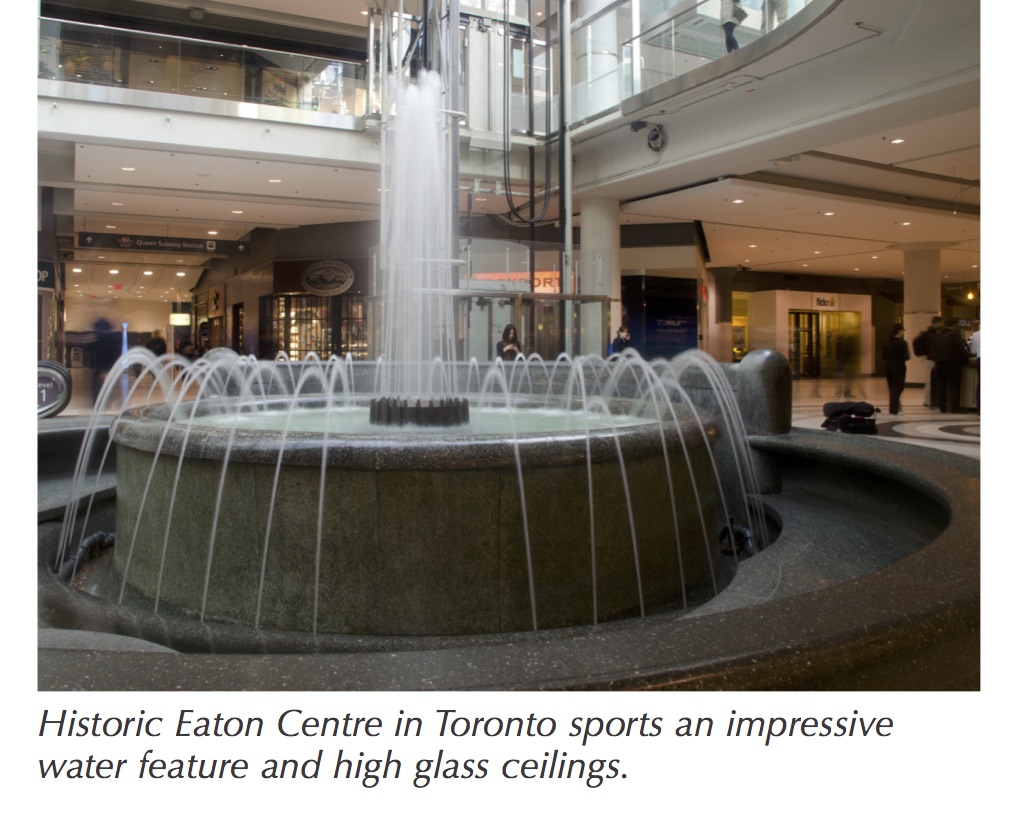 For glass tiles, in order for a tile to meet the A137.2 glass tile standard, it must achieve a minimum bond strength of 100 PSI after a week of submersion. This is because achieving good bond, especially in wet conditions, is more challenging for glass tile than for ceramic. According to the standard, the test method for evaluating shear bond strength of glass tile "provides a means of determining whether or not a glass tile or mounted glass tile assembly can be bonded with adequate strength in dry and submerged conditions." So, when glass tile is to be used in a Res7 or Com7 area, it's important to verify that the glass tile meets A137.2. Additionally, the glass tile standard states that, for glass tiles mounted onto sheets, face-mounted sheets are recommended for submerged applications because "face-mounting of mosaics to a sheet allows bonding to the back of the tile without interference from any mesh, glue, or other material used with back-mounted or edge-mounted mosaics," (A137.2 Section 5.2.2.1.10.1).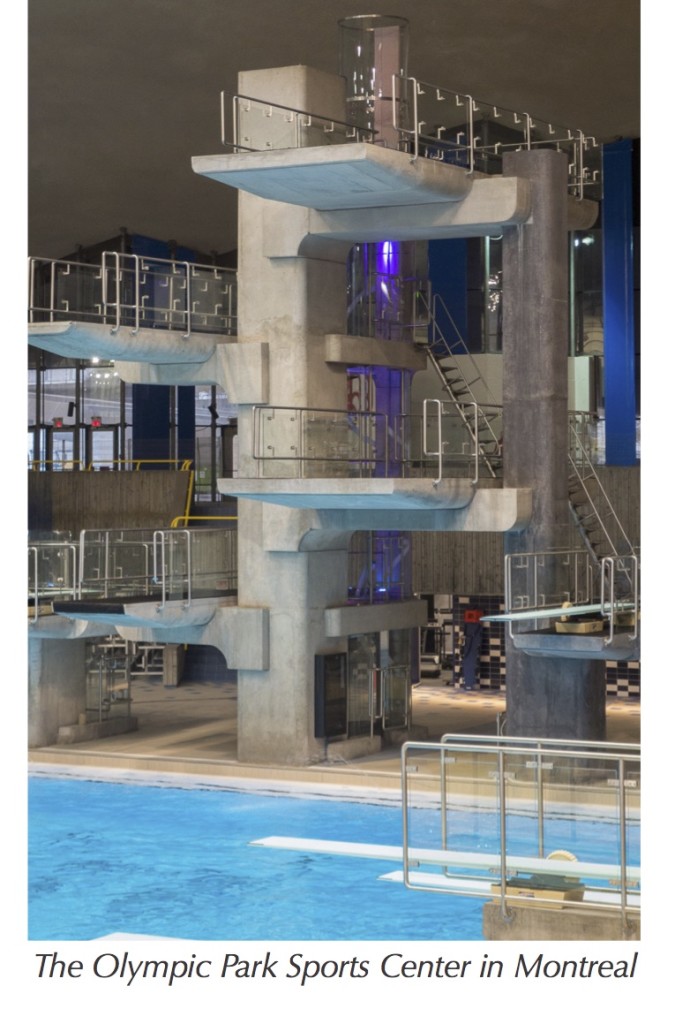 These references to tile suitability for submerged areas – in the ceramic tile and glass tile standards – highlight the importance of careful product selection when following a Handbook installation method that carries the Res7 or Com7 designation. In improving the specificity of the Environmental Exposure Classifications by adding a means of designating installations that will be submerged, the Handbook Committee has succeeded in improving product selection guidance for design professionals, distributors, contractors and others involved in the specification and product selection processes.
Jim Whitfield FCSI, LEED AP is the manager of Technical Services at MAPEI. MAPEI has been actively involved with the CTEF, contributing to study materials, hosting certifications at its locations and sponsoring at the Signature level. Whitfield is actively involved in the tile industry standards as vice president of the MMSA (Materials, Methods and Standards Assoc.), and a member of both the TCNA Handbook Committee and the NTCA Technical Committee.