Tools and accessories – TECH 2015


Every contractor knows that it would be nearly impossible to complete a successful tile or stone installation without the right tools and accessories. And sometimes just the right gadget spells the difference between a burdensome chore and a job that's a breeze. This is such a wide category that it's hard to specify a single trend, so we simply presented a range of new products for you to peruse on the following pages.  – Lesley Goddin
CONTRACTOR PERSPECTIVE:
TUNING SYSTEMS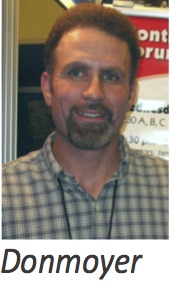 Tuning or lippage-control systems are huge in this day and age, with the flood of large-format tiles and thin tiles on the market. The main issue with the large-format tile is bowing or warpage that occurs in the tile body as it is fired. Normally this warpage occurs in the center of the tile. 
We have the wood-like porcelain tiles going in everywhere, floors, walls, etc. Some are flat, most are not. The only way to combat this warping in the tile is to use a tuning system. Even if a floor is perfectly flat with mud, using warped tiles on the floor in an offset pattern will cause undesirable lippage. Normally, from what we have seen, many people have no clue what lippage is until they have it in their installation. So sometimes we incorporate this system into the installation whether the customer wants to pay for it or not. Using the Mechanical Lippage Tuning (MLT) system on my dime vs. tearing out the whole installation is sometimes the choice we have to make as installers. Large-format tiles in this industry have caused us installers a lot of headaches. The tuning systems are a tool you need to have in your arsenal to be successful in this industry.  
Mick Volponi was the man to see the need for such a system. He invented the Tuscan Leveling System (TLS), which is now owned by Pearl Abrasives. While still part owner of the TLS, he went on to invent the MLT. The systems help tune the tiles at the joints – it's a misconception to think they level them. Some systems use a gun to tighten and remove the straps and some use wedges. In all other aspects of tile installation, there are many choices. 
I had an installation recently where we put in 500 sq. ft. of 20" tile, 1/2" thick. Due to the settling of the floor, there was some lippage that was within industry standard. The problem was that the tile had a sharp edge and the customer kept dragging her bare feet across the joints. Plus the grout was not flush to the top of the joint, so the customer was not happy. We are in the business of making customers happy, so we tore out 80% of the installation down to the subfloor, and put in the same tile with the MLT. It eliminated the lippage and did not allow the tiles to sink.  
I think of Mick Volponi as a great innovator in the tile industry. As a tile setter he saw the need for such a product and even improved the one he invented. This tool makes it possible to install large-format tiles without lippage.  
Jon Donmoyer
JD Tile, Annville, Pa.
www.jondontile.com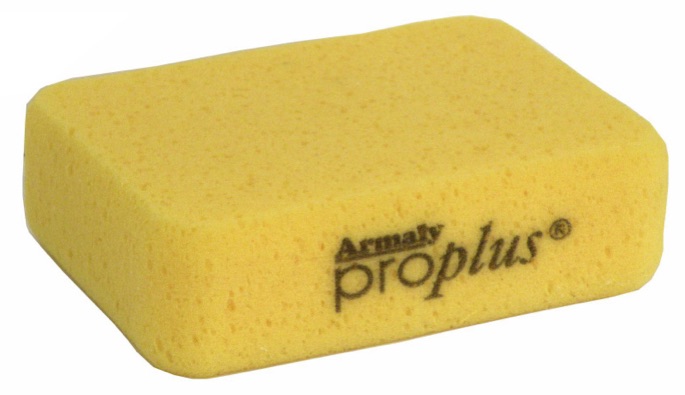 Armaly ProPlus HD Series Polyester Sponges are made with polyester resin. They are formulated to work like a natural ocean sponge, and are extremely strong and durable. All Armaly ProPlus HD sponges are reticulated, a post-production process that removes the cell windows to allow the sponges to wipe up dirt, paste, and dust and then rinse clean. Armaly ProPlus HD sponges won't streak, color bleed or shred. They hold up when used with harsh chemicals like TSP, solvents or chlorinated cleansers. Armaly ProPlus HD sponges are designed for functionality: wiping cleaner; rising faster; for long-lasting performance. Armaly ProPlus sponges help put the finishing touch on any tiling job. www.ArmalyBrands.com
Barracuda Brackets offer the Toilet Flange Tile Guide, a square guide that fits aro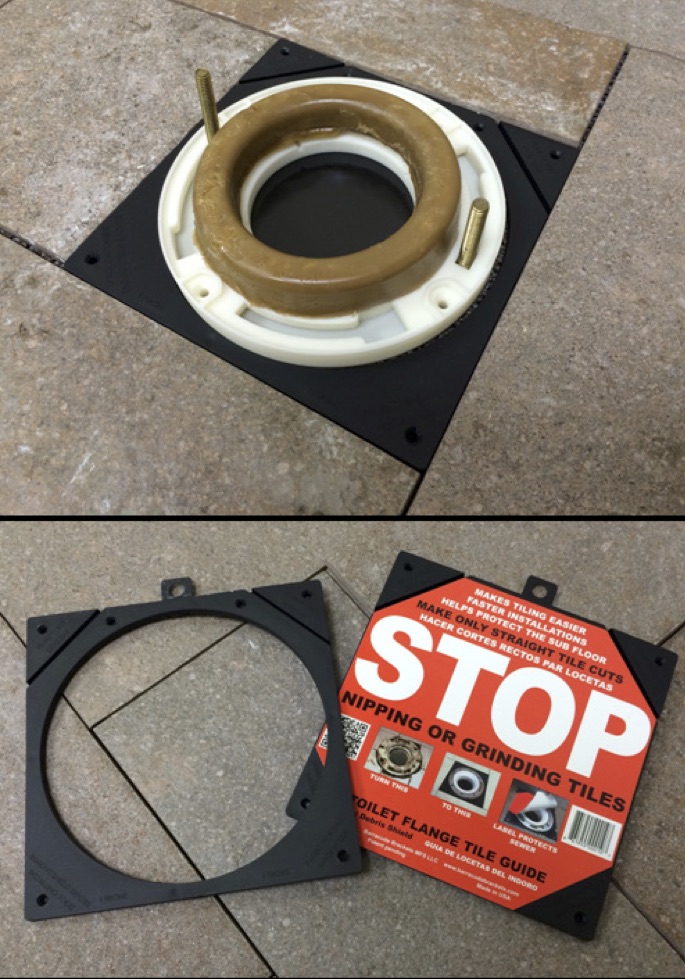 und the flange, working as a debris barrier that protects the sewer. The square Guide is cemented around the flange leaving no gaps, forming a physical bond between the Guide, flange and the subfloor or moisture barrier. The Guide allows the tile installer to make straight cuts and butt the tiles right up to Guide/flange. This is an improvement from having a gap at the edge of the toilet flange from inaccurate nipping or grinding tile radii. It works with all flanges, all types of tile sizes and thicknesses and all toilets, eliminating the need to repair bath floors from rotting wood around the flange. https://barracudabrackets.com/toilet-flange-tile-guide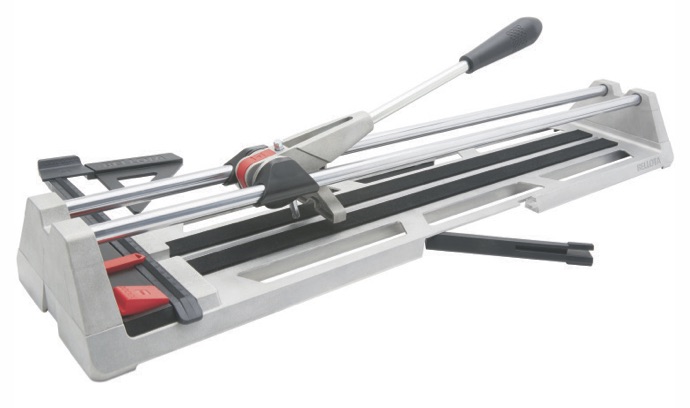 Bellota POP series manual tile cutters are the ideal tool for cutting ceramic and mosaic glass tiles efficiently with maximum precision. Durable, yet light-weight construction makes it easy to transport and use at the job site. A wide reinforced cast-aluminum base provides added rigidity and stability. Solid-steel, chrome-plated rail bars deliver smooth scoring. Bellota's patented, universal forged steel scoring wheels are made of high-quality tungsten carbide for maximum strength and durability. They last up to 25% longer than standard wheels and are designed to fit on other makes of tile cutters. The POP's heavy-duty breaking system breaks ceramic and glass tiles easily with exceptionally clean cuts and keeps the mesh backing on glass tiles intact for quick installations. POP cutters feature a three-year warranty and are available in 21" and 25" cutting capacities. www.bellota.com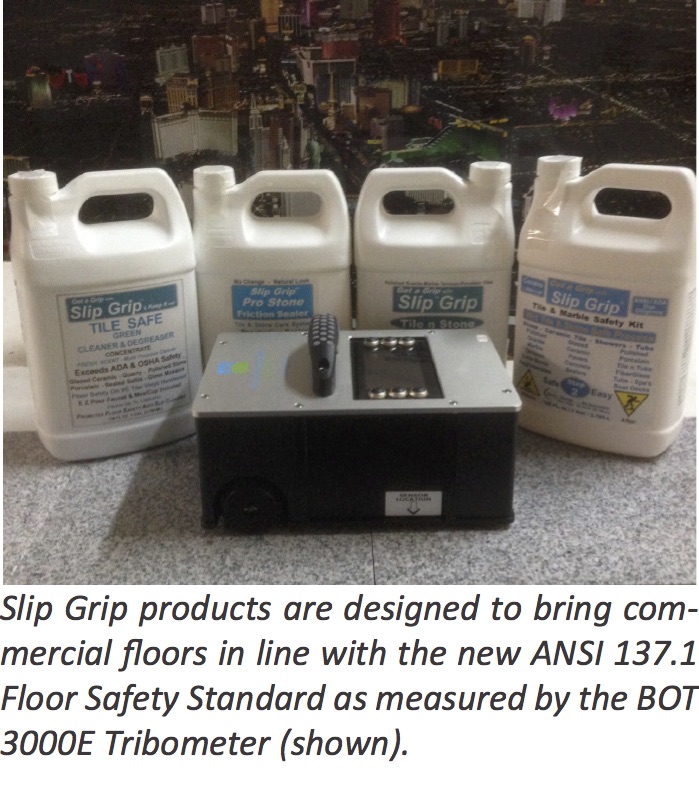 Floor Safety Enterprises offers the Slip Grip Floor Safety product line. This line offers a full-service certified ANSI program for making commercial public floors safe with nearly imperceptible change to surface aesthetics. This is especially important for architects and business owner clients who aim to bring floors up to and exceed the new .42 DCOF reading for ANSI 137.1 Floor Safety Standard. Slip Grip also provides up-to-date information on ANSI and DCOF standards for tile and stone safety, measured with the state-of-the-art BOT 3000E Tribometer. www.slipgrip.com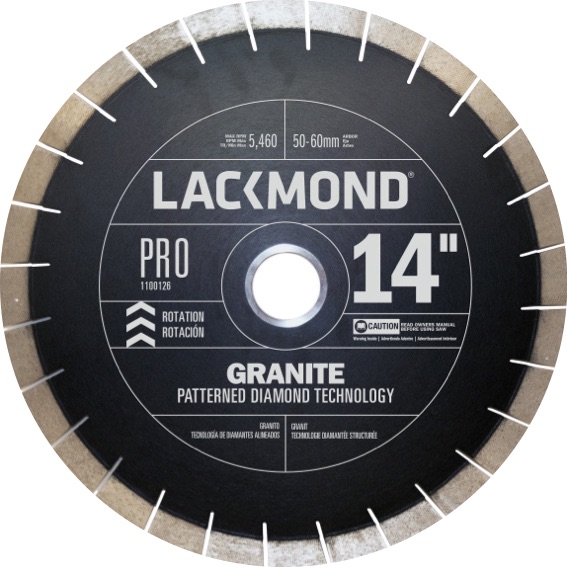 Lackmond Stone offers the new Lackmond PRO Series Bridge Saw Blade. Diamond pattern technology continues to evolve and Lackmond's new PRO Series Bridge saw blade is manufactured using the latest in diamond pattern technology, where the diamonds are arranged in a specific order resulting in consistent wear and cutting. Lackmond's PRO Series Bridge Saw Blade is designed to be used on granite, marble, engineered stone and other natural stone. It is equipped with tall 26mm segments, which allows for increased life, even in the most demanding stone applications. Lackmond's Pro Series Bridge Saw Blades are available in 12" – 18" and are ideal for use on 15+ HP saws. www.lackmondstone.com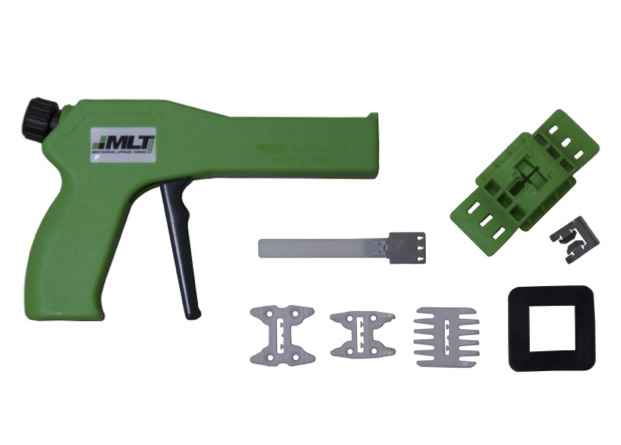 Mechanical Lippage Tuning System is the industry's newest, most innovative and economical tool to improve your tile installations. MLTS is a NO WASTE mechanical edge leveling system comprised of a reusable tensioning cap, a connecting strap with stainless steel insert and a material-specific bottom plate. MLTS aids the installer by "clamping" the tiles in place, allowing for near-perfect edge alignment. A key feature of the MLT System is that the cap can be easily disengaged, allowing the installer to have complete control. The system is fully compatible with thin porcelain tile, conventional thickness materials including porcelain and stone, as well as planks, slabs and ungauged tiles. MLT System will save time and eliminate costly callbacks for unsightly lippage. MLT System is endorsed by many well-respected manufacturers. http://www.midamericatile.com/products/tile-installation-maintenance.htm; view a demonstration at www.youtube.com/watch?v=20dvZqLxH1E.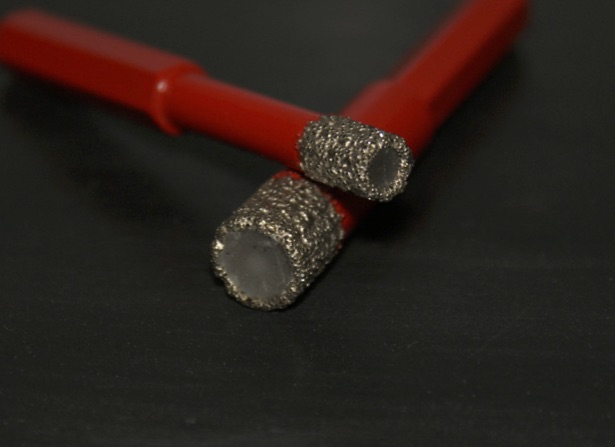 RTC Products offers the Hole Shot Dry Series Bits, the latest in dry-cut diamond technology. They are great for all types of hard material such as porcelain, quarry tile, slate, ceramic, marble, travertine and granite. Tested to provide up to 30 holes per bit with no water, the vacuum-brazed diamond allows for dry cutting when water is limited or not an option. Bits should be used with a standard handheld drill (800-2500 RPM).
Kit includes:
(2) 1/4" Dry bit
(1) 5/16" Dry bit
(1) 3/8" Dry bit
(1) 1/2" Dry bit
(1) Hole Shot Dry Series Drill Guide Case
Replacement bits and drill guides also available individually. www.rtcproducts.com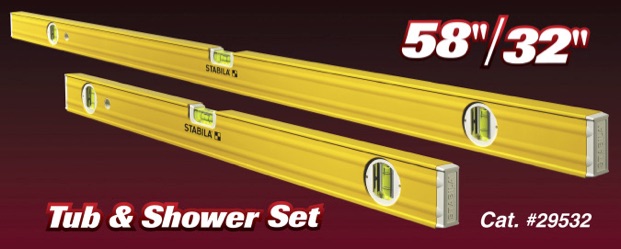 Stabila introduces new levels, designed for today's construction needs. Two-foot and four-foot levels reflect the residential applications from the '60s and '70s. Modern residential construction requires new sizes of levels for proper tub-surround installations. The long wall requires a 58" level, the short wall requires 32". These long levels are now available from Stabila as a pre-packaged Tub and Shower Set, catalog #29532. German-made precision Stabila levels maintain their accuracy for life, and vials will not fog, leak or become inaccurate. If they do, Stabila will replace the level with a brand new one. www.stabila.com