Grouts – TECH 2015


As Curt Rapp, CEO of Tile Doctor said, "Grout. It's not an afterthought anymore." Indeed, it is not, and it is rapidly becoming a high-fashion item designed to not simply fill joints, but to do it in style. Formulations include stain, crack and water-resistance, and some also include antimicrobials – all designed to keep joints looking pristine and beautiful for a long time.
Traditional cement-based grout categories have expanded to include epoxies over the years. Today the big word in grout is "ready-to-use," which offers many advances in terms of ease of use and application and the ability to save unused portions. When imbued with special particles, grout can take on a translucent or metallic look, transforming from a utilitarian product that comes in a range of colors to one that offers added design dimensions to the finished tile or stone installation.
Peruse the following comments to stay ahead of the curve when it comes to grout and make grout selection easier for your next installation job.
– Lesley Goddin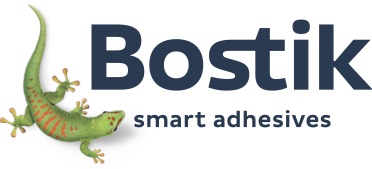 Michelle Swiniarski,
market manager
Ceramic Installation Systems
Bostik
www.bostik-usa.com 
A grout revolution is here. Pre-mixed grouts are on the rise. Many performance levels of pre-mixed grouts are now in the market; therefore it is critical to ensure you choose a grout to match your performance requirements and understand how to properly install it. The more premium the grout, the more it offers the key attributes associated with long-term durability: stain, crack and water resistance. Unlike cement grouts, most pre-mixed grouts are applied in a small area (arm's length) and cleaned as you go. There is no more waiting for the grout to firm up before you clean. There are design choices to consider as well. Do you prefer the grout joint to look similar to a cement grout? Or would you prefer it to allow light to pass through the joint and into the tile itself, creating a three-dimensional appearance to complement any clear glass tile?  Choosing a pre-mixed grout with a premium binder system can ensure it will offer a lifetime of pleasure.

Steve Taylor, director of
Architecture and Technical Marketing
Custom Building Products
www.custombuildingproducts.com
Stain-proof grouts continue to be a meaningful trend in today's tile installations. The demand for these products is based on a fundamental market need. While designers and homeowners appreciate the dynamic array of tile sizes, shapes and colors available, they don't like dirty grout joints. This is one factor behind the desire for larger-format tile and for smaller grout joints. Epoxy-based grouts are one solution but tile installers prefer the ease of application of single-component grouts that are color consistent, efflorescence free, require no mixing and never need to be sealed.

David Mowery,
business manager for Grouts & Caulks and MAPEI UltraCare Line
www.mapei.com
The movement in tile setting materials, specifically with grouts, is occurring on two fronts. For portland cement powdered grouts, more installers are opting to upgrade their grout selection to a rapid setting, CAC-Calcium Aluminate Cement, which offers higher performance specifications and typically adheres to ANSI A 118.7. Traditional portland cement grouts typically only subscribe to ANSI A 118.6. Given the trend to larger-format tile and gap widths averages in the 3/8" range, less grout is being required per square foot. This allows the installer to justify the price point bump with the higher-performance grout.
The other movement we are seeing in the industry is the use of RTU (ready-to-use) grouts moving out of the DIY arena and into the commercial contractor/installer playing field. What has driven this is the improvement in the overall performance in this grout category. The RTU grout chemistry includes acrylics, urethanes and hybrid versions. When cost is a consideration, and it always is, the product cost of RTU grouts vs. traditional cement grouts is higher. Yet, when you factor in the reduction in labor time for installation and the "no sealing" required advantage, RTU grouts are a bargain.

Alan Kin
sales and technical
Texrite
www.texrite.com
Trending through customer requests and installer usage is the demand for synthetic grouts, commonly called "ready-mixed" grout. Although these types of products existed decades ago, the early versions were basically water-based adhesives with granular aggregate and colorant/pigment to simulate a textured grout. These early versions fell shy of full acceptance due to their overly "sticky" nature, difficulty of application and less-than-full performance equal to or better than cementitious grouts.
With recent polymer science and enhanced industry formulary know-how, tile adhesive and grout manufacturers are able to produce a formulary synthetic ready-mix grout that addresses shortcomings of the earlier-version grouts. The shorter drying times, reduced joint shrinkage, and easier installation clean-up have been moved or adjusted to manageable, realistic and practical installation levels.
Ready-mixed grout installations are not identical to cement grouts in drying and cure times; however, there are some excellent benefits added to today's "ready-to-use" grouts that were not available in earlier versions and currently are not available in cementitious grout.
Upon installation, benefits of synthetic grouts include a sealed or stain-resistant grout within the mix. More significant is the newer polymer-resin technology, which delivers an elastomeric or flexible characteristic that never existed in previous traditional grout versions.
Its additional benefits include an identical-color or same-color match from a start-and-stop or interrupted/incompleted grout installation.
This means newly-installed grout perfectly matches the color of grout installed previously in the job. Touch-up or repairs no longer look different since cement shading has been taken out of the formula.
The final benefit is the factory mix; no longer is the grout dependent on too little or too much addition of water mixed in by the installer. The grout is ready to use upon opening the container. These types of grout allow resealing of the container and saving of the unused portion for another application.
There has been some hesitation to embrace the newer version /synthetic version of ready-mixed grouts by some individuals and groups in our industry. But, I ask them to look upon their own trials, errors and acceptance and use of business technology for pagers, fax machines, cell phones and now smart phones. Would they would be willing to go back to the older technology? If I were to call the new grout "smart grout," would you be more likely to realize the potential for this newer type of grout product? It's not perfect and not without fault but moving forward for better tile and stone installations.

Curt Rapp, CEO
Tile Doctor
www.tiledoctor.com
Grout. It's not an afterthought anymore.
Today's chemistries offer unlimited options: some proven, some very new. One thing for sure is that designers and specifiers appreciate options to assist in making their projects unique and help their design, and grout has for so long been that overlooked and underappreciated element in the design process. Now you can get grout that looks like metal or glass that refracts colors from the surrounding glass, sparkle metallic effects, highly chromatic colors and even make your grout glow in the dark. Grout now has color delivered without pigment so there is no shading or discoloration and color that is as durable as the tiles themselves. And grout can be a design option at last with it still being the least costly portion of the tile installation. With today's performance options grout that used to be the weakest and most problematic part of the tile install now becomes the biggest no-brainer of all. Have you ever met a homeowner who loved their grout? Today it's entirely possible to turn the tide on the grout issues once and for all.
CONTRACTOR PERSPECTIVE:
GROUT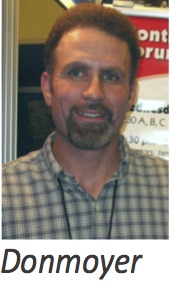 The latest and greatest in grouts I have seen is the colorant. You get a bag of white grout and you buy the colorant separately. Many manufacturers who make grout are coming out with it. Once one manufacturer makes it, they all have to in order to compete and competitive.
What's great about this type of grout is that you can stock the bag of base grout, and then on your trip to a distributor just pick up the small box of colorant. You don't need to pick up the grout base every time. 
PERMACOLOR® Select by LATICRETE is the one I have used personally. This grout is considered rapid setting, so it is critical not to mix too much at one time or you will never get it in the joint before it hardens. Rapid-setting grouts are good because we can see the final color right away. With traditional grouts like sanded and unsanded grouts that need to be sealed, you won't see the final  result until it is dry. 
There also has been a landslide of new "premixed" grouts coming out on the market. These are considered one-step. They are ready to be used right out of the bucket. The advantage is no drill needed to mix the grout. I have personally tried many of the premixed grouts but JD Tile has decided to stick with either epoxies or fast-setting grout. I am a big user of LATICRETE SpectraLOCK® epoxy grout, and have been using it in showers for many years with 100% success rate. 
The premixed grouts just don't measure up to epoxy in quality, and it seems everyone wants something quick. Doing a tile installation is not quick, so why should the grout be easy? One premixed I used was very sandy and very difficult to put in; the other was almost too easy but the clean-up process was a bear. I stopped back two months after this installation with the premixed and I could still see residue on the tile I had missed. Whatever is in these premixed grouts leaves a residue behind that normal grout does not. Sometimes the recommended cleaning solution to remove haze has a very strong smell and in the winter you can't really open the windows.  
So overall, premixed grouts do have a market. We will stick with epoxy – there is not a better grout. We have mastered using it and are always willing to try new products, but they aren't game changers for us.
Jon Donmoyer,
JD Tile, Annville, Pa.
www.jondontile.com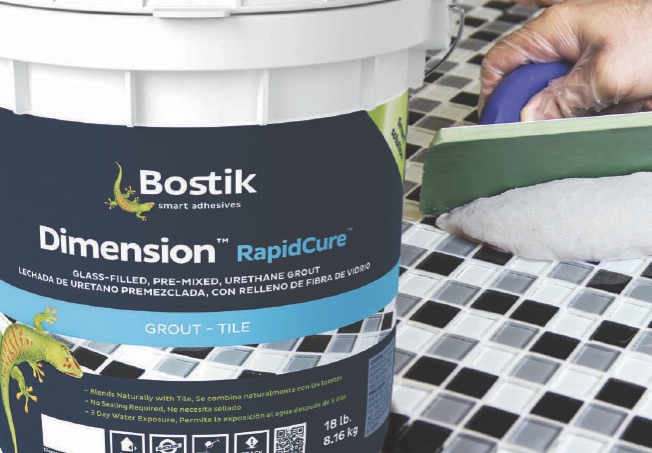 Bostik, Inc. offers Dimension™ RapidCure™ Glass-Filled, Pre-Mixed, Urethane Grout. This patented, reflective, water-based, urethanegrout contains micro-glass beads and a translucent, urethane binder that both reflect light and allow it to pass through. This adds an illuminating sparkle, creating one-of-a-kind, three-dimensional effects within glass tile installations, as well as tile, natural stone and metal tile projects. Dimension RapidCure offers lifetime stain and superior crack resistance and never needs sealing. It installs up to 50% faster than traditional grouts. High-performing and crack-resistant, it contains Bostik's Blockade® antimicrobial protection, which inhibits organic growth on the cured grout surface and resists stains caused by mold as well. When used together with Bostik Glass-Mate™ glass tile mortar, it mitigates thermal expansion and contraction inherent to glass tile, reducing cracking in tile and grout due to severe temperature fluctuations. Made of 60% pre-consumer recycled glass, it's available in 9-lb. and 18-lb pails, in 15 colors. www.bostik-us.com

Custom Building Products offers Fusion Pro® Designer Series, a line of eight specialty reflective color accents that extend the creative value of this popular Single Component® grout. The Fusion ProDesigner Series is ideal for kitchen backsplashes and showers when paired with dynamic mosaic glass, porcelain, ceramic or other tiles that could benefit from a special effect. Use it to enhance the decorative beauty of interior or exterior, commercial or residential tile projects. In addition to the aesthetic benefits of Fusion ProDesigner Series, the ready-to-use, professional-grade grout is guaranteed to be stain proof and color perfect without the use of a sealer. The Fusion Pro Designer Series colors include natural and mineral inspired colorations like Smoked Quartz, Starlight, Moonshadow, Ice Crystal, Glitter, Raw Sugar, Starry Night and Gold. www.custombuildingproducts.com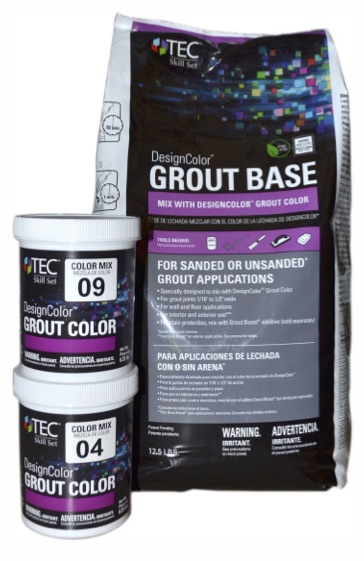 H.B. Fuller Construction Products offers new TEC® Skill Set™ DesignColor™ Grout, available at select Lowe's. This revolutionary grout allows tile contractors to provide customers with more than 100 in-stock grout color choice options using 12.5-lb. bags of universal grout base paired with interchangeable and unique color mixes. This innovative approach reduces inventory and simplifies the process of finishing any residential or commercial tiling project. Users simply pair each 12.5-lb. plastic bag of DesignColor Grout universal grout base with two individually packaged color mix cups to create the grout color. Then, the grout components can be mixed with Grout Boost® grout additive – no measuring required – to create a stain proof grout. Contractors can buy the grout base bags in bulk and keep them on hand for multiple jobs, and then encourage individual clients to visit select Lowe's to pick out their color mixes themselves. TEC Skill Set DesignColor Grout is a universal formula that can be used on both floors and walls, sanded and unsanded applications. It meets performance requirements of both residential and commercial environments. When mixed with Grout Boost, DesignColor Grout can be used in exterior applications and in wet areas, like showers and pools. www.hbfuller-cp.com.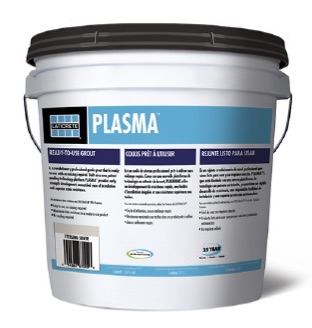 LATICRETE offers PLASMA™ grout, a professional-grade, ready-to-use and crack-resistant grout that does not require sealing. PLASMA provides unmatched early strength development, easy workability and inhibits the growth of stain-causing mold and mildew in grout joints. Cleanable to its original color, PLASMA is ideal for use in most grout joint applications between 1/16" to 1/2" (1.6 – 13 mm) wide including: ceramic tile, glass tile and stone applications; residential and commercial floors and walls; and interior and exterior installations. It is superior for re-grouting applications and offers a non-sag formula for walls and floors. www.laticrete.com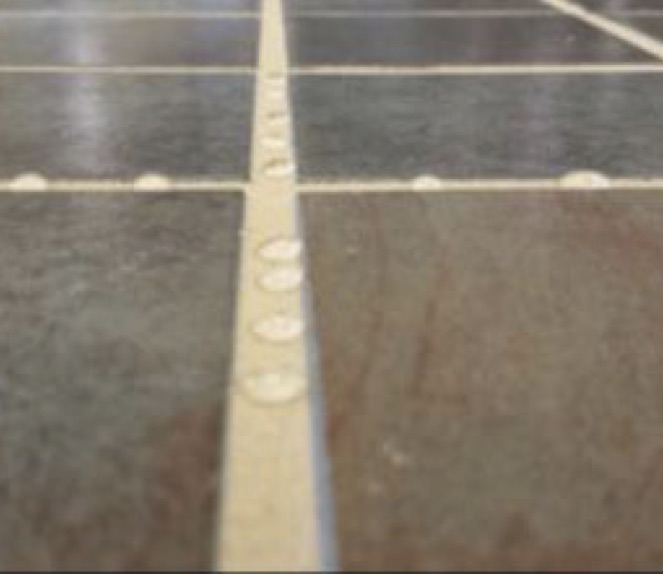 Texrite's Chromaflex is an advanced, ready-to-use resin-based grout. It is stain resistant and self sealed with no additional sealing required. The new grout technology achieves crack-resistant and flexible properties to minor movement. The grout has unparalleled hydrophobic properties that repel stains and water. Color matching every time on new installations or repairs are featured grout traits. This no-efflorescence grout is based on a cement-free product. It was designed with easy, water clean-up and "grout & go" features, packaged as a ready-mixed grout. Leftover grout can stay in the bucket and be used on the next job. Chromaflex grout is able to grout narrow to wide joints from 1/16" – 1/2" (2-13mm) on vertical and horizontal surfaces. www.texrite.com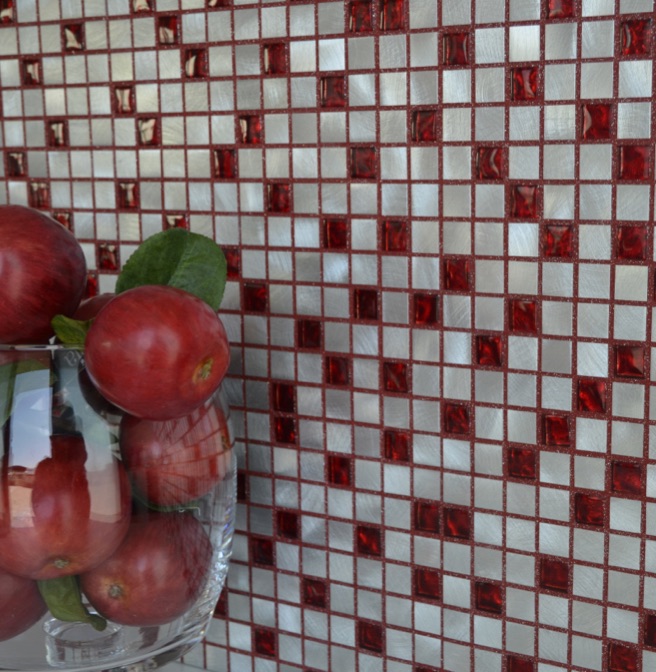 Tile Doctor offers STAINMASTER® Grout, which solves every issue with grout performance. It's stain proof, and uses no pigment, so it will not shade and there are no dye lots of which to keep track. Easy to install and high fashion, STAINMASTER Grout, where grout finally catches up with design. STAINMASTER Grout can be used as an adhesive (for thin mosaic tiles) as well as a grout. You can also treat it like a high-fashion wall finish since it's trowelable. Easy to use and endlessly versatile, STAINMASTER Grout is a one-stop, go-to grout for all your grouting needs. www.tiledoctor.com