Pentair acquires Nuheat; expands floor heating portfolio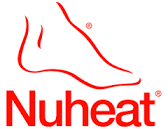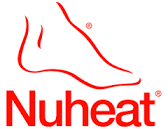 In April 2015, Pentair announced the acquisition of Nuheat, a market-leading manufacturer of electric floor heating systems. By combining Nuheat's state-of-the-art, customized products and tailored expertise with Pentair's Thermal Building Solutions' broad range of Raychem heat tracing systems for pipe freeze, snow melting and deicing applications, Pentair seeks to provide distributors, installers and end users with a complete and differentiated portfolio of floor heating and winter safety solutions.
Vancouver-based Nuheat is well known for its innovative technology and providing customers with reliable, customized, and high-performance floor heating systems including North America's first Wi-Fi enabled floor-heating thermostat. With a 4,000-point distribution network across the US and Canada, the incorporation of Nuheat into Pentair's portfolio of floor heating and freeze protection technology will enable Pentair's Thermal Building Solutions to provide floor heating products to more customers in North America.