MAPEI Corporation Hosts NTCA Five Star Contractors in Vancouver

Vancouver, British Columbia, Canada — The National Tile Contractors Association (NTCA) Five Star Contractors Program continues to grow and develop.  As part of its strategy to offer increased business and technical education — as well as peer review and networking opportunities — the NTCA held a summer Five Star Contractor Program June 2nd-7th in beautiful Vancouver, British Columbia.  The conference was generously sponsored by the MAPEI Corporation, who hosted the technical educational program at its plant headquarters located in Vancouver.
NTCA contractors and their spouses combined educational and networking programming with sightseeing excursions.  In addition to discussions centering on the latest standards, Five Star Contractors were treated to technical presentations by MAPEI personnel addressing grout technology, large format and thin tile installations, and substrate preparation.  A lively question and answer session followed each presentation.
The second day of the programming focused on business development, the NTCA utilized the resources of Ethan Cowles, professional educator and facilitator with Fails Management Institute.  Five Star Contractors participated in working groups that interacted with Cowles, addressing project management, estimating, cash flow operations, and understanding in detail balance sheets, income statements, budgets, and financial statements.
The NTCA plans to offer a summer Five Star meeting every year, and is also in discussions to develop regional training opportunities for Five Star Contractor employees as well as operational analysis.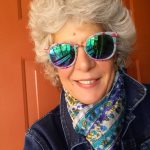 Editor for TileLetter, TileLetter Coverings, TREND and TECH publications.
Lesley Goddin has been writing and journaling since her first diary at age 11, and drawing and sketching since she could hold a pencil. Her penchant for observation led to her becoming a paid professional as a trade journalist, publicist and is editor for TileLetter. She has also written for Guideposts, Walls, Windows and Floors, Floor Covering Weekly, and Low Carb Energy.