NTCA Five Star Contractor Awards Announced at Coverings

NTCA also presented its Five Star Contractor Grand Prize awards for outstanding installations in both Commercial and Residential projects.
An independent panel of judges evaluated numerous submissions and awarded the winners based on Scope (size of project), Complexity (challenges), Technical Soundness (resolution of challenges) and Design and Presentation (Overall appearance, layout and artistic value). Special recognition was given to those projects exemplifying stunning tile and stone in both commercial and residential tile installations.
The Five Star winners received $2,500 each in prize money, sponsored by Daltile Corporation.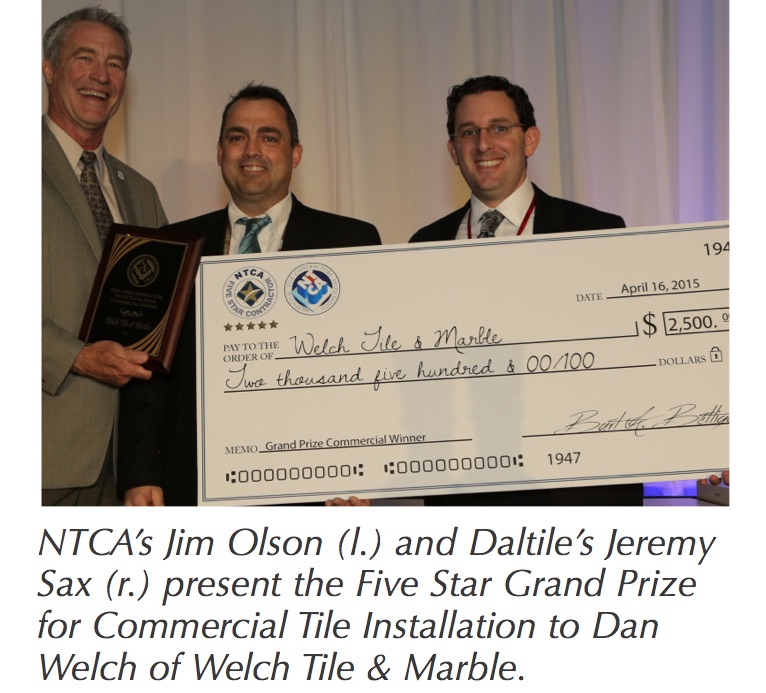 Welch Tile & Marble of Kent City, Michigan, received the Five Star Grand Prize for Commercial Tile Installation. The firm's installation of 45,000 sq. ft. of floor tile, 1,500 sq. ft. of Ledge Stone and 6,500 sq. ft. of wall tile at the Ferris State University, Rankin Student Center, was a glowing example of the company's technical expertise when confronted by a multitude of challenges. A major task from the start, this renovation project's obstacles included weather, time constraints, multiple product lines and the advancing age of the existing building.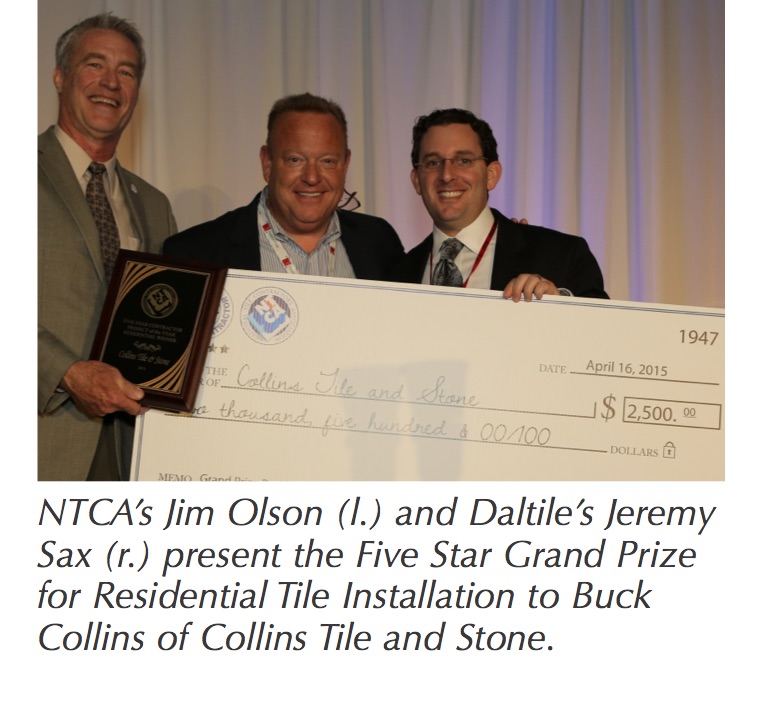 Collins Tile and Stone of Ashburn, Va., was the recipient of the Five Star Grand Prize for Residential Tile Installation. The firm's project, Modern Tranquility, started off with a complete demolition of the master bathroom including elimination of two picture windows. The most innate challenge of this project was the construction of a steam shower. The project included a decorative mural inset comprised of hand-made, fused glass mosaic. Collins Tile and Stone adhered to every industry standard, not only enhancing the beauty of the bathroom, but ensuring longevity of the tile work.