New Member/Five Star Contractor Spotlight – January 2015


For 2015, we broaden the focus from our Five Star Contractor Spotlights to shine a light on the fantastic things NTCA members are doing throughout the association. But first, we have a few new Five Star Contractors we want to introduce, so this month, we focus on Visalia Ceramic Tile, which became a Five Star Contractor right before Total Solutions Plus last year.

Visalia Ceramic Tile
Visalia, Calif.
Since: 1985
Specialty: Specialty: New construction and/or remodels of commercial, residential and industrial projects, both private and public.
Website: www.visaliaceramictile.com
In 1959, Tony and Betty Martinho started their journey of a new marriage as well as building their business future in ceramic tile in the small town of Tulare, Calif. The Martinhos were blessed with 11 children in the following 12 ½ years. By 1972, Tony owned his own small business installing tile. After years of unsuccessfully urging a colleague to set up a store in Tulare County, Tony and Betty quit installing to start the first tile retail business in Visalia, Calif., just 10 miles up the road. American Ceramic Tile & Supply is still thriving today, with over 40 stone and tile suppliers, and hundreds of tile choices in various sizes, colors, textures, and materials in stock for immediate installation, with special orders arriving within days.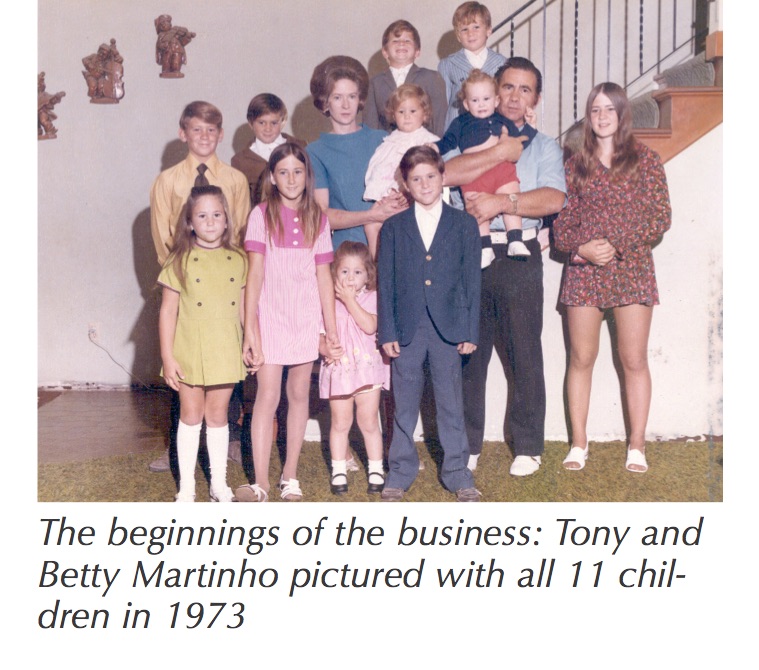 In 1985, Tony and Betty, together with the help of their adult kids began installing tile again, and Visalia Ceramic Tile, Inc. (VCT) was established. At one time, four out of six sons were installing tile, and four out of five daughters were working in the office and showroom.
In 1993, Tony and Betty sold the company to four of their children, who continue to own and lead the company today. Tony passed away of cancer; Betty is enjoying her retirement at home with numerous hobbies, and pride in her grandchildren and great grandchildren. Over the years, the success of VCT has been established on several ethics that Tony and Betty taught their kids: serve people, build lasting relationships and treat your employees like family – the legacy of Tony and Betty's vision.
Today, the family business employs over 75 people. Although the company has grown outside of the Martinho family, the family atmosphere continues to be very visible today. The growth of the company is not only reflected in the employee count but also in VCT's territory, which has reached beyond the San Joaquin Valley to include the Central and Northern Coastal areas of California.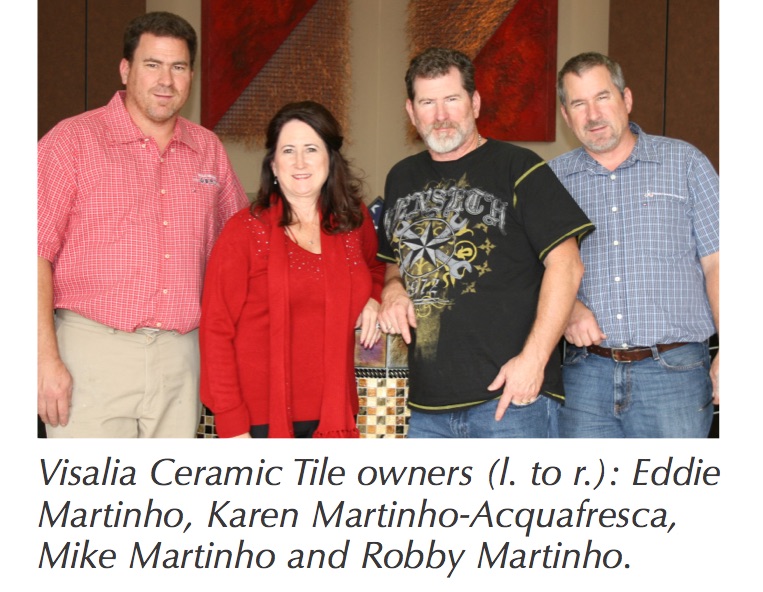 Traveling throughout California, VCT averages about 500 projects per year, which include new construction and/or remodels of commercial, residential and industrial projects both private and public.
VCT's reputation in California has been built on the service that is provided for customers through performance, quality, timeliness and collaboration with other professionals such as suppliers, architects, general contractors, sub-contractors, designers, and owner representatives.
In September 2013 the CTEF certified 23 VCT installers as Certified Tile Installers! An interesting "first" occurred while conducting the CTI test at VCT facility: in the five year history of the CTI program, VCT set a record for having the largest number of installers from the same company who were tested at the same time over the two-day period.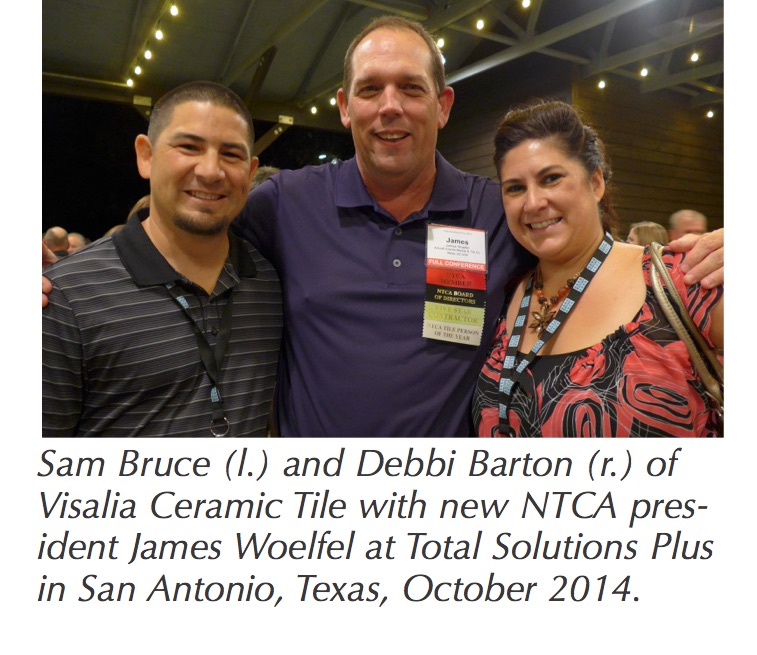 "Becoming one of the newest Five Star Contractors is very rewarding for our company," said Visalia's Debbi Barton. "We are honored to be a part of an elite group of tile contractors in America. We look forward to how the future of being a Five Star Contractor will benefit VCT. The knowledge gained by attending the Total Solutions Plus Seminars has benefited the company in connecting with other members who can relate to our operations. The training and education that is shared gives new direction in our times of change. Sharing the knowledge and stories from each contact is motivational and inspiring."
Project spotlight
VCT spent three months on a recent project: a professional three-story building in Fresno, Calif. This building has 15,000 sq. ft. of polished marble and porcelain tile installed on interior floors, columns, walls and restrooms. Installation included waterproofing, lightweight thin-set mortar on a mortar bed for floated floors, with edge profiles for a finished appearance.
The level of pride founded by Tony and Betty resonates in the business today as the business grows and moves into the third generation of the family business.