Handbook Highlights – September 2014

2014 TCNA Handbook: Tile Initiative insert offers wealth of information
In addition to 2014 Handbook technical changes, already covered in previous articles, there are also a variety of new and updated informational pieces, which are provided as full-color, graphically-enhanced technical bulletins, articles and guides. These have been developed by TCNA for use by industry professionals in selecting, installing, selling, and maintaining tile and to aid in increasing general understanding of Handbook and ANSI standards for tile.
The bulletins and guides – and much more – are included in the Tile Initiative, a full-color insert bound into the 2014 TCNA Handbook.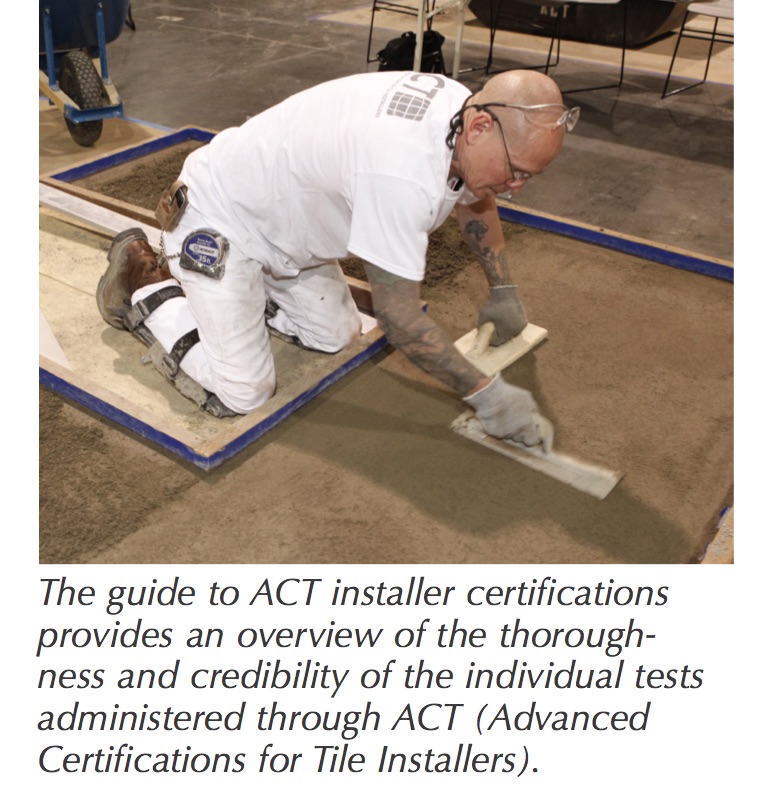 Qualified contractors
Among the various topics in the insert is a section on installer certifications and important factors to consider when choosing a tile contractor. These are covered in two separate pieces: a bulletin on "Choosing Your Tile Contractor" and a guide to the ACT installer certification program – both of which emphasize the importance of using qualified contractors and installers by providing an overview of the most important business practices, traits, and skills needed. For example, the bulletin on choosing a tile contractor lists considerations such as contractor investment in training and continued education; licensing and insurance; and a traceable business location. The guide to ACT installer certifications provides an overview of the thoroughness and credibility of the individual tests administered through ACT (Advanced Certifications for Tile Installers), which are: shower base installation; waterproof/crack isolation membrane installation; wall mud; floor mud; and large format tile installation including substrate preparation. The information is provided in "fast-reference" format, to help A&D professionals and homeowners know which skills are covered under each ACT certification.
These informational pieces encourage construction and building design professionals to not only specify but to require proof of qualifications in the "Submittals" section of job specifications. Together, these pieces from TCNA will no doubt be especially useful for quality contractors, whether bidding work for general contractors, or directly for home and building owners.
Distributors and manufacturers are also encouraged to use quality, qualified contractors to make sure their products are properly installed. The bulletin information emphasizes how very important it is to look at more than just price when selecting a contractor. "The difference between trained, experienced installers and inexperienced installers is noticeably reflected in their work," it says. "And the difference between a quality contractor and a deficient one is reflected in their service and business operations."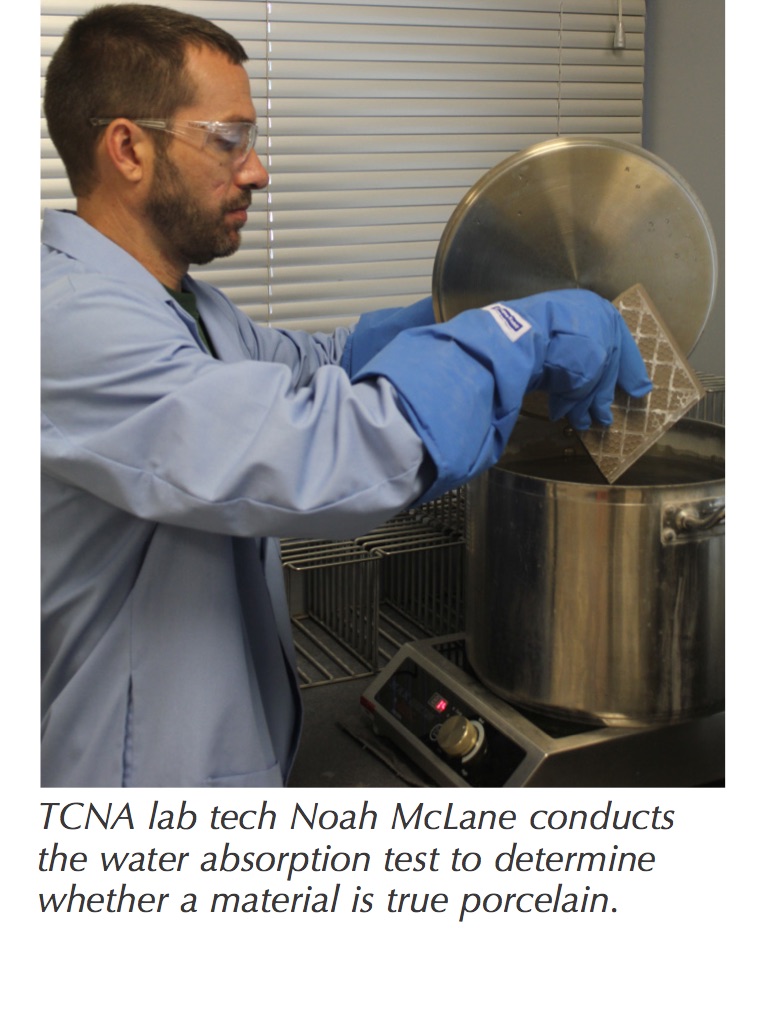 True porcelain
Another useful piece in the 2014 Handbook is a one-page bulletin titled "What Is True Porcelain?" which focuses on the problem of suppliers defrauding consumers by selling tile falsely labeled as porcelain. The bulletin explains that unique and specific raw materials and manufacturing methods are needed to produce genuine porcelain, and it provides an overview of the test method for determining whether a tile is genuine porcelain. This bulletin should be a helpful aid for manufacturers, distributors, and dealers of true porcelain in educating clients about their products.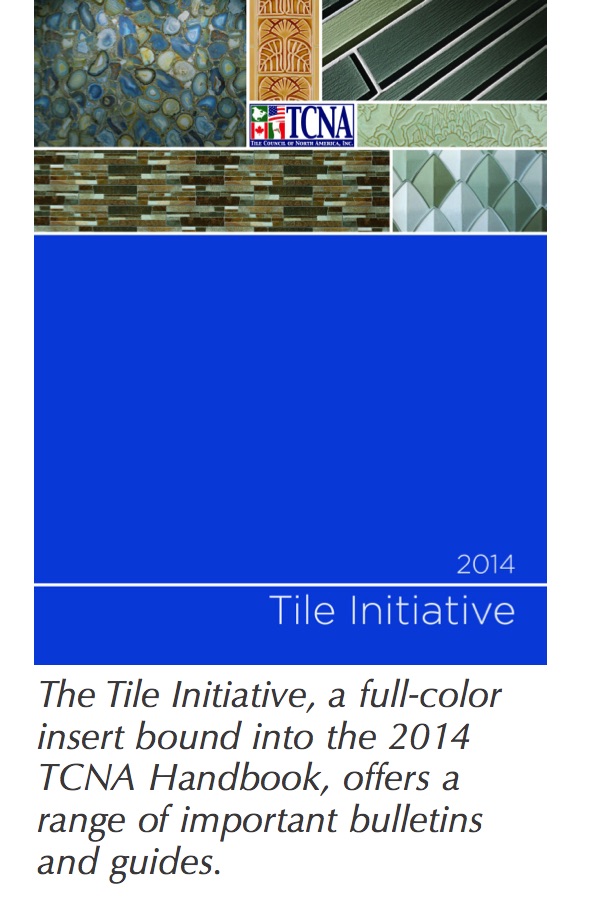 Looking at LEED v4
There is also a 10-page guide to LEED v4 and tile in the 2014 Handbook. The guide is organized by "credit category" in the same way that LEED v4 is organized – it explains and offers examples of how ceramic tile can be incorporated into projects in order to meet LEED criteria in each of the LEED v4 credit categories: Materials and Resources, Indoor Environmental Quality, Sustainable Sites, Integrative Process, Energy and Atmosphere, and Innovation. For building design professionals designing to LEED v4, this information-packed, fast-reference guide is a must-have.
The Tile Initiative is also available as a free download on the TCNA website (www.tcnatile.com).